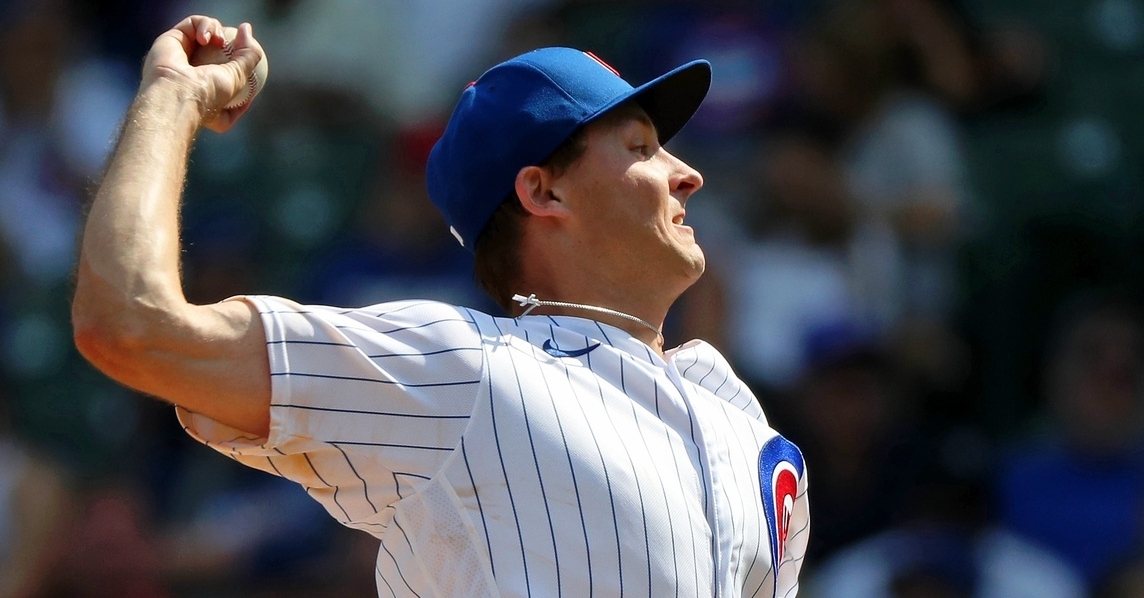 | | |
| --- | --- |
| Wesneski's brilliance not enough as Rockies top Cubs | |
---
| | | |
| --- | --- | --- |
| Sunday, September 18, 2022, 12:29 AM | | |
CHICAGO - As much as rebuilding stinks when it comes to being a fan, some silver linings come from it. For starters, rebuilding teams tend to use a lot of players, especially prospects, to see what they may have for the future. The Chicago Cubs (62-83) are no exception as they continued to try out different personnel while building for the future.
While many of their top-hitting prospects may be a few seasons away, the pitching side of things is much closer, and you have started to see that throughout the season. Looking to claim the series against the Colorado Rockies (63-82) at Wrigley Field on Saturday, the Cubs fans got a glimpse of what the future may bring despite losing 3-1.
After being acquired from the Yankees in exchange for Scott Effross, Hayden Wesneski made his third appearance with the Cubs, but his first start. One of the most highly anticipated pitching prospects since Mark Prior, Wesneski certainly didn't disappoint as he allowed one run on three hits across seven innings of work. He walked none and struck out seven, but had to settle for a no-decision.
A big reason for that was another strong pitching performance from Rockies starter Jose Urena who pitches much better on the road than he does at home. Like German Marquez on Friday, Urena managed to keep the Cubs offense in check as he went six innings of his own, allowing just one run on seven hits. He gave way to a bullpen that tossed three scoreless frames while they gave the offense a chance to come back.
Despite allowing a first-inning double, Wesneski didn't allow a run until late in his start as he was nearly unhittable. On the other hand, the Cubs had plenty of hits off Urena, but couldn't cash in on their chances. The first of those chances came in the first inning when Patrick Wisdom got hit by a pitch with two outs, followed by an Alfonso Rivas single before nothing came from that.
The second inning was the same story, with Nelson Velazquez picking up a two-out double only to be stranded on the bases. With Wesneski dealing, to the point where he retired 16 consecutive hitters at one point, it was only a matter of time before their offense would cash in. Despite putting two more runners on base in the third before coming away empty-handed, the Cubs finally broke through in the fifth inning to take the lead.
Singles from Ian Happ and Rivas helped put the offense in business, but with two outs, they were in danger of not scoring again. That was until PJ Higgins came through with a seeing-eye infield single that brought home the game's first run and gave the Cubs a 1-0 lead. Unfortunately for the Cubs, that would be the only run they would score, but with how good Wesneski was throwing, it looked like it would hold up.
The Cubs had a chance to add on in the sixth when Jared Young picked up his second double in as many days, but the Cubs couldn't bring him in, which would prove costly. CJ Cron picked the perfect time to bust out of his slump as he led things off in the seventh with a double. After moving to third with one down, the Rockies picked up their lone run off of Wesneski with the Elias Diaz fielder's choice to tie things up 1-1.
Wesneski would finish that seventh inning to end his day with an impressive first start. Saturday marked a day of firsts for the Cubs, and with the score still tied in the eighth, it was up to Adbert Alzolay to keep things there as he made his season debut. After being on the shelf all year with a LAT injury, Alzolay was dominant in his first inning of work this season, striking out the side to keep things tied.
Things went so well for him that David Ross chose to bring him out for the ninth, and that is where things went south. After allowing a one-out walk to Cron, Charlie Blackmon delivered the game-winning RBI with a triple and set himself up for the Rockies to add on. They did that with Diaz picking up an RBI single as the Rockies took a 3-1 lead before Alzolay struck out the final two hitters to finish the day with five punchouts.
Down to their final at-bats, the Cubs were hoping the one-out single from Yan Gomes off Daniel Bard would be the momentum swing they needed. That was not the case as Bard retired the next two hitters to pick up the save as the Rockies evened the series 1-1.
The Cubs outhit the Rockies 9-5, with Ian Happ and Rivas leading the way with two. Five others grabbed a hit for the Cubs as they had to undergo a large number of roster changes before the game.

Tags: Cubs Baseball
,
Scott Effross
,
Hayden Wesneski
,
Patrick Wisdom
,
Alfonso Rivas
,
Nelson Velazquez
,
Ian Happ
,
Jared Young
,
Adbert Alzolay
,
David Ross
,
Yan Gomes