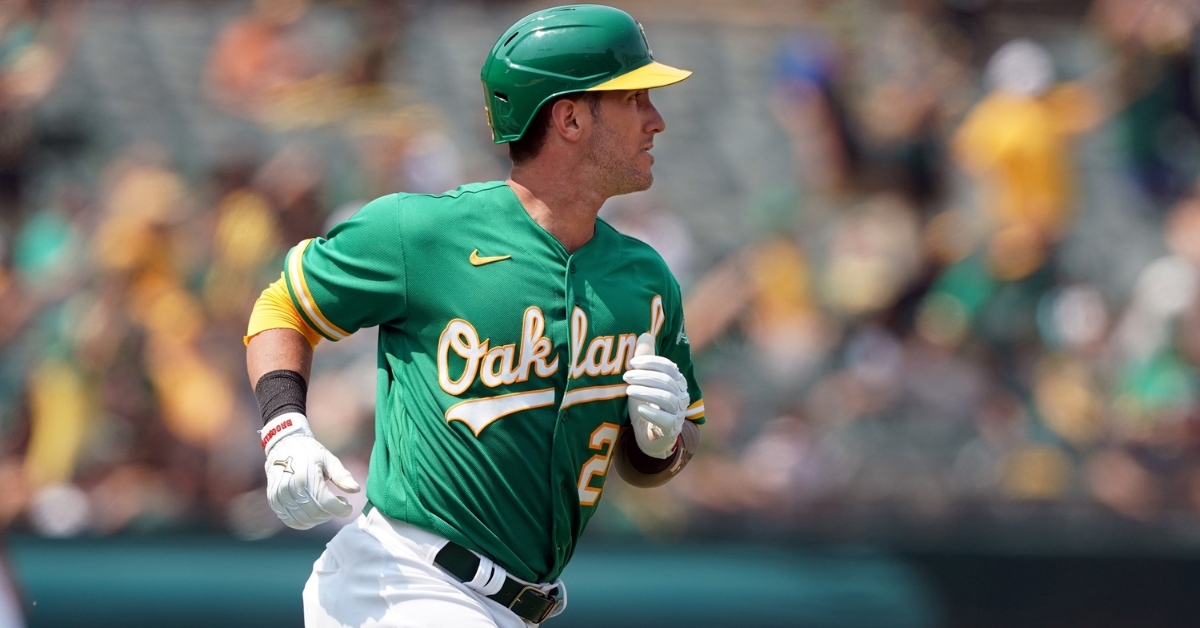 | | |
| --- | --- |
| What does Yan Gomes signing mean for Cubs? | |
---
| | | |
| --- | --- | --- |
| Wednesday, December 1, 2021, 8:09 AM | | |
The Cubs have finally made some noise this off-season, signing catcher Yan Gomes to a two-year, 13 million dollar contract with an option for the 2024 season.
This move comes just hours before the MLB's collective bargaining agreement expires and a suspected labor stoppage begins — as the MLB has undergone an NBA-like free agency with players signing massive deals due to the unknowns of the upcoming CBA negotiations.
Corey Seager, Robbie Ray, Max Scherzer, Marcus Semien, Javier Baez, and more are among those off the table. But all the Cubs have to show for it is claiming Wade Miley, taking a flyer on Clint Frazier, and signing Yan Gomes to a two-year deal.
But, it's comically a big deal for the Cubs. In fact, Gomes' two-year deal for $13 million is the biggest contract the Cubs have agreed to with a position player since the massive eight-year, $184 million deal for Jason Heyward before the 2016 World Championship season. The last few offseasons have seen the Cubs sign players like Jon Jay, Daniel Descalso, Stephen Souza Jr., and Joc Pederson — none of whom have eclipsed $10 million in their deals.
But the biggest question coming from Cubs fans after this acquisition is a two-parter.
A) Why is our biggest position player contract in five years to a backup catcher? Or B) Does this mean Willson Contreras is going to get traded?
While it is very possible the Cubs are just trying to solidify a backup for Willson Contreras after using a franchise record of nine catchers in 2021. The main question mark surrounds the future of Willson Contreras, a player the Cubs have reportedly not been negotiating an extension with. So maybe Gomes is a temporary blanket plan in case Contreras does get dealt.
The Venezuela native is 29 years old and has solidified himself as one of the best catchers in the league. He's a World Champion, a two-time all-star, and has eclipsed 20 homers three times in his four full seasons. Behind the dish, he provides a rocket of an arm, with one of the best rates in the MLB of pickoffs and caught stealing. Not to mention, he plays with a passion and energy for the game that is unmatched.
His biggest flaw is in regard to his pitch framing, although he has made substantial improvements over the last two seasons in that category. Plus, if the new CBA brings an automatic strike zone, this flaw is virtually nonexistent. One concern with Contreras could be his injury history, but he has equalized that concern by being one of the most durable catchers in the MLB — catching the most amount of innings over the course of 2020.
Plus, a universal designated hitter, which is also expected in the new CBA, would allow Contreras' bat to play in the lineup on days when his legs need a rest.
He is a very attractive piece, someone that many think the Cubs should build their next great team around. However, with a weak catchers market in the MLB this offseason, teams like the Tigers, Yankees, Rangers, Marlins, Giants, and more would be piqued with interest if Contreras was on the market. The Cubs, who are focused on the future more than they are the 2022 season, could capitalize on this market and bring in a haul for their all-star catcher since they have Yan Gomes and Miguel Amaya in the wings — although he is recovering from Tommy John surgery.
While Cubs fans are certainly happy the team finally did something this offseason, the move to sign Yan Gomes has brought some questions about the future of their longest-tenured position player.