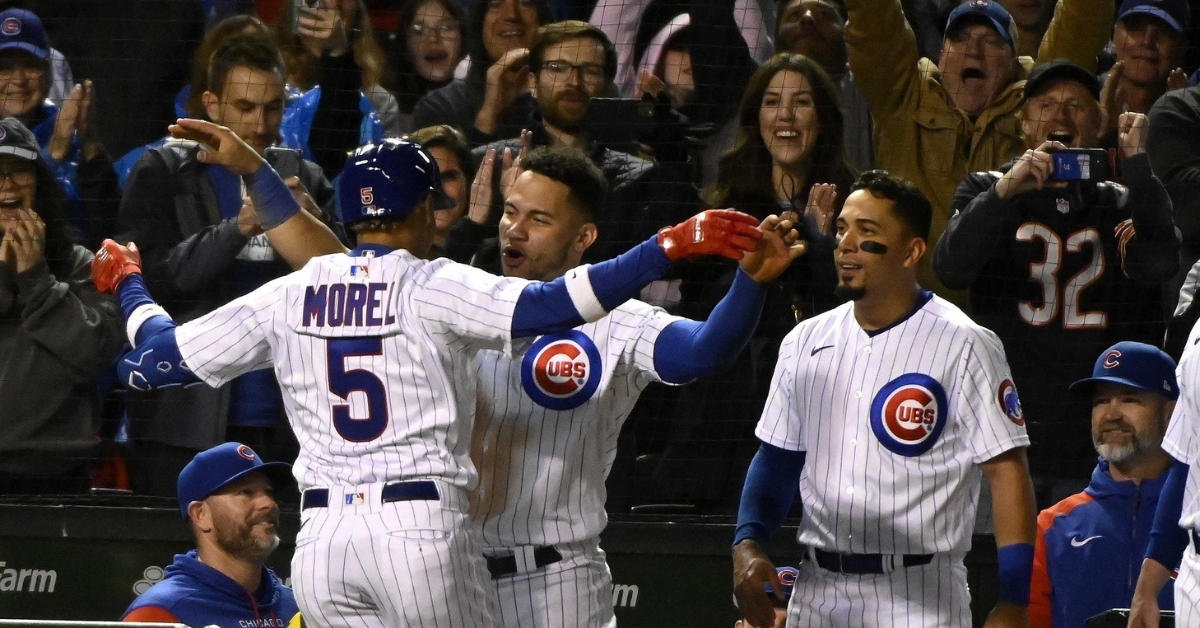 | | |
| --- | --- |
| Young Cubs making an impact in 2022 | |
---
| | | |
| --- | --- | --- |
| Thursday, May 19, 2022, 4:30 PM | | |
Tuesday night was one of those nights at Wrigley Field that make the Chicago Cubs experience so special. Not only did the Cubs notch their third consecutive shut-out win over the Pirates in a row, but two Cubs prospects made their debuts due to injuries and COVID-19 — and they dazzled.
The first of the two players was Brandon Hughes, who had a phenomenal debut. The left-hander recorded five outs, and all five of the outs were via the strikeout. The Michigan State Spartan was drafted by the Cubs as an outfielder in 2017 and had the choice ahead of the 2019 season to become a pitcher or get released from the ball club.
Fast forward to now, and Hughes, although not currently ranked in the Cubs' top-30 prospects, got called up to the big leagues due to a roster spot opening up because of COVID-19 issues within the Cubs organization. Hughes is not on the Cubs' 40-man roster, but he struck out five batters in 1.2 innings of work in relief in his debut.
Christopher Morel made the other of the two debuts on Tuesday; the utility man ranked No. 21 in the Cubs system.
Morel is a spark plug and has been throughout his tenure in the Cubs organization — but a freak accident led to Morel nearly losing his left eye at age sixteen and delaying his baseball development.
But after missing an entire season and never giving up his dream, Morel has found his way to the big leagues. And then, after calling his shot, homered in his first big league at-bat to ignite a loud Wrigley Field crowd during a Tuesday night game in May against the Pittsburgh Pirates.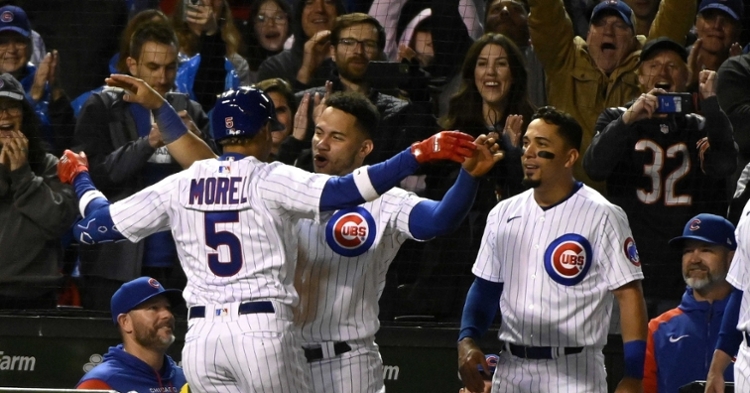 "It was amazing," said former teammate and catcher Willson Contreras. "He told me, and I felt like he was going to get something done. But I was thinking of a base hit, just a blooper or something positive.
"Once I saw the ball going out, I was like, 'That's a no-doubter.'"
And it was, rattling around the top of the left-field bleachers before falling down onto Waveland Avenue. Morel's excitement could not be contained, as he missed first base after his bat flip and fist-bumped around the bases.
As Pat Hughes exclaimed, "What a moment."
You could not let the moment outshine the brilliant outing from Hughes, though. Hughes is only 26 years old, and while it is unknown whether or not he will remain with the Cubs once their pitching staff begins to heal, it was undoubtedly a debut he will not ever forget.
"I think he's got a chance to really help us win some ballgames," said manager David Ross.
Morel is 22 years old and already has one Wrigley Field curtain call under his belt.
"Oof, it's amazing," said Morel. "I never thought the Cubs fans would give me this. This is amazing for me."
The sky is the limit for the infielder/outfielder.
While his call up to the big leagues likely has to do with Nick Madrigal and Nico Hoerner currently injured and Andrelton Simmons still finding his footing — Morel's story is one to marvel at.
The bottom line for the Cubs is, as this rebuild continues, there is some excitement brewing in Chicago — and some young ballplayers who are making an impact on winning baseball here in 2022.