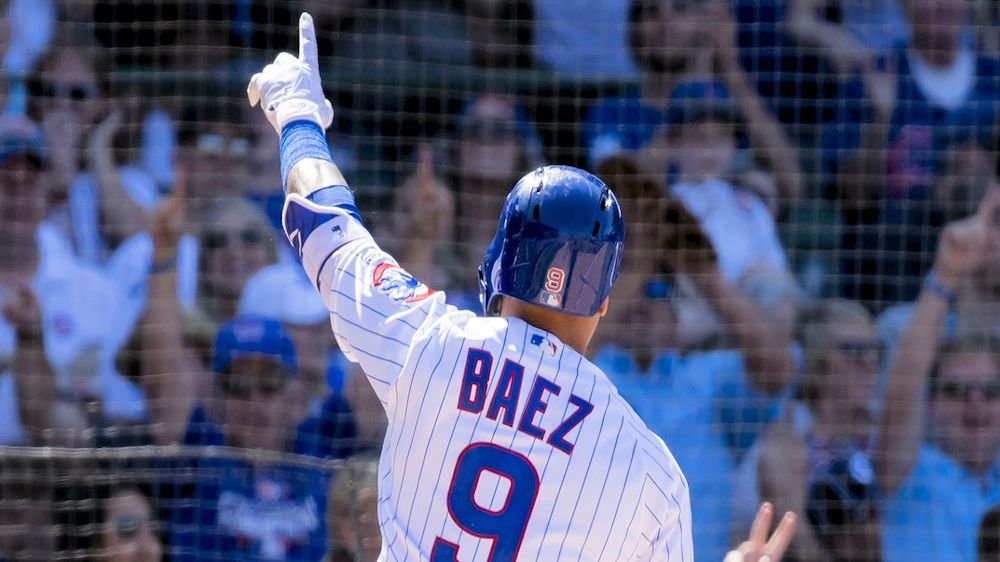 | | |
| --- | --- |
| Cubs News: 2018 BBWAA Awards finalists announced | |
---
| | | |
| --- | --- | --- |
| Tuesday, November 6, 2018, 11:15 AM | | |
November 5, 2018 – The Baseball Writers' Association of America (BBWAA) today announced on MLB Network the finalists for the 2018 BBWAA Awards, with three players representing the American League and the National League for the Jackie Robinson Rookie of the Year, Manager of the Year, Cy Young and Most Valuable Player awards. For the seventh consecutive year, MLB Network will exclusively televise the live announcements of the winners of each award during BBWAA Awards Week from November 12-15. The complete list of BBWAA award finalists, along with the dates for each announcement, is below:
Monday, November 12, 6:00 p.m. ET:
AL Jackie Robinson Rookie of the Year:
Miguel Andújar (New York Yankees), Shohei Ohtani (Los Angeles Angels), Gleyber Torres (Yankees)
NL Jackie Robinson Rookie of the Year:
Ronald Acuña, Jr. (Atlanta Braves), Walker Buehler (Los Angeles Dodgers), Juan Soto (Washington Nationals)
Tuesday, November 13, 6:00 p.m. ET:
AL Manager of the Year:
Kevin Cash (Tampa Bay Rays), Alex Cora (Boston Red Sox), Bob Melvin (Oakland Athletics)
NL Manager of the Year:
Bud Black (Colorado Rockies), Craig Counsell (Milwaukee Brewers), Brian Snitker (Braves)
Wednesday, November 14, 6:00 p.m. ET:
AL Cy Young Award:
Corey Kluber (Cleveland Indians), Blake Snell (Rays), Justin Verlander (Houston Astros)
NL Cy Young Award:
Jacob deGrom (New York Mets), Aaron Nola (Philadelphia Phillies), Max Scherzer (Nationals)
Thursday, November 15, 6:00 p.m. ET:
AL Most Valuable Player:
Mookie Betts (Red Sox), José Ramírez (Indians), Mike Trout (Angels)
NL Most Valuable Player:
Nolan Arenado (Rockies), Javier Báez (Chicago Cubs), Christian Yelich (Brewers)
Hosted by Greg Amsinger, BBWAA Awards Week on MLB Network will feature live announcements of each award winner in the American League and National League by BBWAA secretary-treasurer Jack O'Connell. MLB Network's coverage will also include live interviews with award finalists, winners and BBWAA members, along with insight from MLB Network on-air personalities including Hall of Famer John Smoltz, Sean Casey, Ron Darling, Brian Kenny, Dan O'Dowd, Carlos Peña, Dan Plesac, Harold Reynolds, Christopher Russo, and insider Tom Verducci. MLB Network's extensive offseason programming will provide coverage leading up to and following each award announcement, including Hot Stove, High Heat with Christopher Russo, MLB Now, Intentional Talk and MLB Network's Emmy Award-winning flagship studio show, MLB Tonight.