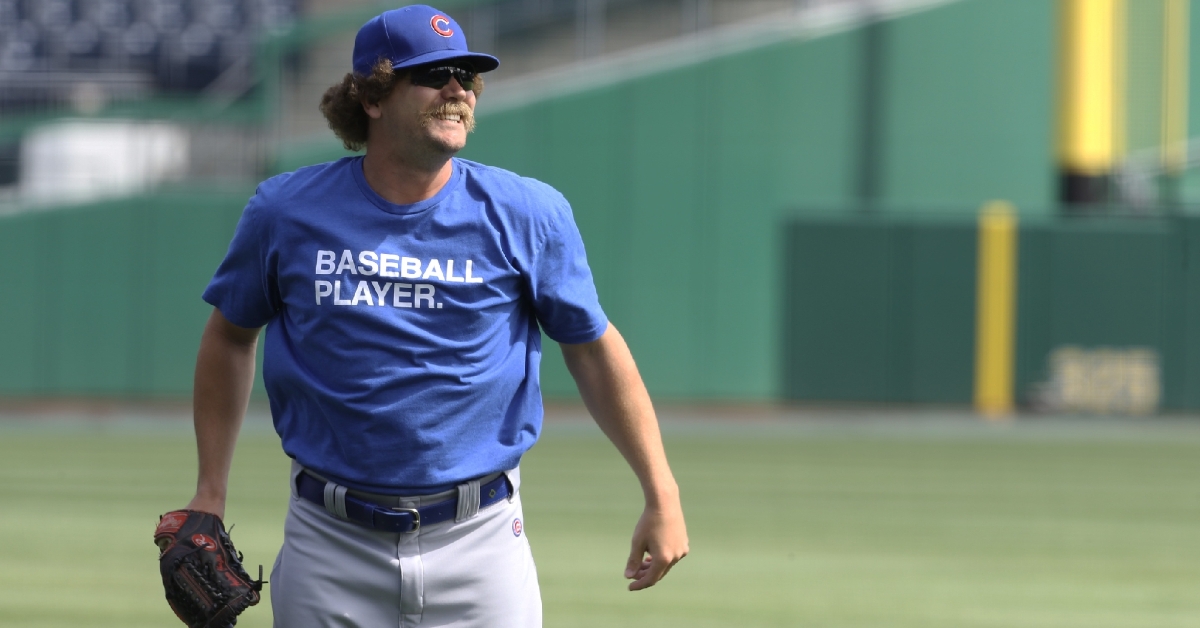 | | |
| --- | --- |
| Andrew Chafin looking to buy 'beater' car from Cubs fans | |
---
| | | |
| --- | --- | --- |
| Sunday, April 11, 2021, 6:49 PM | | |
Relief pitcher Andrew Chafin was acquired by the Chicago Cubs in a trade last August, and he is quickly developing into a fan favorite on the North Side. Better yet, the left-hander is becoming a cult hero, thanks in large part to his 1970s vibe and carefree attitude.
The mustachioed 30-year-old recently went viral for a pregame photo of him wearing a pithy T-shirt from Obvious Shirts while suavely pulling down his sunglasses and flashing a captivating glance toward the camera. Now, the fun-loving southpaw is adding to his mystique by using Twitter to search for a vehicle.
I've come here to chew bubblegum and strike you out.

And I'm all out of bubblegum. pic.twitter.com/jwnsl7EEql

— Chicago Cubs (@Cubs) April 8, 2021
Evidently, Chafin's large truck does not jibe with the narrow streets of a big city like Chicago, so the reliever tweeted that he is looking to buy a smaller used automobile from a Cubs fan for approximately $2,000. Moreover, Chafin insists on the car having a manual transmission, thus playing into his reputation as a throwback.
Hey @cubs fans! I'm looking to buy an old "beater" car for like 2k to drive around the city cuz my truck is way too big for the narrow streets here. Must be manual transmission! Haha cut me a good deal and we can mix in free tickets throughout the season!!

— andrew chafin (@BigCountry1739) April 10, 2021
Needless to say, a professional baseball player could easily afford to purchase an economically priced sedan from a dealership, but Chafin is going to press his luck by driving around in a jalopy obtained from a stranger on the internet. The rising star of the Cubs' bullpen has wasted little time in ingratiating himself to the Cubs' fan base, so one grateful Cubs fan will hopefully return the favor by hooking Chafin up with something better than a "beater."