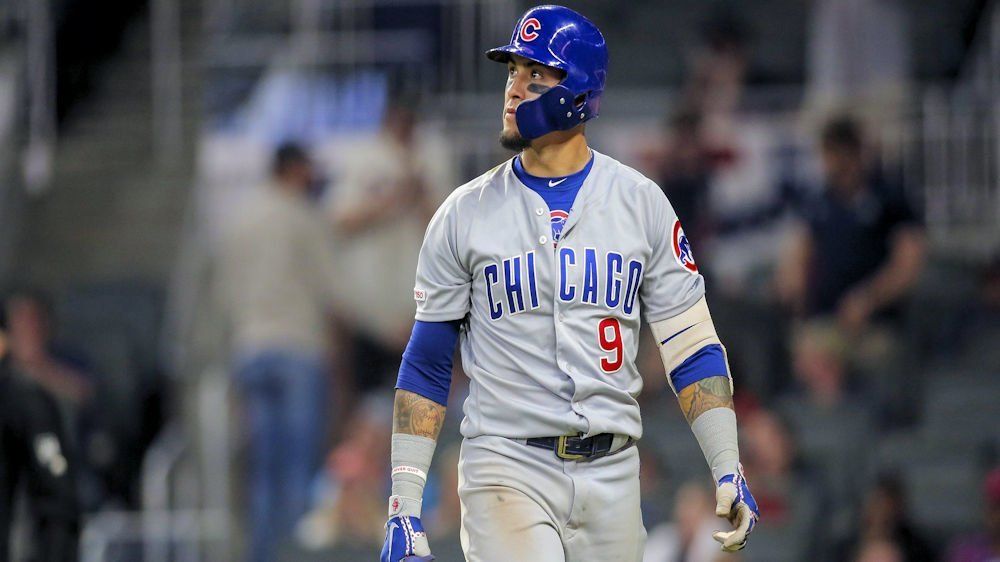 | | |
| --- | --- |
| Cubs News: Baez discusses 5-strikeout performance; Montgomery provides injury update | |
---
| | | |
| --- | --- | --- |
| Monday, May 27, 2019, 7:00 PM | | |
Javier Baez and Mike Montgomery both endured bad outings on the diamond with their Chicago Cubs taking on the Houston Astros at Minute Maid Park on Monday. However, the characteristics of what made their respective outings bad were very different.
While a golden sombrero is the term used to describe a 4-strikeout performance, by going 0-for-5 with five strikeouts on the afternoon, Baez put together a woeful performance that is less commonly known as the Olympic Rings. Baez took 14 swings in the Memorial Day matchup and missed on 13 of them, with the other swing resulting in a foul ball.
The 13 whiffs are the most experienced by a big-league player in a single game in the last 10 seasons. Baez has now suffered through two 5-strikeout games in his career. Sammy Sosa, who went through three such games while playing for the Cubs, is the only other Cub to strike out at least five times on multiple occasions in the last 100 seasons.
Baez was able to joke about the forgettable performance, though, telling the media after the game, "After my third (strikeout), I said, 'You can throw me a beach ball today, and I won't hit it.'"
The irony of it all is that Baez served as the designated hitter with the game taking place in an American League ballpark. Perhaps, Baez needs to receive some quality time on defense in order to experience success at the plate. Cubs manager Joe Maddon was not concerned about how Baez would react to the Olympic Rings showing, as the skipper told reporters postgame that he did not expect Baez to lose any sleep over it.
As for Montgomery, his bad outing was practically a nonexistent outing, with the reliever exiting the game pretty much as soon as he entered it prior to the start of the bottom of the sixth. The left-hander came on in relief but immediately felt discomfort in his left middle finger and, after conferring with a trainer, was removed from the contest without throwing so much as a warm-up pitch.
For a bullpen that has experienced plenty of injury issues and turnover this season, the Cubs' relief unit would definitely suffer if Montgomery were put on the shelf. Thankfully for the Cubs' sake, Montgomery does not think that the injury is serious. When discussing it with reporters, Montgomery stated that he probably just popped a blood vessel, as he noticed swelling in the finger that subsided by the time that the game ended.