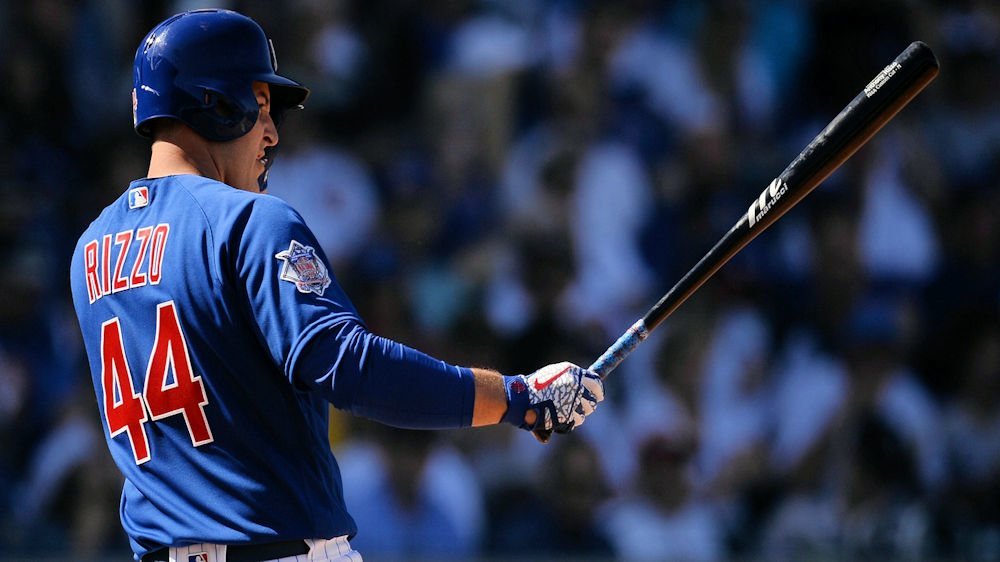 | | |
| --- | --- |
| Baez, Rizzo react after suffering series sweep versus Cardinals | |
---
Following the Chicago Cubs' series-ending defeat at the hands of the rival St. Louis Cardinals, Cubs shortstop Javier Baez spoke with reporters about what contributed to the 2-1 loss. When asked about Cardinals ace Adam Wainwright, who pitched eight scoreless innings, Baez was very complimentary of the 37-year-old workhorse.
"You don't see many pitchers like him," Baez said about the veteran finesse pitcher known for racking up strikeouts. "Everybody now is all about throwing hard."
Wainwright tabbed eight strikeouts on the afternoon, but the Cubs still had multiple opportunities to score runs off him. The best chance came in Wainwright's final inning on the mound, when Cubs first baseman Anthony Rizzo lined a 2-out shot to shallow right field with runners on first and second in the top of the eighth. Unfortunately for Rizzo, Cardinals second baseman Kolten Wong made an unbelievable snow-cone catch to rob him of a hit and maintain the Cardinals' 1-0 lead. Typical of a Rizzo at-bat, the Cardinals' infield shifted to the right during Rizzo's plate appearance, which helped Wong to get in position for the spectacular snag.
When asked by the press about Wong and his immaculate web gem that resulted from a shift, Rizzo said, "With a guy in right field, it's never a hit off the bat anymore until it falls. And he's a great defender."
LET'S GO! pic.twitter.com/1cTwQRDHAP

— St. Louis Cardinals (@Cardinals) June 2, 2019
Baez did not seem too perturbed about the Cubs' recent stretch of losing, which includes a 1-5 road trip capped off by a 3-game sweep suffered at Busch Stadium. At the plate, the Cubs have struggled mightily with runners in scoring position as of late, with many of their runs coming via solo home runs. While discussing the homer-reliant offensive trend that the Cubs have taken on, Baez stated that the thinks that the Cubs should continue to play their style of baseball on offense but should also let the game come to them, as opposed to trying too hard to score runs in a hurry.
"We're going to hit homers," Baez said. "Everybody here's got power. I think that trying to do too much is a key thing that we're struggling with right now."
Also of note, Baez addressed his lingering heel issue with reporters during his postgame media session and revealed that swelling was the factor behind his absence from Saturday's contest. Baez acknowledged that he is going to have to adapt on defense in order to avoid inflaming the injury in the future, essentially indicating that the all-out approach that Baez typically adopts in the field will have to be modified until the ailment is fully healed.
"I don't like being out, and as long as I can play, I will," Baez said after starting on Sunday. "It doesn't bother me much at all. Just going laterally is when it bothers me, but I can be smarter with it."