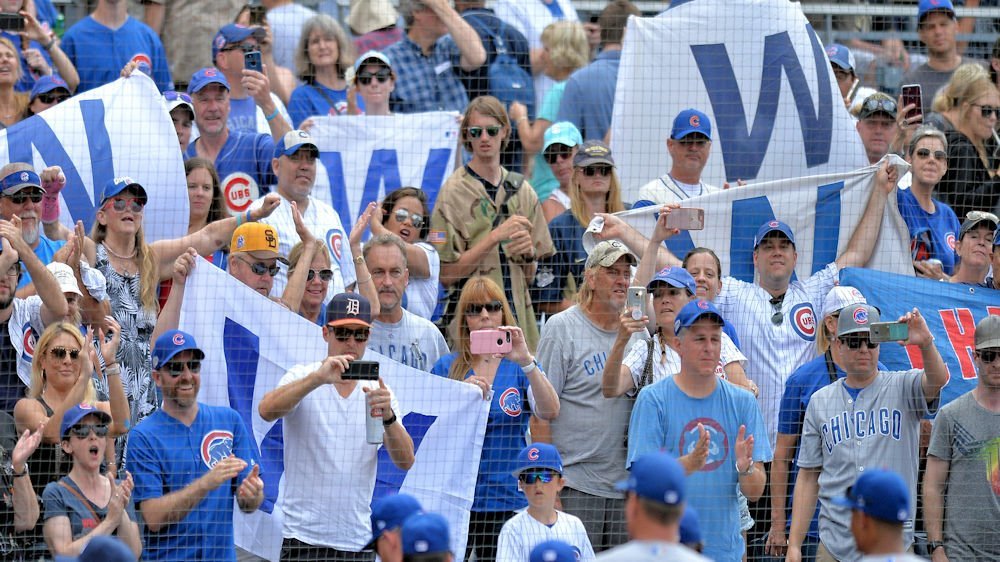 | | |
| --- | --- |
| Cubs announce several changes in baseball operations department | |
---
| | | |
| --- | --- | --- |
| Thursday, October 17, 2019, 11:30 AM | | |
CHICAGO – The Chicago Cubs today announced a new player development leadership structure within their baseball operations department.
Matt Dorey has been named Senior Vice President, Player Development. This marks a shift to player development for Dorey, who has spent the last six years as the club's director of amateur scouting (2014-19) after joining the Cubs in 2012 as a national crosschecker. Dorey was an area scout with the Boston Red Sox from 2008-11, earning their Scout of the Year honor in 2010, and was a college coach prior to joining the professional ranks. The 2020 season will mark Dorey's ninth in the Cubs organization and 13th in pro baseball.
Bobby Basham has been named Director of Player Development. He most recently served as Director of Special Projects/Assistant Director of Player Development (2018-19). Basham joined the Cubs in 2012 and has held a variety of roles, including major league scouting coordinator (2012-13), assistant director of advance scouting and major league strategy (2014) and assistant director of minor league operations (2015-17). Basham pitched for six seasons in the Reds and Padres minor league systems (2001-03, 2005-07).
Craig Breslow has been named Director of Pitching/Special Assistant to the President and General Manager. As Director of Pitching, Breslow will be tasked with the strategic management of the club's minor league pitching infrastructure. He will also contribute to the organization more generally as a Special Assistant to the President/GM. Breslow joined the Cubs last January as Director of Strategic Initiatives for Baseball Operations after completing a 12-year major league pitching career that saw him make 576 appearances, all but two in relief, with seven different clubs, including a 2013 World Championship with the Boston Red Sox. He is a 2002 graduate of Yale University with a degree in molecular biophysics and biochemistry.
Justin Stone has been named Director of Hitting. Stone, who has served as a biokinematic hitting consultant for the Cubs since 2018, has 20 years of coaching and teaching experience and started Elite Baseball Training in Chicago in 2011, a technology-infused baseball and softball instructional company, to provide hitting instruction by merging and embracing baseball and technology. In this new strategic management role, Stone will lead the club's minor league hitting infrastructure and play a critical role in tracking the progress, adherence, and success of the club's minor league hitting development plans while also serving as hitting coordinator at the lower levels. Stone previously was the General Manager at the Chicago White Sox Training Academy from 2001-11 and coached at Indiana State University from 1999-2001, where he also earned his Master's Degree in Human Performance, specializing in kinesiology, physiology and biomechanics.
Jeremy Farrell has been named Assistant Director of Baseball Development, tasked with working across all areas of player development to maintain the club's organizational philosophy with respect to fundamentals and competitive standards. Farrell spent the 2019 season as the club's minor league field coordinator, his fourth season in the organization overall, as he has also served one season as minor league infield coordinator (2018) and two seasons as a minor league hitting coach (2016-17). Farrell moved into player development following a seven-year minor league career as an infielder in the Pirates (2008-12) and White Sox (2013-15) organizations.
Just saw the Cubs' list of organizational shuffles. The one that caught my eye was the hiring of Justin Stone as Director of Hitting. Spent some time with Justin last spring, talking hitting and tech. Impressive guy. Will be interested to see what he does.

— Bradford Doolittle (@bbdoolittle) October 17, 2019
Dorey's title is senior director of player development, not senior VP of PD. Carry on.

— Mark Gonzales (@MDGonzales) October 17, 2019
.@Cubs name Justin Stone, who was a biokinematic hitting consultant for the Cubs starting in 2018, as "Director of Hitting". Congrats, Justin. Looking forward to whatever it is a Director of Hitting does. They went oppo a LOT in 2019. Here's hoping that stays. #GoCubsGo pic.twitter.com/6pSSb9UoVU

— Billy Krumb (@ClubhouseCancer) October 17, 2019