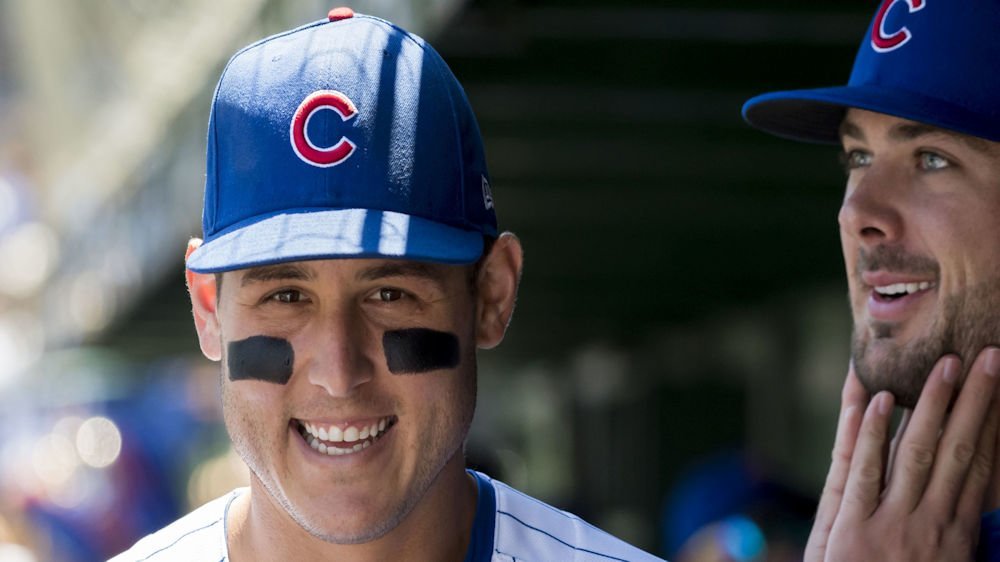 | | |
| --- | --- |
| Cubs respond to Rizzo's lack of extension talk | |
---
Cubs general manager Jed Hoyer spoke with NBC Sports Chicago's David Kaplan at the Winter Meetings about Anthony Rizzo's agent Marc Pollack saying that the team was not interested in extension talks with his client.
"Yea, you know, I think we've always kept those conversations in-house. We've had conversations with lots of our guys over a five year period and it's always best to keep it quiet. I think in this case, Rizzo's agent decided to talk about it and we did have some conceptual talks about what an extension would look like and I think that, candidly, we were pretty far apart in length and so he decided to come out and say that. But we love Rizz, you know? I hope he's a Cubs forever. There's nothing that's been done that's going to stop future conversations but we did have some conceptual conversations that obviously wasn't a match at this time. But this is a moment in time. It doesn't mean there's not going to be a match at some point in the future."
Hoyer is basically saying that the two parties are two far away at this time but hopefully something can be worked out eventually. Rizzo will become a free agent after the 2021 season.
This is what Rizzo's agent said on Wednesday about his star client's lack of extension talks.
"The Cubs have informed us that they will not be offering Anthony an extension at this time," he said. "Anthony has let his desire to be a Cub for life known to the organization. Although we do not know what the future holds, a deal to make that happen will not be addressed now."
"Anthony loves playing for the Cubs fans and loves the city of Chicago," Pollack said. "He is excited to be playing for David Ross and will continue to work hard to help the team get back into the postseason and win another championship."