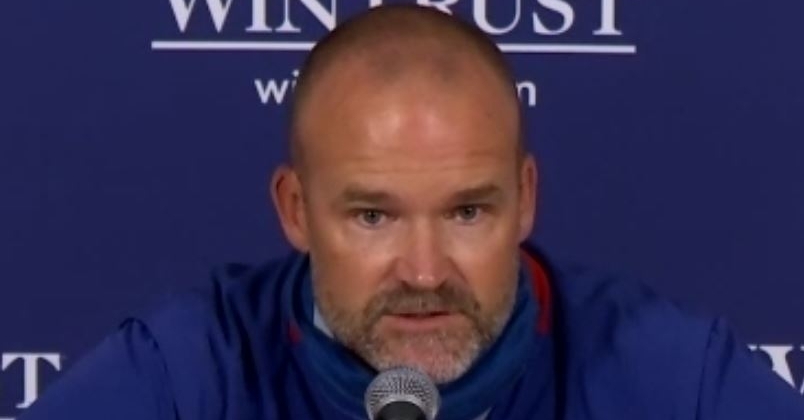 | | |
| --- | --- |
| David Ross on win over Cardinals: 'Big win for us' | |
---
| | | |
| --- | --- | --- |
| Tuesday, August 18, 2020, 10:46 AM | | |
The Chicago Cubs were in a rough spot losing four straight games and it was looking like five-in-a-row until David Bote blasted a go-ahead homer to save the day against the Cardinals on Monday.
Cubs manager David Ross spoke with the media and said it was a good win for them.
"We needed a win. I think that's evident, he said. "That was a big win for us."
Ross understands that adversity will always come up in a baseball season and something that you have to manage.
"We started off really well," he said. "You're going to hit some adversity like you talked about, and those things have come up. We have had to shuffle some things around, players, positions, and all those things. "I haven't seen our guys waver one bit with their concentration, with their work ethic, with their commitment to having good at-bats, making good pitches. All the work's been there. I think this is a group that has taken it one game at a time."
Ross was happy to get the win.
"This is definitely a win that can — you feel like you got one, a good one here that we needed."
The Cubs will be back at it against the Cardinas Tuesday at 7:15 p.m. CT at Wrigley Field.