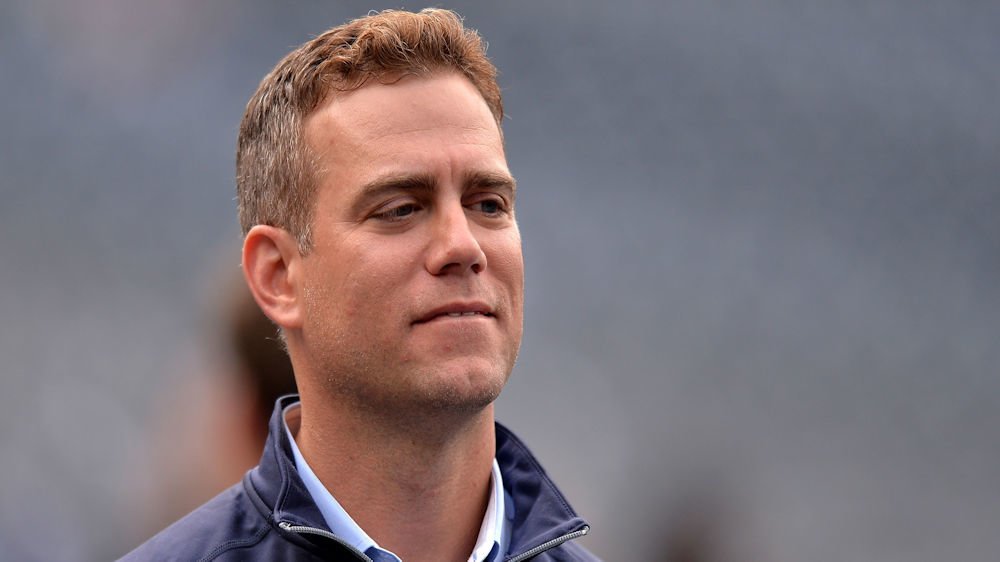 | | |
| --- | --- |
| Cubs News: Epstein on Joe Ricketts' emails: No place in baseball or in society | |
---
| | | |
| --- | --- | --- |
| Tuesday, February 12, 2019, 7:28 PM | | |
The website Splinter recently released private emails from Joe Ricketts showing racist jokes, conspiracy theories about Barack Obama, and anti-Muslim remarks.
Since then, damage control from the Cubs has been a priority as chairman Tom Ricketts and others connected with the Cubs have condemned the emails.
Cubs president of operations Theo Epstein discussed the situation alongside manager Joe Maddon and general manager Jed Hoyer during Tuesday's press conference.
"I'd like to join Tom in stating unequivocally that the views expressed in those emails have no place in our organization, in the sports of baseball or society overall," Epstein said. "I'll join him in condemning racism and Islamophobia in all forms. The emails were upsetting to read and especially upsetting to think that some of our fans were put into a position where they had to even consider a connection between their favorite team and some of those types of views.
"For us and for almost everyone in this building, baseball has been a great vehicle to help us grow and to help us get outside of our little world and start to appreciate difference and start to celebrate diversity and start to understand different people's perspectives. When you play baseball, when you work in baseball, when you're around baseball every day, you're forced to be exposed to and start to understand and respect everybody's different backgrounds and to appreciate and celebrate difference and diversity. It's been such a force for good for helping us expand our views and help us develop empathy."
Cubs chairman Tom Ricketts also denounced the emails by his father in a recent statement.
"We are aware of the racially insensitive emails in my father's account that were published by an online media outlet," the statement read. "Let me be clear: The language and views expressed in those emails have no place in our society."
"My father is not involved with the operation of the Chicago Cubs in any way. I am trusted with representing this organization and our fans with a respect for people from all backgrounds. These emails do not reflect the culture we've worked so hard to build at the Chicago Cubs since 2009."
Joe Ricketts has since apologized for his emails.
"I deeply regret and apologize for some of the exchanges I had in my emails. Sometimes I received emails that I should have condemned. Other times I've said things that don't reflect my value system. I strongly believe that bigoted ideas are wrong."