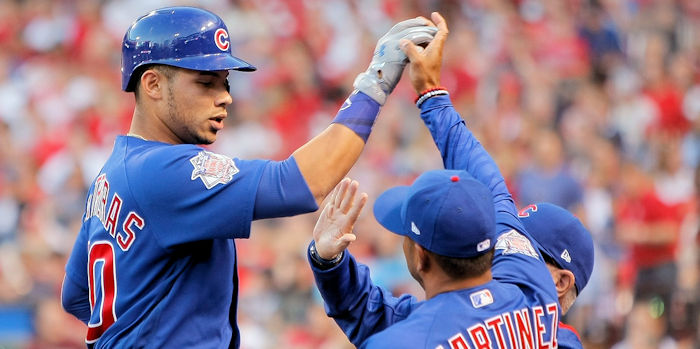 | | |
| --- | --- |
| ESPN ranks Willson Contreras as No. 7 catcher in MLB | |
---
| | | |
| --- | --- | --- |
| Wednesday, February 13, 2019, 2:04 PM | | |
A top catcher is a crucial part of a team's ascension to elite play on defense and can be a huge bonus on a lineup's offense.
ESPN ranked the top catchers in the majors with Cubs' Willson Contreras No. 7 in his position behind Buster Olney (1), J.T. Realmuto (2), Yasmani Grandal (3), Gary Sanchez (4), Wilson Ramos (5), and Yadier Molina (6).
Interestingly, five of the six top catchers in the rankings were from the National League.
"As with a few of the still-young-but-not-as-young-as-they-were Cubs position players, Contreras' development hasn't proceeded in a linear fashion," ESPN.com said. "Last season, Contreras put up the worst of his three big-league seasons at the plate, notching career lows in average (.249), on-base percentage (.339) and slugging percentage (.390). Contreras caught more innings than any other catcher, and the workload might have sapped him as the season progressed. His .818 first-half OPS dropped to a stunning .585 after the All-Star break. Defensively, Contreras has always rated right around average in runs saved despite his strong arm and superior athleticism. The metrics abhorred his work as a framer last season, with Baseball Prospectus ranking him dead last with minus-17.8 framing runs, 4.6 worse than anyone else. This is a big season for Contreras. Of course, you can say that about a number of the Cubs' regulars."
Contreras batted .249 with ten homers and 54 RBIs last season.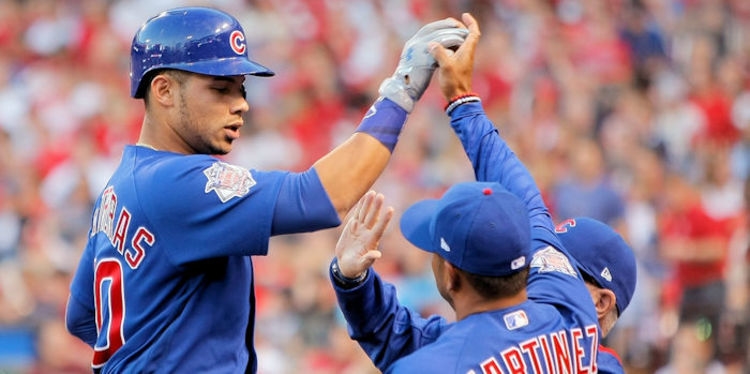 If Contreras can get it in going offensively this season, he has the potential to be a top three backstop in the majors.