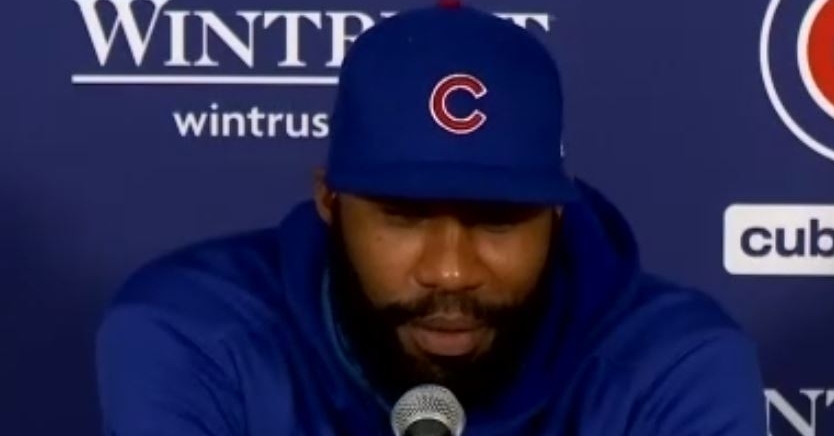 | | |
| --- | --- |
| Cubs News: Jason Heyward was worried he had COVID-19 | |
---
| | | |
| --- | --- | --- |
| Wednesday, September 9, 2020, 7:30 PM | | |
Cubs right fielder Jason Heyward is back in the starting lineup for tonight's game against the Cincinnati Reds.
Heyward left Sunday's game versus the St. Louis Cardinals because he was feeling under the weather with a shortness of breath and light-headed. He was sent to the hospital that night for precautionary measures.
Heyward spoke to the media before Wednesday's game and confirmed all his medical tests have come out OK the last few days.
"I feel a lot better mentally and physically knowing that I was in good hands, did every test imaginable to make sure I'm healthy and I won't be harming anyone around me as well."
Heyward is still not sure what type of illness he had but possibly a viral syndrome.
"I guess fortunately is all we came away with was that possibly a viral syndrome, something that gave me shortness of breath, some fatigue in there as well," he said. "But when it comes down to cardio stuff, allergy stuff, nothing came up. The last test I did was a stress test echo which is getting on the treadmill walking fast, running fast, hooked up to the EKG and the heart monitor. All that stuff came back clear which for me is a great peace of mind on the physical end on being healthy and being able to come back here and play."
Heyward was worried that he had COVID-19.
"That was one of my concerns," he said. "I've never had asthma, never had any breathing issues any other time in my life before this so I was unsure about that but also because it came out of nowhere, I was concerned about having COVID and being around my teammates and other people and endangering them at the time. Naturally, that was a big concern of mine."
He was tested three times for COVID-19 and all the tests came back negative.
Heyward is batting .300 with five homers, 17 RBI, and an .955 OPS. In the last 12 games, he has hit .400 with three homers and five RBI.
Jason Heyward, asked if Roberto Clemente's number should be retired league-wide:

"Why not? 42's retired. Why not 21? ... He left a mark."

Spoke again of how honored he is to be the Cubs' Clemente Award nominee, how it symbolizes humility.

— Jordan Bastian (@MLBastian) September 9, 2020