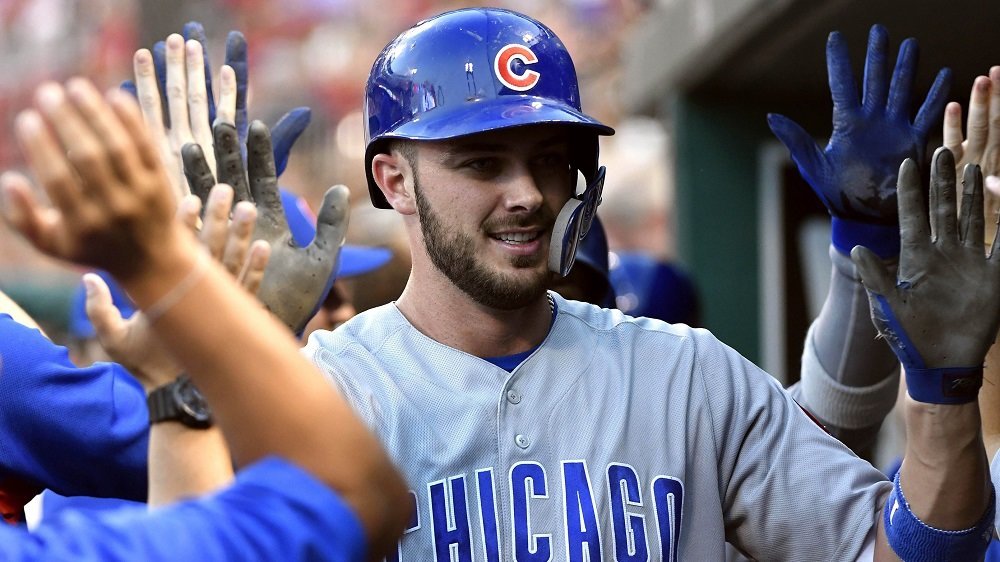 | | |
| --- | --- |
| Kris Bryant signs massive seven-year deal with Rockies | |
---
| | | |
| --- | --- | --- |
| Wednesday, March 16, 2022, 5:29 PM | | |
Former Chicago Cubs third baseman has signed a seven-year, $182 million contract with the Colorado Rockies, according to ESPN.
The deal includes a full no-trade clause and is pending a physical.
The Phillies and Mets were two other teams that were reportedly in the mix for Bryant's services.
Bryant spent seven seasons in Chicago, hitting .279 with 160 home runs, 465 RBIs, and 564 runs scored — accumulating the 2015 NL Rookie of the Year award, the 2016 NL MVP award, four all-star appearances, and being a cornerstone on the curse-breaking 2016 World Series team, all while playing six of the eight fielding positions.
His defensive versatility, elite baserunning, and prowess at the plate made him an attractive free agent.
Best of luck to Bryant in Colorado, and congratulations on the huge contract.
Bryant hit what might be the most important HR in Cubs history. It brought them off the mat in Game 5 of the 2016 World Series. And it started that epic comeback from down 3-1 in that series to win it all.

I was there. And I got nothing but love for KB. pic.twitter.com/bV3qWhiPEg

— Funky Cold Luda (@lcm1986) March 16, 2022
That's $26M per year for Bryant, and the ball goes a long way in Colorado for HR hitters. Franchise player joins troubled franchise but KB got paid the way he always expected and it's easy to wish him well. As likable a star player as has come through Chicago. Good for him. #Cubs https://t.co/US6rsgSZNR

— David Haugh (@DavidHaugh) March 16, 2022
Rockies: paid the Cardinals to make Nolan Arenado's big contract go away.

Also Rockies: brought in Kris Bryant on a big contract.

I'm all appropriately happy for KB getting his big deal, but it's a little odd (and par for the course for the Rockies).

— Bleacher Nation (@BleacherNation) March 16, 2022
It will be interesting to hear Rockies owner Dick Monfort explain giving Kris Bryant a monster contract and no-trade clause 13 months after trading Nolan Arenado's monster contract, which also included a no-trade clause. Jeff Bridich no longer is GM; Bill Schmidt is.

— Ken Rosenthal (@Ken_Rosenthal) March 16, 2022
Bryant earned the right to become a free agent and sign with the team of his choice. But did he not talk to Arenado or any of the other former Rockies who grew disillusioned in Colorado? Tremendous as Bryant's contract is, how long before he becomes disillusioned, too?

— Ken Rosenthal (@Ken_Rosenthal) March 16, 2022
On a scale of 1 to 10, the industry shock over the Rockies' deal with Kris Bryant has been turned up to 11.

— Buster Olney (@Buster_ESPN) March 16, 2022