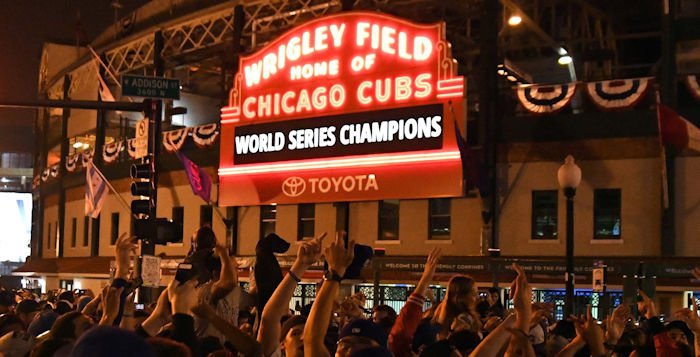 | | |
| --- | --- |
| Latest Cubs renovations including re-numbered seats at Wrigley | |
---
| | | |
| --- | --- | --- |
| Thursday, November 15, 2018, 1:39 PM | | |
The Chicago Cubs have been busy transforming their ballpark Wrigley Field into a more fan-friendly experience as they keep up with the times and try to increase revenue streams.
The team sent out an email recently to season-ticket holders announcing the different changes that they will see next season:
New seat numbers:
In advance of the 2019 season, we will implement a new, more intuitive seat numbering system to make our ballpark easier to navigate. Transitioning to a conventional Section/Row/Seat configuration, common in most sports venues, will help alleviate confusion created by our current Aisle/Row/Seat configuration, including eliminating areas where contiguous seats have non-contiguous seat numbers. Renumbering our Upper Level sections also will more accurately reflect the amazing view and value of these seats. To help you prepare for the transition, please visit www.cubs.com/seatrenumbering for an updated Wrigley Field seating map, easy-to-use online seat converter and answers to frequently asked questions.
Upper Level amenities
In addition to spectacular views, fans will now enjoy several new amenities in the Upper Level, including an outdoor concourse featuring new food and beverage offerings. The left field portion of the new Upper Level outdoor concourse is scheduled to be completed by Opening Day, and the right portion is scheduled to be open in May. New restrooms - men's, women's, and family - also will be available throughout the Upper Level, an increase of more than 60 percent of restroom fixtures in this area from last season.
Right field changes: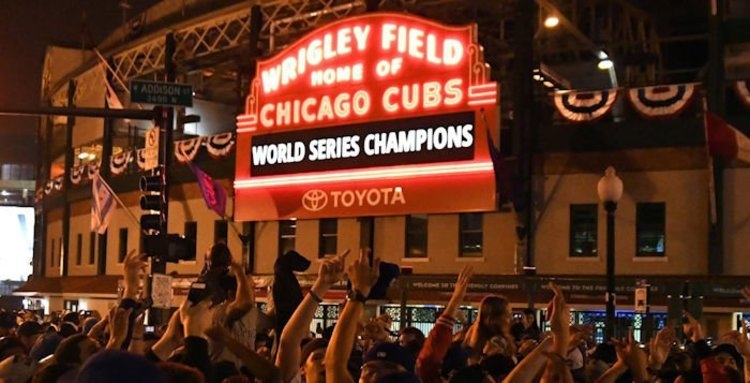 New in 2019, fans will enjoy an expansive bar just inside the Wintrust Right Field Gate and concession stands. The former DraftKings Fantasy Sports Zone space will be refashioned to include an outdoor gathering space with a full service bar and a Cubs Store. Two women's restrooms will be available in the right field area of the main concourse as well. Operational by August, a new elevator in the right field corner of the main concourse will assist fans with getting to the Terrace Level and Upper Level.
Budweiser Bleachers deck:
Seat replacement will continue in the Lower Level of Wrigley Field. Accessible seating will be added throughout the ballpark as well. New decks with seating and portable concessions will be added to the Terrace Level in the left and right field corners. As a continuation of the existing deck, the foul territory of the left field Budweiser Bleachers will be extended with new portables concessions and a view of the field.
Audi Club
Due to ongoing construction in this area throughout the season, the club will not be available in 2019. The new space, which is scheduled to be completed in advance of the 2020 season, will feature an enhanced design and elevated food and beverage offerings while continuing to deliver best-in-class service. We will share additional details as they are finalized in the coming year.
Changes to suites:
We're modernizing and expanding our Wrigley Field suites and incorporating game-changing new amenities. Each suite will feature a retractable glass wall, full-height refrigerator, outdoor drink rail, big screen TVs and much more. A new enclosed walkway also will be added throughout the Suite Level to provide a more comfortable walk to and from our suites. For additional details, please visit www.cubspremier.com.
Daydreaming about _________. pic.twitter.com/HtRpsJRb3p

— Chicago Cubs (@Cubs) November 15, 2018