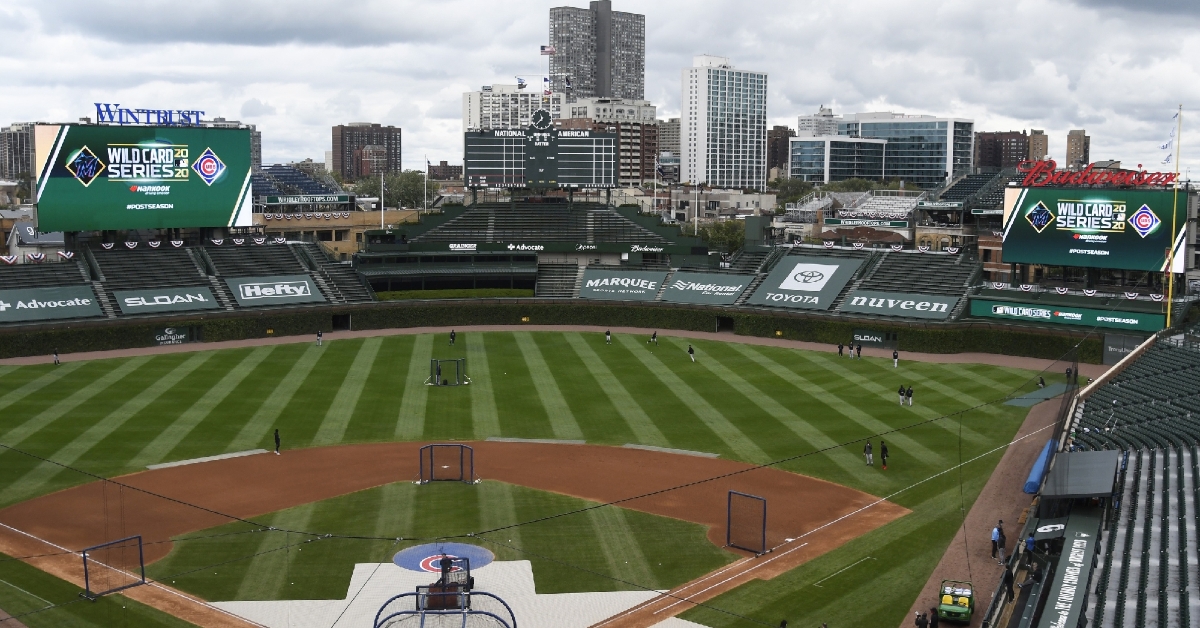 | | |
| --- | --- |
| Latest valuation has Chicago Cubs worth more than $4 billion | |
---
| | | |
| --- | --- | --- |
| Sunday, March 28, 2021, 9:44 AM | | |
The Chicago Cubs are one of the most iconic teams in sports AND most valued.
Sportico released their latest article on valuations on MLB franchises for 2021, and the Chicago Cubs are worth an impressive $4.14 billion.
Not a bad business to be a part of.
The Cubs were ranked No. 4 in all of baseball behind only the New York Yankees ($6.75 billion), Boston Red Sox ($4.80 billion), and Los Angeles Dodgers ($4.62 billion).
The average MLB team is worth $2.2 billion.
However, not everything is peachy as teams were hit hard last season during the COVID-19 pandemic.
"Every MLB team faced crushing losses in 2020, as combined team revenue plummeted $7 billion, or 67%, to $3.4 billion with no fans allowed in the stands throughout the regular season," Sportico wrote. "Teams lost all ticket, concession and parking revenue, while sponsor revenues tanked 50-60% for most teams and local media revenues sunk even more."
Fans in the stands in 2021 will certainly be a positive thing for owners, players, and fans.