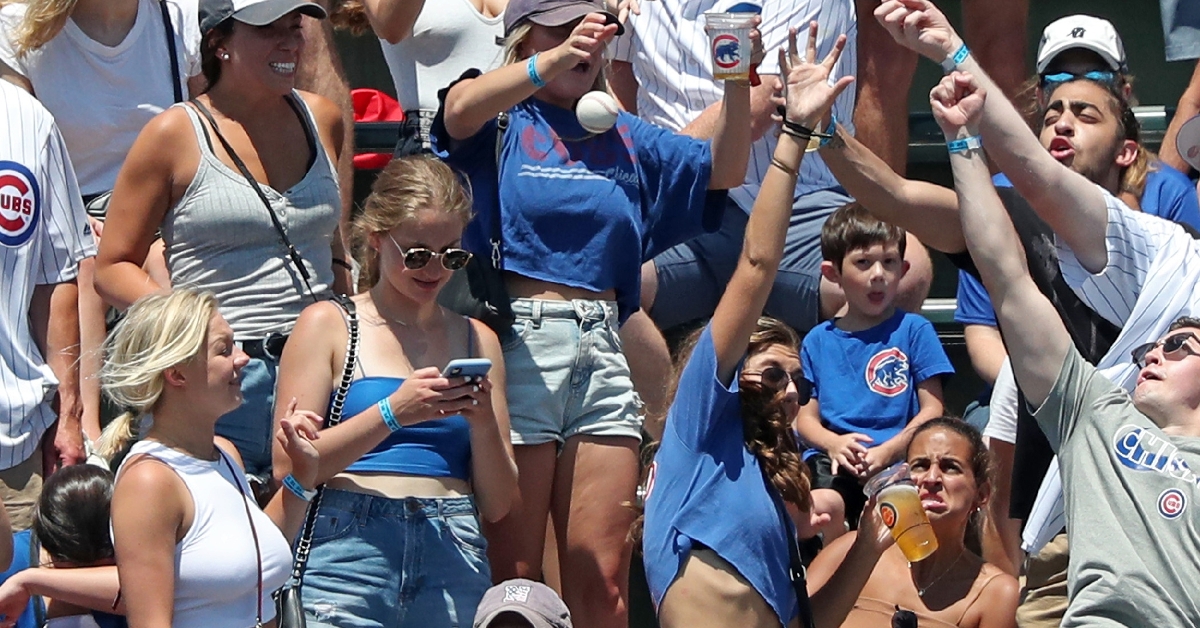 | | |
| --- | --- |
| LOOK: Oblivious Cubs fan staring at phone nearly gets hit by baseball | |
---
| | | |
| --- | --- | --- |
| Sunday, June 20, 2021, 3:45 PM | | |
CHICAGO — The stereotypical depiction of a teenage girl at a baseball game, staring at her phone and ignoring her surroundings, may seem like a lazy trope. However, the scene played out in real time at Saturday's Chicago Cubs game and was captured by an attentive photographer.
With a foul ball careening toward her, a young lady in the stands at Wrigley Field was peering intently at her phone screen, totally oblivious of the incoming projectile. Thankfully, the girl — and her cell phone — were not affected by the descending baseball, which fell elsewhere.
probably a really important text

Cubs vs. Marlins pic.twitter.com/5C3rEYfrg9

— john j. kim (@jkimpictures) June 19, 2021
Hilariously, in the second of two images capturing the drama, the young woman appears annoyed at the commotion happening all around here, perhaps not realizing that everyone in her vicinity was scrambling and yelping in an effort to catch or avoid being hit by the foul ball. For what it is worth, the Cubs were beaten 11-1 by the Miami Marlins in a blowout on Saturday, meaning that the phone-starer in question deserves some leniency for taking her eyes off the ball.
okay. pic.twitter.com/BXOPCnVie8

— john j. kim (@jkimpictures) June 19, 2021