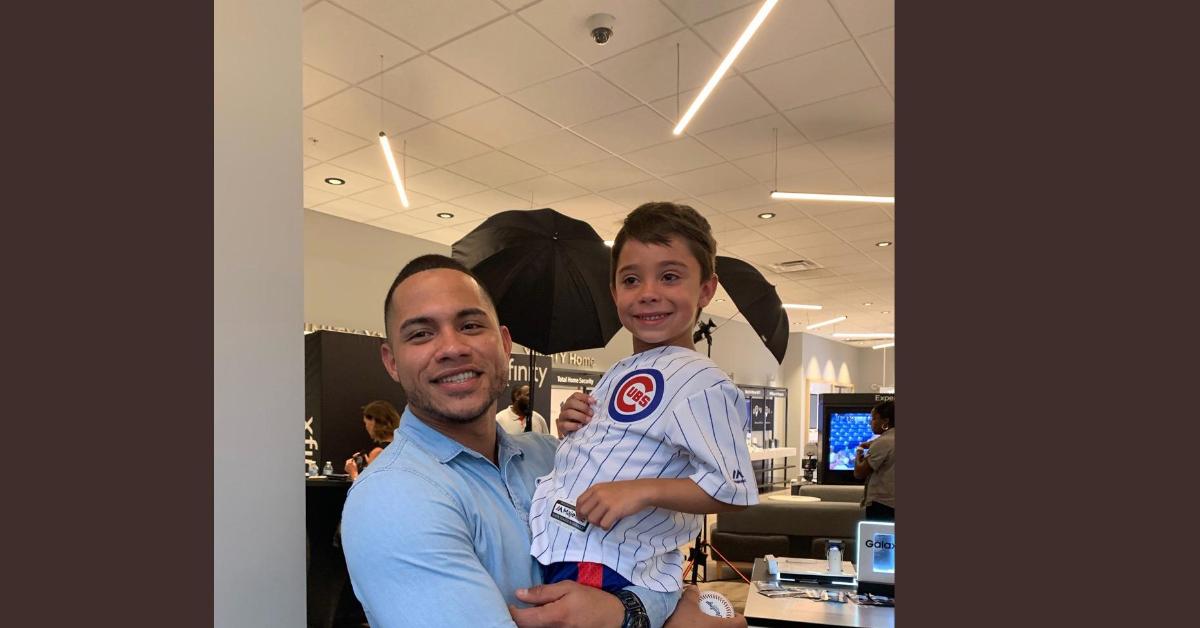 | | |
| --- | --- |
| LOOK: Willson Contreras shows off his heart of gold, takes time out to meet with young fan | |
---
| | | |
| --- | --- | --- |
| Thursday, July 18, 2019, 11:08 PM | | |
CHICAGO — Chicago Cubs catcher Willson Contreras is one of Major League Baseball's best all-around human beings, and his charitable efforts and fan-friendly attitude evince as much. On Thursday, Contreras exemplified yet again that he has a heart of gold by taking time out to meet with a young fan.
With the Cubs off on Thursday, Contreras, who is currently on the 10-day injured list, took part in a local promotional event at an Xfinity store in Chicago. A meet-and-greet, the event allowed Cubs fans to stand in line for a chance to chat with Contreras while also getting his autograph and posing for pictures with him. The turnout was quite substantial, and, understandably, the meet-and-greet was brought to a close before everyone waiting in line had a chance to meet Contreras.
Twitter user @amhlaw63 and his son were two such people, and the little boy was bummed out when the event concluded, as he was devastated about not having the opportunity to meet one of his favorite players. However, Contreras happened to look through a window and notice the down-in-the-dumps kid in a Cubs jersey standing outside.
As a result, Contreras had the boy escorted inside, where he made time for the young man and gave him the full fan experience. Contreras even picked the giddy kid up so that the father could take a snapshot of the special moment. Thanks to Contreras' kindness, what was initially a disheartening turn of events for the little boy turned into a memory that he will cherish for the rest of his life.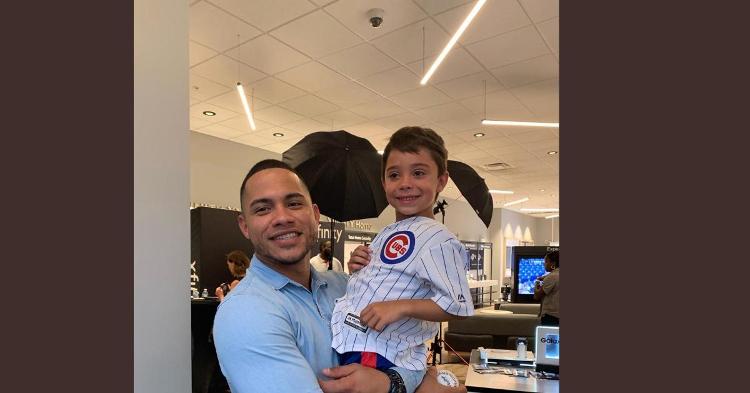 Tonight I took my son to an event to meet @WContreras40. 3 people away from getting in Xfinity ended the event. He was devastated. Willson came to the window to take pics and saw my son. He instructed event personnel to let my son in, picked him up and started talking to him. pic.twitter.com/jP9zNyTTZp

— Adam Heiman (@amhlaw63) July 18, 2019