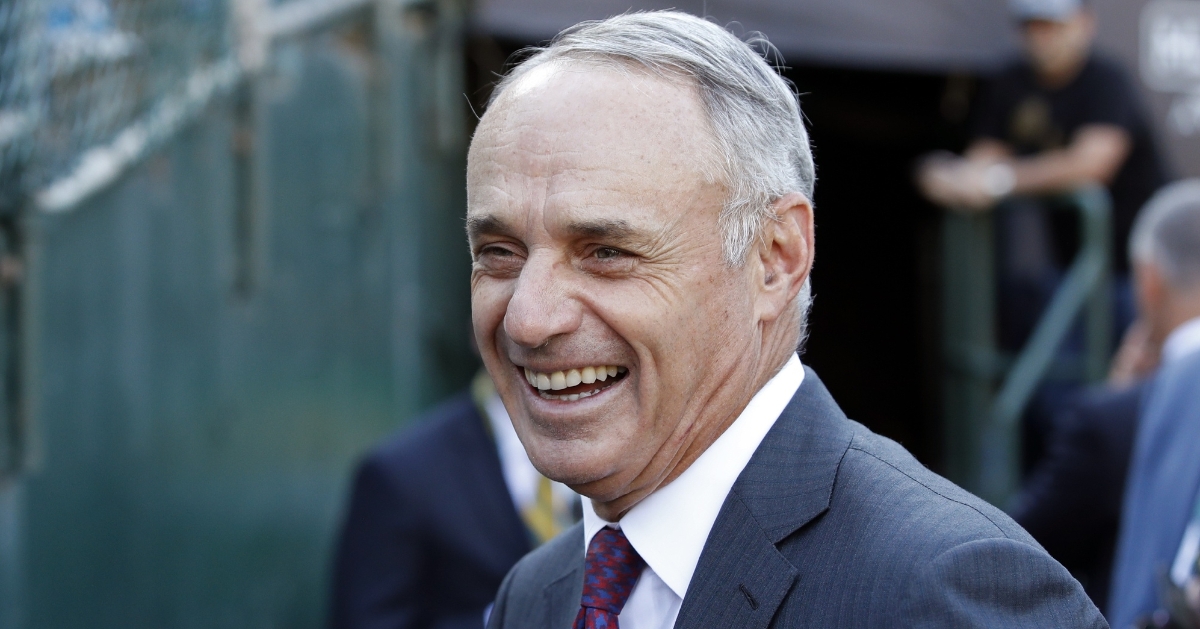 | | |
| --- | --- |
| MLB discussing expanding playoffs, partnering with Barstool for midweek games | |
---
| | | |
| --- | --- | --- |
| Tuesday, August 10, 2021, 6:15 PM | | |
Two significant revelations regarding potential moves that could be made in the MLB's near future have come to light this week. For one, the playoffs could be permanently expanding as part of the upcoming collective bargaining agreement. Additionally, MLB is reportedly in talks to partner with Barstool Sports for exclusive regular season broadcasts.
According to MLB insider Ken Rosenthal of FOX Sports and The Athletic, when the new CBA is negotiated this coming offseason, expanding the playoffs from 10 teams to 14 teams is expected to be a topic of discussion. In 2020, MLB utilized a 16-team postseason that generated solid television ratings and rave reviews and could be looking to implement a slightly less expanded playoff system on a yearly basis.
"Going forward," Rosenthal said on "The Athletic Baseball Show" podcast, "what has been discussed is a 14-team playoff —seven in each league — in which some of those things I just mentioned — home-field advantage for the division champion, penalizing the Wild Card, best overall record gets the edge — that will all be taken care of."
In other news, sports reporter Andrew Marchand of the New York Post wrote an article detailing MLB's alleged discussions with Barstool Sports about possibly having the sports blog serve as the exclusive home of select national midweek broadcasts during the regular season. According to Marchand, the broadcasts could be heavily focused on gambling, but one source claimed that negotiations are still in their infancy and not guaranteed to end in an agreement.
MLB commissioner Rob Manfred has prioritized making his league's audience younger in recent years, and partnering with the incredibly popular Barstool in a gambling-themed venture could help in accomplishing just that. As for expanding the postseason, that would likely be a win for every entity involved, including fans, and would fit the theme of other major professional sports leagues expanding their playoff systems in recent years. Moreover, Manfred is clearly committed to growing baseball's audience by any means necessary, and the two aforementioned rumors are indicative of that priority.