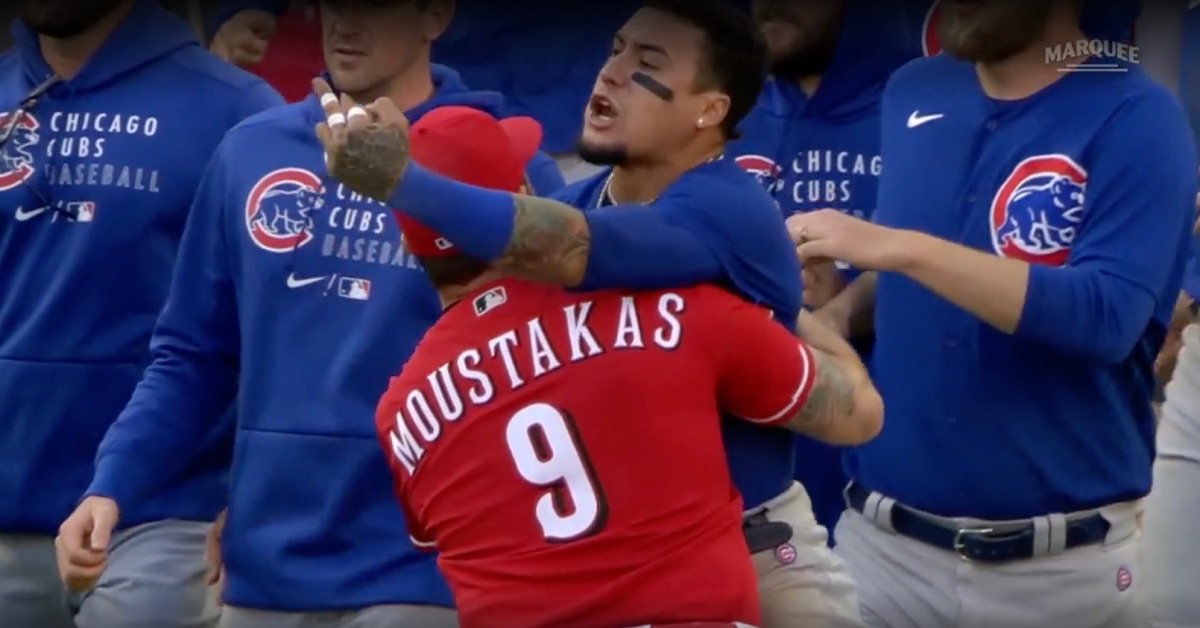 | | |
| --- | --- |
| MLB punishes Javy Baez for role in Cubs-Reds bench-clearing | |
---
MLB announced on Tuesday night that Reds pitcher Amir Garrett will be suspended seven games and fined an undisclosed amount for his role in inciting the benches to clear against the Cubs this past weekend.
During the eighth inning, Garrett entered the ballgame and struck out Anthony Rizzo. Garrett immediately showed up Rizzo by cursing and showboating.
Garrett will appeal the suspension.
In addition to Garrett's suspension, Cubs star shortstop Javy Baez was fined an undisclosed amount by MLB for his role in the incident.
Baez told the media after the incident that Garrett was disrespecting his teammates.
"Like Rossy said he's got a style," Baez said. "We all get that. But I'm not going to let him or anyone disrespect my teammates or my team. It was not a big situation, you know. I'm going to try to stay professional with this. It doesn't matter, he'll do it again. If somebody else does it again, we will go out there again. That' not a problem. Like I said, he needs to respect the game. If you don't respect the game and you don't respect us, then that's going to happen. Because he's doing that to us. He's not doing it to his teammates. He's not doing it to pump up his teammates. He's disrespecting us. As long as he does it, we'll be there too.