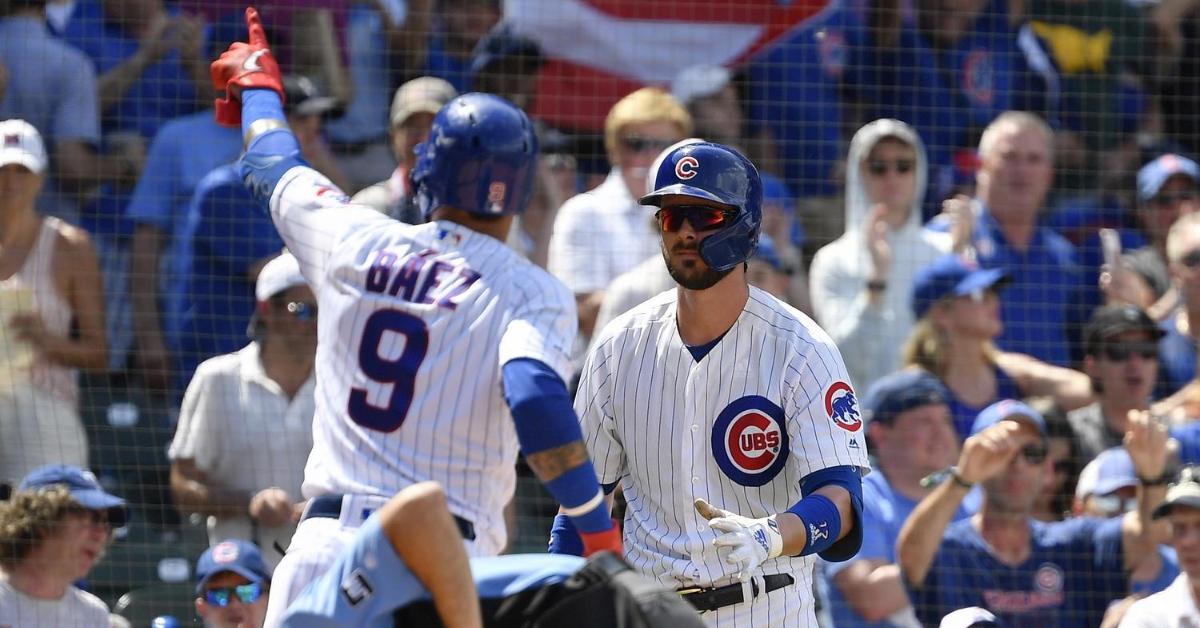 | | |
| --- | --- |
| MLB Spring Training start dates announced including Cubs | |
---
| | | |
| --- | --- | --- |
| Wednesday, February 10, 2021, 9:52 AM | | |
It's almost baseball time!
MLB announced the start of workouts for 2021 Spring Training, and the Cubs will have their pitchers and catchers report on Feb. 17, and their full squad will start up on Feb. 22.
On Monday, Jed Hoyer told reporters that at least 20 Cubs players were already in camp getting a headstart on the 2021 season, which bodes well for the organization.
Regarding Spring Training attendance, 25 percent of capacity will be able to watch the Cubs play at Sloan Park.
This morning's sunrise over Sloan Park, Mesa, AZ. One week to pitchers and catchers! #Arizona #CactusLeague #baseball @Cubs pic.twitter.com/3rBs4JpFh9

— Tom Fergus (@TomFergusFox10) February 10, 2021
Check out the complete list of dates for all 30 clubs: (Pitchers and catchers; Full squad)
AMERICAN LEAGUE
Orioles -- Wed., Feb. 17; Mon., Feb. 22
Red Sox -- Thurs., Feb. 18; Feb. 22
White Sox -- Feb. 17; Feb. 22
Indians -- Feb. 18; Feb. 22
Tigers -- Feb. 17; Feb. 22
Astros -- Feb. 18; Feb. 22
Royals -- Feb. 17; Feb. 22
Angels -- Feb. 17; Feb. 22
Twins -- Fri., Feb. 19; Tues., Feb. 23
Yankees -- Feb. 17; Feb. 22
Athletics -- Feb. 17; Feb. 22
Mariners -- Feb. 18; Feb. 23
Rays -- Feb. 18; Feb. 23
Rangers -- Feb. 17; Feb. 22
Blue Jays -- Feb. 18; Feb. 22
NATIONAL LEAGUE
D-backs -- Wed., Feb. 17; Mon., Feb. 22
Braves -- Thurs., Feb. 18; Tues., Feb. 23
Cubs -- Feb. 17; Feb. 22
Reds -- Feb. 18; Feb. 22
Rockies -- Feb. 18; Feb. 23
Dodgers -- Feb. 18; Feb. 23
Marlins -- Feb. 18; Feb. 23
Brewers -- Feb. 18; Feb. 23
Mets -- Fri., Feb. 19; Feb. 22
Phillies -- Feb. 17; Feb. 22
Pirates -- Feb. 17; Feb. 22
Cardinals -- Feb. 17; Feb. 22
Padres -- Feb. 17; Feb. 22
Giants -- Feb. 17; Feb. 22
Nationals -- Feb. 18; Feb. 23