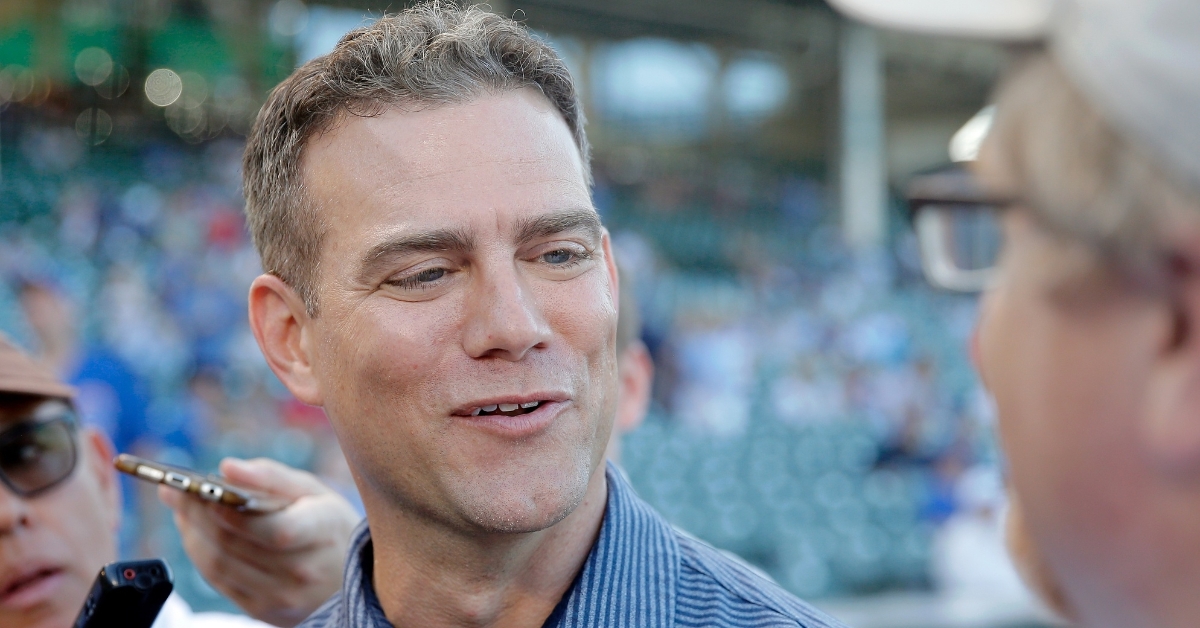 | | |
| --- | --- |
| Theo Epstein on his future with Cubs | |
---
The Chicago Cubs' season abruptly ended after a two-game wild card sweep by the hands of the Miami Marlins last week.
There will be changes that occur from the players and possibly within the organization.
Cubs President of Operations Theo Epstein held his end of season press conference and on Monday was asked by the media about his future as his contract is up after the 2021 season.
"My expectation is that I'll be here," Epstein said about the 2021 season. "And my expectation is also that I'm going to do whatever is best for the Cubs every day. That means being thoughtful about a transition, whenever that may come. But I'm focused on the 2021 Cubs and how to position ourselves for long-term success."
Epstein has long believed that most jobs should have a shelf-life of around 10 years so things don't get stale and new ideas can be implemented.
"Look, I've been transparent about my feeling that after a certain period of time, there can be real benefit both for an individual leader and for the organization for change," he said. "I've not backed away (from those ideas). I think I mentioned it my first day as a Cub and again when I signed my second contract. I'm not going to run away from those feelings, but I also am as invested in the Chicago Cubs as our leader in baseball operations today as I was at any point in the last nine years."
"Do you have a sense for what will be next for you?"

Theo Epstein: pic.twitter.com/4ACrrv8if2

— Aldo Soto (@AldoSoto21) October 5, 2020
Theo Epstein says leadership gets together after every season to discuss the future. "As part of that process, I usually meet with Tom one on one." No different this year.

"My expectation is that I'll be here" for final year of his contract. Says his focus is on the 2021 Cubs.

— Jordan Bastian (@MLBastian) October 5, 2020
Don't have to read between the lines too much when it comes to Theo Epstein: He will be back for the final year of his contract and then most likely move on. Been trending that way for a while so no surprises to his comments today. He reinforced that idea just now

— Jesse Rogers (@JesseRogersESPN) October 5, 2020
No exit interviews for Cubs this week. Staff/players told to head home, see family, take time to process this season. Theo says the typical exit process will be pushed back about a week.

Theo lauded the work of the coaching staff, but recognizes areas where the team fell short.

— Jordan Bastian (@MLBastian) October 5, 2020