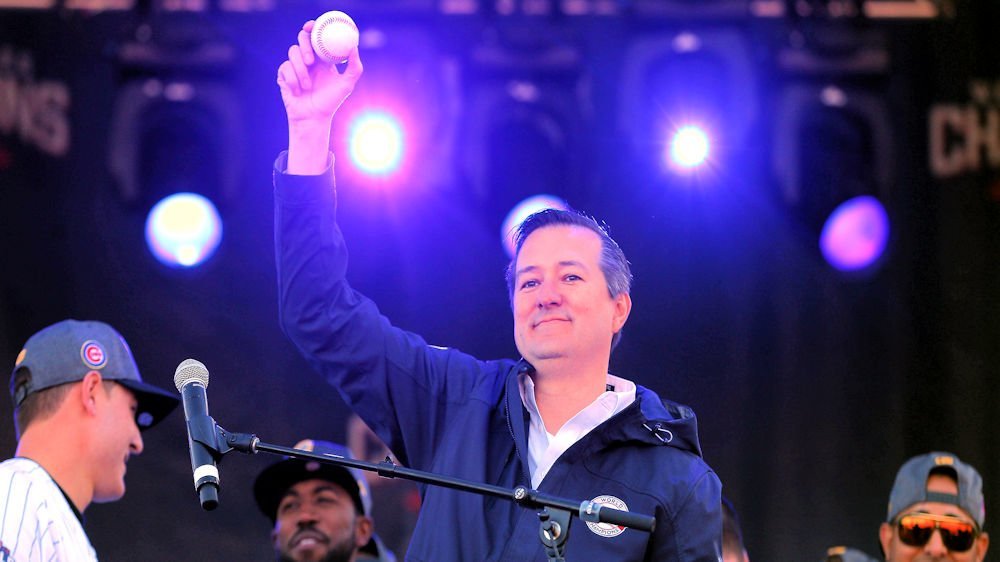 | | |
| --- | --- |
| Tom Ricketts discusses Cubs financial situation | |
---
| | | |
| --- | --- | --- |
| Thursday, January 17, 2019, 10:50 AM | | |
Cubs owner Tom Rickets was interviewed on the Mully & Haugh Show on Thursday morning and talked about team's financial situation as they have been fairly quiet this offseason with regards to making any impactful roster moves.
"We have the highest baseball budget we've ever had this year," Ricketts said. "Maybe it doesn't feel like it to people because we didn't go out and sign a giant free agent.
"People say, 'You're only the third-biggest spender in baseball? That's outrageous.' It's kind of crazy. The fact is I don't think people fully understand. We work very hard to drive revenue to the team. And when we drive revenue to the team, it ends up in the baseball budget. But we also have, we have all of our own stadium expenses. We're one of the few teams in baseball that has to cover all our own costs. We have about $20 million or $30 million a year, depending on the year, in local taxes that no one else has. We have to pay a huge amount of money -- people don't realize when you raise revenue at the club, you pay about 40 percent of that to the house, to the league to share with other teams."
Ricketts also shared that the Yu Darvish and Tyler Chatwood signings from last season are obviously handicapping them some this offseason.
"When you make any free-agent signing -- not to pick on Darvish -- but any of them, you know you can't spend that dollar twice, and you have to budget that into the future," Ricketts said. "So that's going to limit what you can do the following year. One of the things this year that we knew going into this offseason was that we weren't going to have as much flexibility as years past. We didn't have big contracts coming off. We didn't have a lot more cash coming in. And then on top of that ... as players kind of get into their arbitration years, I think people forget that the Bryants and Baezs and Kyle Hendricks, they all have these built-in raises. So you have to manage your player budget."