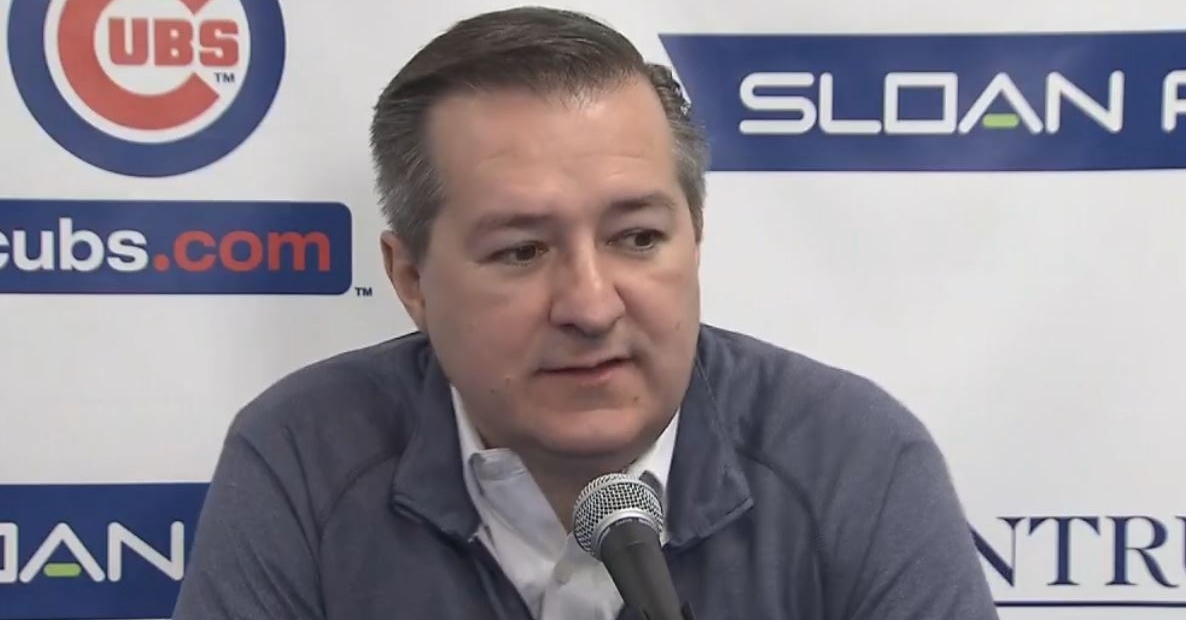 | | |
| --- | --- |
| Tom Ricketts sends letter to Cubs season ticket holders | |
---
| | | |
| --- | --- | --- |
| Monday, August 2, 2021, 2:13 PM | | |
The Cubs core is gone after a dramatic-filled trade deadline that saw stars Anthony Rizzo, Javy Baez and Kris Bryant on new teams.
Cubs chairman Tom Ricketts sent out an email explaining the roster moves to his Cubs season ticket holders on Monday evening.
Here is the entire email:
The past week has been extremely hard for everyone, especially our team and our fans. It's impossible to properly prepare for parting with players who personify what it means to be a Cub. While we believe the decisions we took were right for our organization, they were nonetheless difficult to make.
For nearly a decade, we've had the job of watching Anthony Rizzo, Javy Baez and Kris Bryant set franchise records, win countless awards and become World Series champions and amazing ambassadors for our franchise and city. Theier individual and collective contributions to our organization cannot be overstated. They are forever etched in Cubs history and the heart of our fans.
Keeping our core together as long as we did help create one of the most successful eras of Cubs baseball. It wasn't without a price, as we traded several promising prospects from 2016-2020 in our quest to win another World Series. Over the past few weeks, it became clear it was time to make decisions focused on our future not our past; however, we do not regret pouring everything we had into keeping this championship window open as long as possible.
As David Ross said, the greatest legacy of Anthony, Javy and Kris is they were part of a team that raised expectations. Cubs fans are no longer content with merely making the playoffs. As we reset our team, please know we share your higher expectations. With five postseason appearances in the last six years, including reaching the NLCS three times and our historic World Series championship, sustainable on-field success is the new standard.
We're focused on replenishing our farm system and reloading our roster to build our next great Cubs team. The recent addition of several young, high-ceiling players, a highly effective player development system and additional financial resources underpin our position of strength.
Your support is critical to our success, and I want to thank you for your incredible loyalty now and through the years. During a season without fans due to COVID-19, you remain committed to our team, and you helped bring life and magic back to the Friendly Confines this year. You were extremely patient as we worked to build a championship roster and restore Wrigley Field. You believed in our plan to win and trusted us to deliver on our commitment to play championship baseball in the greatest ballpark in America. We did, and I assure you, we will do it again soon.
We understand it might take a little time to process these changes and we integrate new players into our already talented roster. If the past tells us anything, watching a remarkable team come together is extremely exciting and rewarding, especially when everyone is aligned on the goal of winning the World Series. Highly anticipated call-ups. Wrigley Field debuts. Immediate big-league impact. It's all part of what makes our game so special. We're grateful for the chance to share in that joy and journey together again.