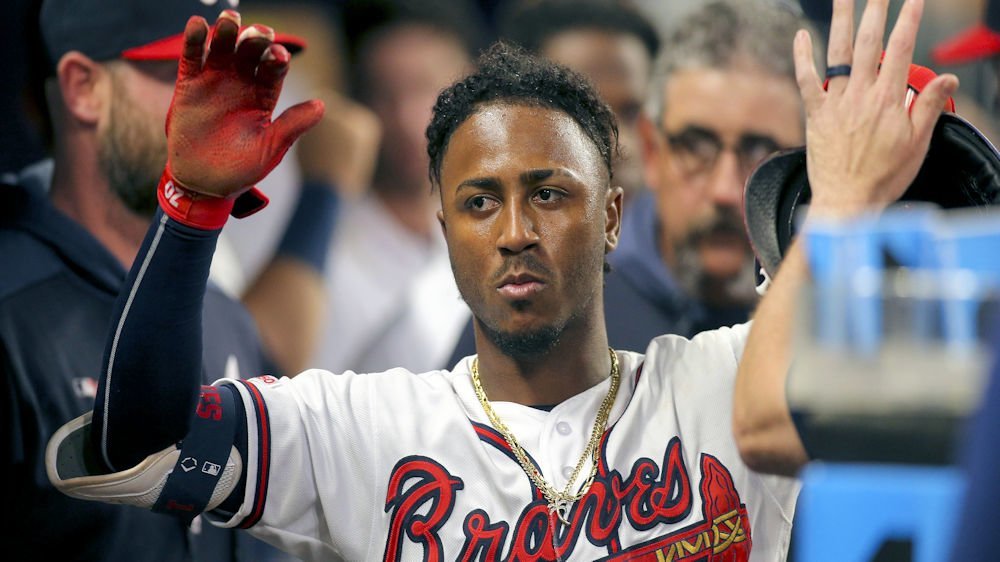 | | |
| --- | --- |
| WATCH: Reds announcer with improper comments about Ozzie Albies | |
---
| | | |
| --- | --- | --- |
| Wednesday, April 24, 2019, 9:02 PM | | |
The Reds are in the basement of the National League Central and it appears that their announcing is also subpar this season.
Braves standout Ozzie Albies signed a long-term extension for $35 million recently and it was criticized because he probably could have made more money.
Reds announcer Chris Welsh in the following video believes that Albies might not know really elementary math like the difference between 35 and 85 and that might have been a factor.
"He came from a very poor background," Welsh said. "He's from Curaçao..and if somebody offered you $35M, I mean he might not know the difference between $35M and $85M."
Hopefully, the announcer misspoke or the quotes were taken out of context. Regardless, he surely will apologize to Albies once he realizes what he said on television.
#Reds announcer with some pretty inappropriate comments regarding #Braves Ozzie Albies.

"He came from a very poor background. He's from Curaçao..and if somebody offered you $35M, I mean he might not know the difference between $35M and $85M." pic.twitter.com/47dkstwkya

— Steve Frederick (@_SteveFrederick) April 25, 2019
To the Fox Sports Ohio analyst who thinks Ozzie Albies doesn't understand the difference between $35M and $85M, these are the languages he speaks:

English
Spanish
Dutch
Papiamentu

He probably understands it better than you do, buddy.

— Matt Chrietzberg (@BravesMattC) April 25, 2019