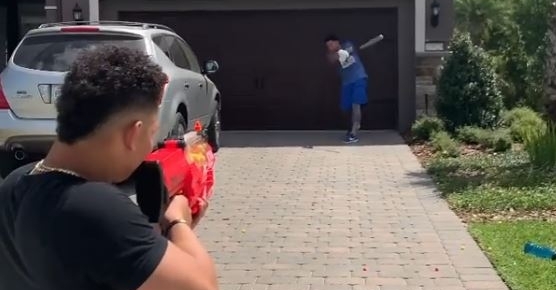 | | |
| --- | --- |
| WATCH: Willson Contreras and brother with hilarious baseball practice at home | |
---
Willson Contreras is one of the most beloved members of the Chicago Cubs.
Contreras takes his craft seriously even during as he is away from baseball as he has been practicing his swings at home with his brother Williams shooting balls at him in front of their home.
"My brother and I just figure out how to stay ready for 2020," Contreras tweeted.
Those balls are flying pretty fast, so this is pretty impressive that Contreras can nail them out of the air. I guess whatever works as the brothers are trying to stay positive during this unprecedented time with no baseball.
My brother and I just figure out how to stay ready for 2020 ??????#CORONAQUARENTINE pic.twitter.com/FCoS4Lvuxz

— Willson Contreras (@WContreras40) March 20, 2020