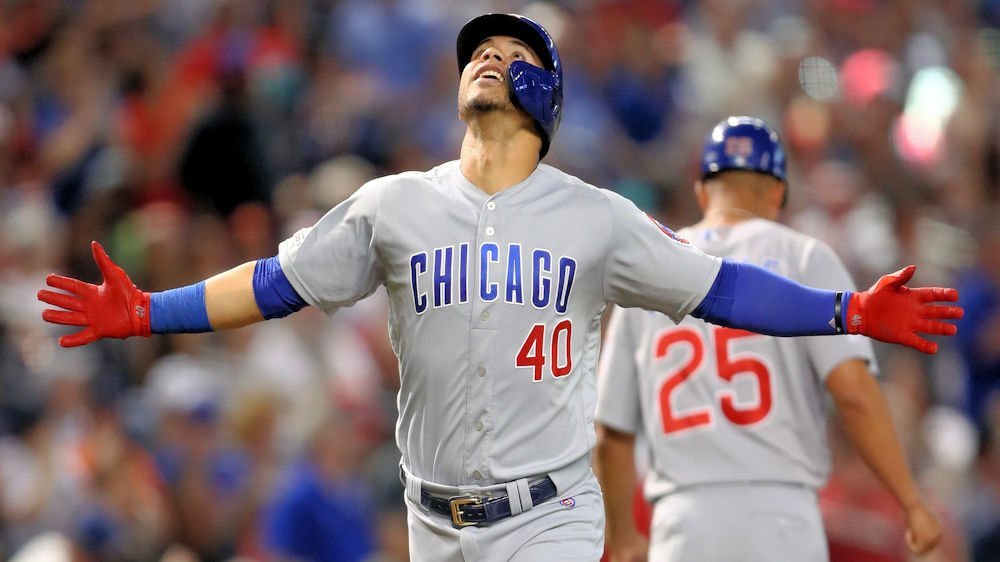 | | |
| --- | --- |
| Cubs News: Willson Contreras on trade rumors during offseason | |
---
Willson Contreras is arguably one of the top catchers in baseball.
Despite his talents, the Cubs were reportedly open to listening to offers from all their players, including the fiery Contreras.
It's the nature of the business, and the star catcher understood.
"The rumors didn't bother me," Contreras told the media Saturday. "It's the other way. Those rumors make me proud because of where I come from, everything that I've done to be where I'm at. I wasn't bothered at all. I went through it relaxed because if I got traded, I know that I'm ready to play anywhere and everywhere."
Contreras is not trying to worry about his future regarding extensions with the ballclub but is certainly open to it.
"I have no idea if I'm in there or not," Contreras said. "Obviously, I'm willing to listen to whatever they have. But my main focus is on this year, on the team, trying to have a great year for all of us. I'm just not thinking about it. If they come to me and want to talk about it, I'm open to it."
The 28-year-old will earn $6.65 million this season and remain under team control for the 2022 season.
Contreras hit .243 with seven homers and 26 RBIs last season.