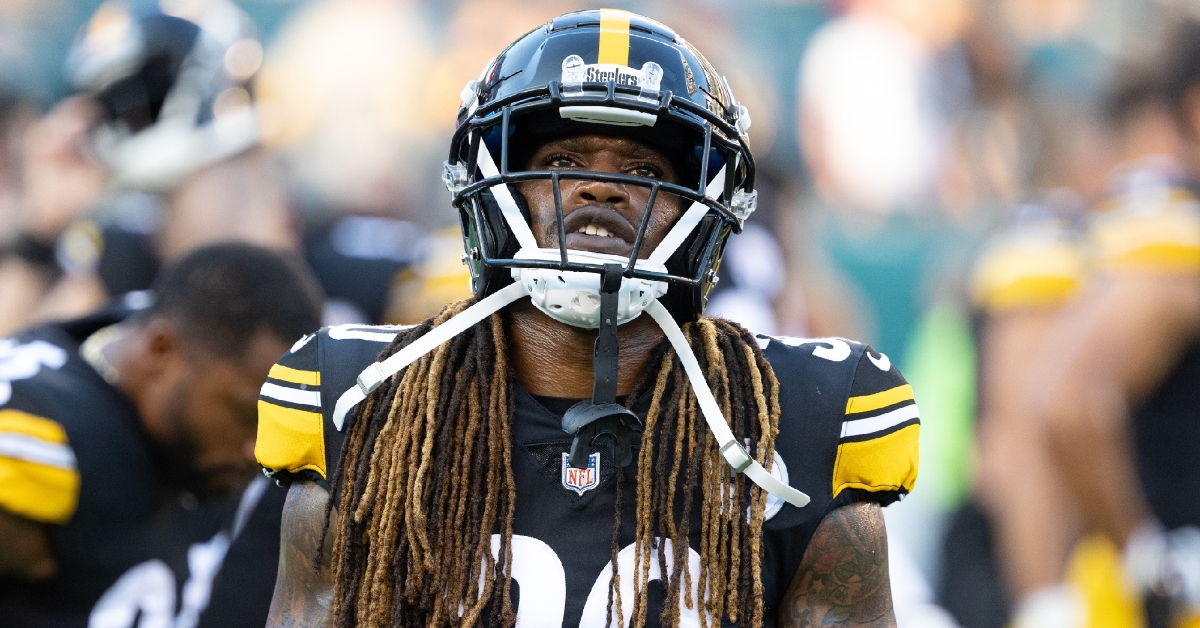 | | |
| --- | --- |
| Bears host a trio of defensive backs for tryout | |
---
There wasn't a ton to like when it came to watching the Bears on Sunday night, as they left fans upset more than anything. Outside of getting Justin Fields in for a couple of plays which led to his first NFL touchdown, it was more of the same regarding the offense as Matt Nagy and that group continue to underachieve.
However, the defensive side of the ball was the most disappointing unit on the field, primarily the secondary. After parting ways with Kyle Fuller in the offseason and electing not to retain Desmond Trufant after the preseason, the Bears secondary was a significant question mark heading into this season. Question mark or not, I don't think anyone expected them to look as bad as they did on Sunday.
Not only did Matthew Stafford torch Chicago all game long, but it was the way he was doing that stood out. Add in Eddie Jackson looking completely lost on defense, and fans are already calling for Sean Desai's head even though this mess isn't all his fault. The Bears built a Super Bowl-caliber defense four years ago only to come up short in the playoffs.
After watching Stafford torch the Bears for a 156.1 passer rating and completing nearly 77% of his passes for over 12 yards per attempt, Chicago needs to address this issue soon as things will only get tougher after week 3.
The defense has not only regressed each season but continues to get older, which is not a good mix for anyone. Knowing that this team needs help, especially in the secondary, Chicago continues to work out defensive backs with a trio of them showing their stuff on Tuesday.
While two names won't wow fans, the third name is a must sign should his workout look good for the Bears coaching staff.
LAFAYETTE PITTS
The first of the three players we will discuss is Lafayette Pitts. The 28-year-old six-year journeyman went undrafted in 2016 after playing his college ball for the University of Pittsburgh. At 5-11 195 pounds, Pitts isn't the biggest when it comes to corners, but makes up for it in pure speed in which has been clocked at 4.46 in the 40.
Not only did he sign with the Dolphins, but he has also seen time with Jacksonville in 2017, Buffalo in 2017-18, and then again in 2020, along with the Colts in 2019. Pitts was also with the Pittsburgh Steelers earlier this summer before being released yet again. A big reason for Pitts searching for work again is that he is more of a special team's player than a defender.
At this juncture, he has played 447 snaps on special teams as opposed to just 83 on defense. Despite a great showing from special teams in week one, it was a sore spot during the preseason, so maybe the Bears wanted to bring in an experienced defender who can also play special teams. Pitts has recorded 21 tackles as a pro and hasn't done much throughout his career yet.
KEVON SEYMOUR
Also entering his sixth season in the NFL is 27-year-old Kevon Seymour. Drafted in the sixth round out of USC by the Buffalo Bills in 2016, Seymour has also bounced around spending time with the Bills, Eagles, and Panthers as a pro. Although he has yet to record an interception in his 46 games played, Seymour has a lot more experience than Pitts on Defense while also offering some great special teams experience.
As a pro, Seymour has logged a total of 46 tackles while also recording seven pass deflections. That shows that although not on the field a ton, Seymour knows what to do when the ball is in his vicinity. Granted, these are not names that will get fans excited, and you can see that the Bears are not happy with the play of the secondary and are going to do what they need to do to shake things up.
Looking at the QB's and receivers the Bears secondary will be facing this season, this is an area that needs to get addressed. The sooner you can address that area, the better this team will be as the season progresses.
DJ HAYDEN
Perhaps the biggest name on this list is 31-year-old D.J. Hayden, who would be a huge get for this Bears defense. Despite not playing an entire season since 2017, Hayden was a former first-round pick by the then Oakland Raiders and played at a pro bowl level for several years. Upon his Raiders tenure coming to an end, Hayden spent one year with Detroit before playing the last three years in Jacksonville.
Even if Hayden hasn't played an entire season since 2017, he did play in 15 games in 2019 and was off to a great start in 2020. That was until a hamstring injury slowed him down and ended his season. For the Bears to even consider looking at him leads you to believe his hamstring is good to go, and now the Bears want to see what he has left.
Throughout his career, Hayden has played in 91 games, 41 of which were starts. That is more appearances than Jaylon Johnson, Kindle Vildor, and Duke Shelley combined to put that into perspective. When you look at how young those guys are, Hayden would be the veteran in the DB, so maybe his veteran presence would be greatly needed.
Hayden has never lived up to his first-round billing despite putting together some solid seasons. Across his career so far, Hayden has logged 328 tackles to go with 4.5 sacks and four forced fumbles. What stands out the most is his coverage ability, where he has broken up 46 passes, picking off four to go with one defensive score.
In other words, Hayden is a much better option than anyone the Bears have outside of maybe Johnson. If Trufant is indeed on the Bears practice squad, Chicago would be wise to bring him up and sign Hayden in the process. This is a secondary that needs help, and Chicago needs to help them out.

Upgrade Your Account
Unlock premium boards and exclusive features (e.g. ad-free) by upgrading your account today.
Upgrade Now