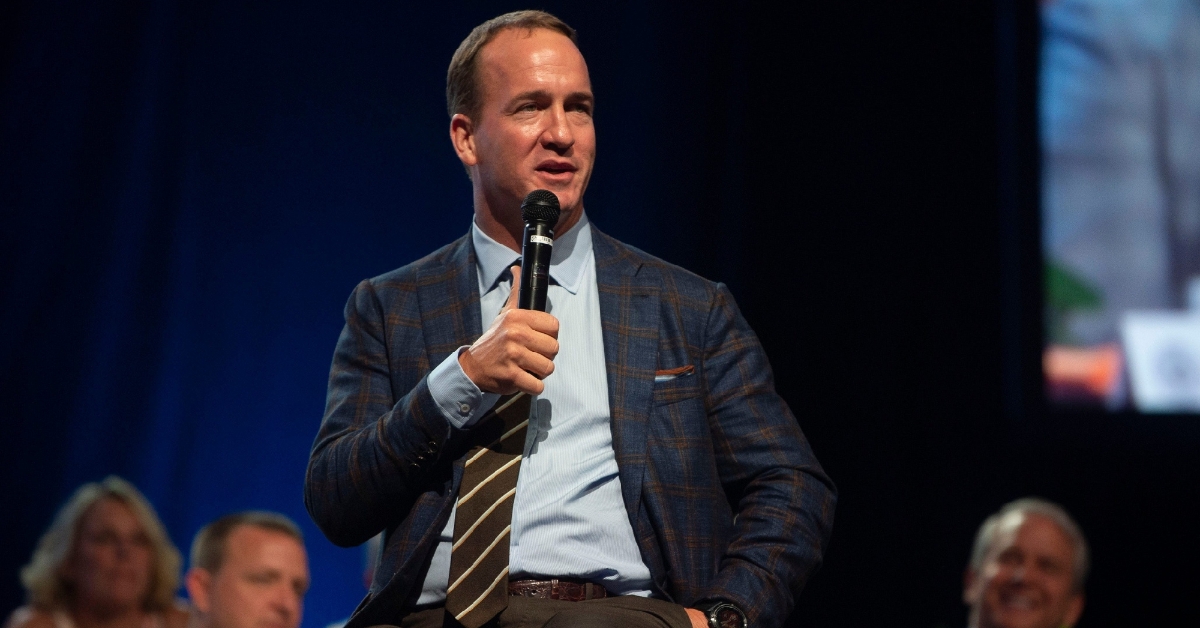 | | |
| --- | --- |
| Cubs News: Several options to replace Ted Phillips after 2022 season | |
---
| | | |
| --- | --- | --- |
| Wednesday, September 7, 2022, 9:36 AM | | |
By now, most Chicago Bears fans worldwide have heard the news. In case you missed it, current Bears President and CEO Ted Phillips has announced he will retire following the end of the 2022 season. This is a massive sigh of relief for some Bears fans, as they will blame him for many of the moves they made over the years.
Granted, Phillips has done a lot of good with the team since he took over, but in the last 23 years, not much can be said about his job. Sure, he got them to one Superbowl and another NFC title game, but neither of those resulted in wins. Apart from that, the Bears have been mediocre at best and have sniffed the playoffs only a handful of times.
Now that word has gotten out that Phillips is indeed done following the end of the 2022 season, fans can look to the future and what is to come. Chicago is a historic franchise that will come in great demand when it comes time to find the next president.
Here are a few options, as many more should surface later:
Peyton Manning
Now, here is a name that many probably didn't expect to see, but Peyton Manning is a real possibility to garner a look at the next team president. Widely regarded as one of the best QBs to play the game, Manning has a fantastic football mind and has put that to great use since his playing days ended.
However, that mind has only gone to work as an NFL announcer on Monday night football with his brother Eli, but Peyton has gone on record saying he would like to run a football team someday. While this is possible with the Bears, Denver would be the best fit for him, considering his history with that organization. Either way, it is fun to talk about and certainly worth discussing.
Cliff Stein
One option the Bears may consider is Cliff Stein. Not only has Stein been with the Bears organization since 2002, but he has a reputation of being a contracts guru, which is something the Bears can use to their advantage. Not only has he worked with contracts, but Stein has worked with the salary cap much of his tenure in Chicago, which is a huge advantage going forward.
With a lot of money coming off the books, the Bears will be in a position to make a ton of moves next year. Why not bring in a guy who knows how to get contracts done while staying under the salary cap threshold?
Chris Shea
Should the Bears want to go outside the organization, they may look to Kansas City again as Chicago has started a long-lasting rivalry. What began with Matt Nagy being appointed as head coach in 2018 has now trickled to Ryan Poles as the new GM, with the possibility of more to follow. Shea could be the next guy from Kansas City to land in Chicago, as he already has a previous working experience with Poles.
Shea is currently the Vice President of Football Operations in Kansas City, as that organization has done a phenomenal job maintaining talent over the last seven seasons. Shea plays a considerable role in that, but he may now be looking to take on an even more prominent role elsewhere. That big promotion could be the Bears, next president, as he and Poles have shown the ability to work very well together.
Shea has an interesting background. He is an attorney who has extensive knowledge and experience within the NFL. He has held various roles with the Jets, Dolphins, Eagles, and Cowboys before joining the Chiefs. He even worked within the NFL League front office. Throughout his career, Shea has worked in legal, managed salary caps, and even helped oversee scouting. With his connection to Poles, it seems like he'd be the perfect fit and transition from Ted Phillips to a new President and CEO.
We have saved the best for last, or should I say the most off-the-wall scenarios, as Mark Cuban and Theo Epstein could generate some buzz for the position. Let's start with Cuban for a minute. The Multi-Billionaire owner of the Dallas Mavericks has made a name for himself as one of the most outspoken owners on the planet.
He is also well-known for his role on Shark Tank and knows a thing or two about handling money. Why would someone like him be linked to the Bears? For starters, Cuban was very close to purchasing a team in Chicago before as he tried to buy the Cubs before the Ricketts family could get to it. Apart from that, he has built the Mavericks organization from the ground up, led them to multiple NBA finals, and turned them into consistent contenders in the Western Conference.
Cuban knows what it takes to not only build a winner, but to sustain a winning environment, and that would be refreshing to see if you are a Bears fan. I don't expect him to get an interview, but why not talk about it?
Last, but not least, you have to consider Epstein for the position, and his last name speaks for itself. The current MLB Front Office representative is a hero in Chicago and Boston, helping the Red Sox and Cubs end their prolonged championship droughts in under a decade.
Epstein is the epitome of someone looking for a challenge as he often tries to take on the most extreme challenges. If a challenge is what he is searching for, why not throw your name into the hat to become the Bears next president and see what happens? The worst they can say is no, but should they? Yes, he has a chance to prove to everyone that he is the best GM/President in modern sports history.