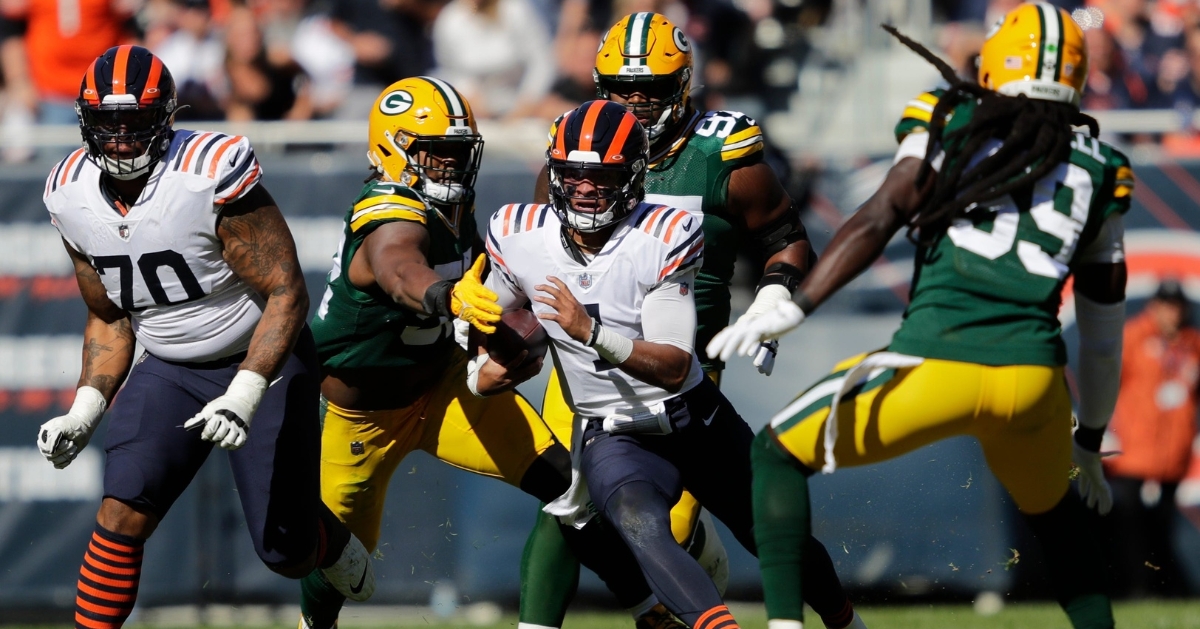 | | |
| --- | --- |
| Vegas odds for Bears-Packers | |
---
| | | |
| --- | --- | --- |
| Saturday, December 3, 2022, 7:37 PM | | |
The Chicago Bears and the Green Bay Packers have a rich history of playing each other. However, the Bears certainly have not been on the winning end of this rivalry in a while. In fact, the last time the Bears beat the Packers was back in December of 2018.
Part of what has contributed to this rivalry is that at least one of these teams is usually in playoff contention when they face each other. That is not the case this year as the Packers sit with a 4-8 record while the Bears are 3-9 coming into this Sunday's game (12 p.m./FOX). Still, the Packers are 3.5-point favorites right now to win. This is actually slightly bigger odds for the Bears to surmount as they were originally 2.5-point underdogs.
According to DraftKings, the Bears only have a 38% chance of winning. A safer bet might be the point spread. Right now, the point spread for the game is over/under 45 and the Bears have gone over the total points line in their past six games. But, they have a tendency to go under against division rivals as they have done that in seven of their last eight games against division opponents. Still, with Fields back at quarterback and the Packers poor rushing defense, the Bears will surely be able to put up points. It seems much more likely that they will go over rather than under against the Packers.
In regards to individual players, running back AJ Dillon, David Montgomery, and Aaron Jones have the best odds of scoring a touchdown at some point during the game, according to DraftKings. Oddly enough, Justin Fields has the odds against him to score a touchdown. Given his rushing ability, I would say it's probably more likely for him to score a rushing touchdown than a passing touchdown. But if you want to go against the odds, this seems like a simple bet to make; if you bet $10, you can get $20 if Fields scores.