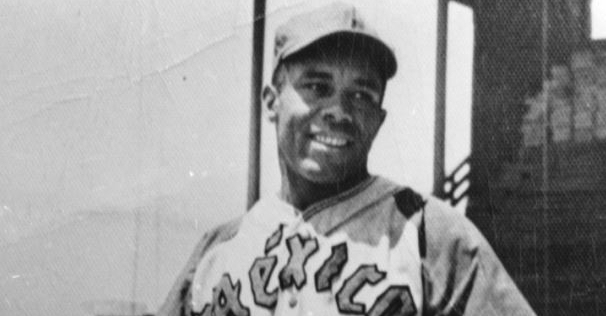 | | |
| --- | --- |
| All-Time Greats: Negro League's Ray Dandridge | |
---
While most of our Honoring Negro League Greats series has focused on outfielders thus far, today, we reach an infielder in Ray Dandridge. The former third baseman didn't last long in the Negro Leagues, playing seven seasons for the Newark Eagles and one season for the Detroit Stars, but that is not where he gained fame.
His fame came from Azules De Veracruz of the Mexican Winter League, but he put up substantial numbers once arriving on the Negro league Circuit. He may have only had 932 at-bats with 4 homers and 150 RBI's, but his 300 hits and 322 career average turned heads as he landed in the Baseball hall of fame in 1987. While his numbers don't jump out at you as impressive, Dandridge was a great player.
Like a lot of Negro League greats, Dandridge never had the chance to play in the majors, but his imprint on the history of baseball is undeniable. Some even refer to him as the best 3B to never make the majors, which is certainly saying something. Dandridge began his professional career at 19 years in the Negro Leagues and played baseball until age 41. He finished up his career in the Independent league.
While the brunt of his Negro league journey was with the Newark Eagles, Dandridge saw time with the Detroit Stars while also spending tons of time in the Mexican league. Dandridge also spent time in the Giants minor league organization but never had the opportunity to get the call to the show. As fans, we will never know what he could have done had he gotten the call, but his legend will live on forever.
When we talk about the premier defensive third basemen to ever play the game, names like Brooks Robinson, Nolan Arenado, and Mike Schmidt come to mind. Dandridge falls into that same category as he was quickly the best third baseman in the history of the Negro Leagues, if not in the history of baseball. He wasn't the most orthodox fielder out there, but that didn't matter as very few balls got past him in the field.
If you get a chance to get to Cooperstown and look at his plaque, it will read, "Flashy but a smooth third baseman. Defensively a brilliant fielder with a powerful arm." Those are not as common in the game today, so to know he was that type of player is refreshing.
Hall of Famer Monte Irvin, a teammate with Dandridge while with Newark, has said, "Dandridge was a born third baseman but could easily play short or second if asked to."
A big reason why his teammate felt that he could play anywhere on the infield was his quick reflexes and hands. Many people think he not only had the softest hands in baseball but the surest also.
A lousy year for Dandridge would consist of him making four errors all season. Fast forward to now, and you barely have anyone making less than five per year. Another thing he did better than anyone was making the bare hand play look routine to get people out at first better than anyone. It was art in motion watching him play.
Irving also went on to say, "Dandridge didn't get a chance to play in the majors, but he had major league talent. He was a superstar."
Dandridge always gave credit to the ones before him and felt they made him the player he became. Not only was Dandridge one of the best fielders to ever step foot on a diamond, but he also knew how to handle the bat using impressive bat control to get hits. After learning a new approach at just 19, Dandridge turned into a complete hitter and used all fields equally.
The once pull-happy hitter started to focus on going the other way, and that strategy certainly paid off. Not known as a power hitter, Dandridge was a pure hitter posting a .315 career Negro League average. Those hitting numbers were even better in Mexico as he became one of the best players in the Mexican winter league across his eight years.
Perhaps Dandridge's most disappointing thing isn't even his fault as MLB doesn't keep stats from his time in Mexico. However, although unofficial, some stats can be found, including his 1943 season. In that year, Dandridge led the league in not only hitting (.370), but his 90 RBIs also led the league. Five years later, in 1948, he led the league once again in hitting with a .369 average.
Dandridge certainly proved his great hitting was no fluke as he immediately started to produce in the Giants minor league system. From 1949-52, he hit .310 or better in each of those seasons, including a .311 average in 1950 when he won League MVP. Before that, Dandridge earned rookie of the year in 1949.
His production in the Giants system was undoubtedly worthy of a call-up, but he never made it past Triple-A. As tough as that was for Dandridge, he had a chance to play with and mentor Willie Mays in 1951, and the two became friends from that season on. After being elected to the MLB Hall of Fame in 1987, Dandridge was elected to the Mexican Baseball Hall of fame in 1989 as one of the few Negro League players to be a Hall of Famer in two different countries.
Dandridge had the following to say about being elected to the MLB Hall of Fame.
"I always wanted to say I came out of the cornfields and got to the Major Leagues. That was my biggest thought. Now I can say I came out of the cornfields and got to the Hall of Fame."