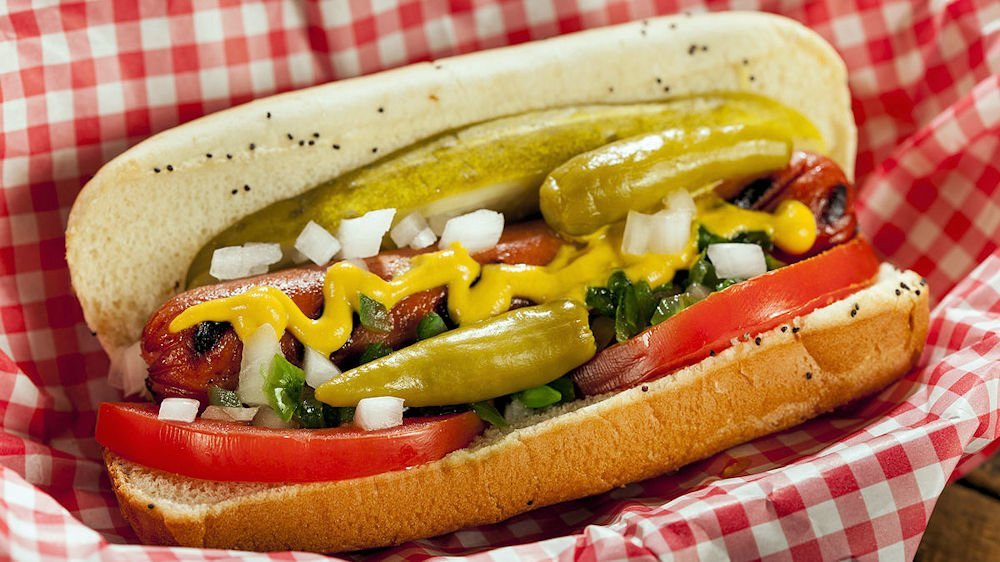 | | |
| --- | --- |
| Are Chicago style hot dogs the best? | |
---
| | | |
| --- | --- | --- |
| Monday, November 5, 2018, 4:58 PM | | |
Because our editor is sadistic, he decided it would be fun to list our favorite hot dogs, beefs, and pizza in the Chicago area so that we could share with you our preferences. The fact that none of us live there anymore and all this is doing is making us want to get on a plane and stuff carbs for three days is a sick thing to make someone do.
Chicago Style Hot Dogs
Dan's take: Breaking news. There is no other hot dog. They are Vienna Beef dogs with natural casing, and they are cooked/soaked in hot water that has not been changed for 86 years. That's what gives them their unique flavor. Of course, they are unhealthy! So what. Also, and this is critical, you never, ever, put ketchup on them. Ever.
There are 943 local hot dog stands in the Chicago area, and they all are good. For those coming in from out of town, if people are standing there, order a dog and try it. Or go to Portillo's. They are always good, and they are all over town. My local favorite is Photo's. They also have great fries.
Ken's take: When you're hungry in a hurry in Chicago, nothing beats a Chicago Style hot dog in my opinion. Pure Vienna Beef hot dogs on a steamed, poppy seed bun, with onions, mustard, sport peppers, neon relish, celery salt, and a dill pickle spear. Some are going to argue that they need ketchup- but don't listen to them, these things have been working ketchup-free for 125 years.
First invented by European immigrants at the 1893 Chicago World's Fair, these dogs have become a staple for me any time I can find one. Living in Missouri has my access limited, but you can find one on about any corner in Chicago. If you don't live in Chicago, Vienna beef will ship their dogs, neon relish and peppers; they aren't cheap, but oh, are they worth it!
Tony's take: I guess I have to be the odd man out because I enjoy my hot dogs relatively simple and in large quantity. I don't need any poppy seed bun, pickles, peppers, or any relish on my hot dog. Just give me some chili on my dog with mustard and onions and I'm good to go. Ketchup is optional. If you wanna spice things up, add hot sauce for a next-level kick. Of course, serve your hot dogs with french fries, onion rings, or tater tots.