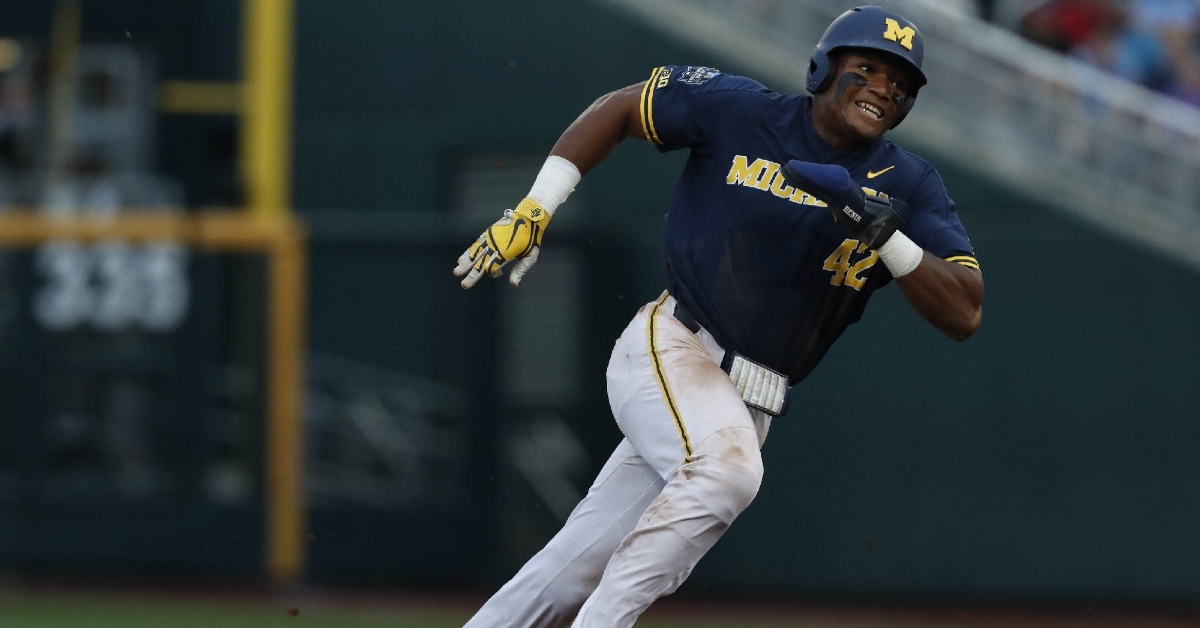 | | |
| --- | --- |
| Breakdown: Cubs 2020 Top 30 Prospects Part 3 | |
---
Part three of the Cubs Prospect series lands us inside the top 20 as we make our way to the cream of the crop. For this installment, be ready for pitching as all put one prospect is a pitcher. Some of the names on this list may not be familiar to most, but they are names to watch, especially this year. With most of these prospects scheduled to arrive in 2022 or 23, this will be a massive year for their development.
Here is part three:
20. Richard Gallardo (RHP): One thing fans notice when they look at the Cubs top prospect list would be the number of pitchers on the list. Not just that, but the number of young pitchers that could benefit this team long term. Gallardo is one of those names as he just turned 19 this past September.
Signed as an international free agent in 2018, Gallardo was viewed as the best pitcher in that class and was signed for one million.
Cubs adding a pair of Top 50 international prospects, Rafael Morel and Jose Lopez, from the Dominican Republic. They've also agreed to sign the No. 1 Venezuelan pitcher, Richard Gallardo. https://t.co/YaXTsiQ1Mr pic.twitter.com/gGmwrrU0Td

— Ben Badler (@BenBadler) July 2, 2018
Not only was he advanced for his age, but he made it to short-season Eugene in 2019 at age 17. Chicago limited to 34 innings that season, but from what the organization saw during that time, Gallardo has some skill.
Given how young he is, expect his fastball to continue to get better, but it sits in the 89-93 range now. There have been times when it has touched 95 MPH, but for the most part, he lives in the low 90s. Not only could his fastball add more velocity, scouts have been impressed with his curveball as he controls that pitch better than not only most teenagers but better than most pitchers in the system. This has the potential to be a plus pitch. Gallardo is in the early stages of a changeup, but that is far from polished.
19. Jordan Nwogu (OF) I am not surprised to see the Cubs 2020 third-round pick on this list, but I am a bit surprised to see him this high. The former multi-sport athlete who chose baseball over football, Nwogu, has yet to make his pro debut and will most likely start in rookie ball next season with a shot at Myrtle Beach.
Not only is he one of the more physical players from this past draft class, but Nwogu significantly improved from his freshman season to become the best offensive player for Michigan. Despite his unorthodox swing in the box that will need adjusting, Nwogu has incredible strength that allows him to generate high exit velocities.
Jordan Nwogu training at Blue Lion Fitness ????

@jg500087 @Cubs @MLB pic.twitter.com/tz2QSNfEWD

— Ethan Wagner (@_EthanWagner_) December 18, 2020
His impressive hand-eye coordination mixed with elite bat speed make up for his unorthodox swing. It will be interesting to see the type of player he turns out to be.
18. Michael McAvene (RHP): One of my favorite pitchers in the Cubs system is that of former Louisville star and 2019 third-round pick Michael McAvene. Once a top 10 prospect, McAvene has fallen down the list a little bit, but that doesn't mean he is bad. McAvene was the top pitcher of the 2016 Louisville recruiting class but had Tommy John surgery the spring of his freshman year.
Viewed as a starter, McAvene hasn't started a game since 2017 and became the Cardinals closer in 2019, which is where he made the biggest impression.
Michael McAvene, 95mph Fastball...and pitching with emotion. ?? pic.twitter.com/2CbIMP0g6M

— Rob Friedman (@PitchingNinja) June 19, 2019
While the Cubs have been using him as a starter with Eugene, I still see him as a future closer in the waiting, especially when you look at his stuff. Typically, McAvene operated with a 93-96 MPH fastball that had some nice run to it. Since moving to the closer role, that fastball has consistently reached 99 MPH with the same run.
The pitch that separates McAvene from the rest of the pitchers in the Cubs system is his lights out breaking ball. Not only is that a plus pitch already, but he throws it with excellent command and high velocity. It has a slider's velocity but breaks like a curveball to get lots of ugly swings. Both his fastball and breaking ball are plus pitches already, which is why I think the Cubs should focus on making him a closer.
For him to become a starter long-term, he will need to develop a third pitch. The primary focus for him right now is to develop a changeup that is seldom used at all. Should that pitch come into form, then yes, McAvene could be a solid starter. Regardless, the Cubs have flexibility with this arm.
17. Chris Clarke (RHP) The Cubs 2019 draft class was loaded with talent, and fourth-round selection Chris Clarke was one of those talents. After taking McAvene in round three, the Cubs doubled up on pitching by going with Clarke in round four, who eventually landed in Eugene himself. Another Tommy John product, Clarke, is similar to McAvene, where the Cubs are trying to figure where they fit long term.
Clarke returned from Tommy John and was getting knocked around his first two seasons in college. He then moved to the bullpen full time in 2019 and posted a 1.03 ERA. The Cubs stuck with that plan and eased him into pro ball with short starts, but they had visions of becoming a legitimate starter.
While his fastball is a respectable 92-94 MPH, his curveball ranks the best in the system and equally effective against both righties and lefties. It has a powerful downward break and keeps hitters guessing. His fastball generates tons of ground balls but has topped 96 at times. The harder he throws, the more ground balls he induces.
Given his ability to throw an effective curve, the 6-7 Clarke can spin the baseball as good as anyone with his ¾ delivery. His slider is starting to become a reliable third pitch while he is now working on a changeup. Clarke will be someone to watch this season as he could leap into the top 10 by season's end.
16. Yovanny Cruz (RHP) Myrtle Beach could be the best team in the Cubs system next year as they will be loaded with pitching talent. 2016 International signee Yovanny Cruz will be another hard-throwing righty added to that mix. The Cubs are very lucky to have Cruz after overspending in 2015, international period, but none the less, Cruz is here.
Since joining the Cubs, Cruz has been hampered by lingering tendinitis issues, which has left him in short-season ball for three seasons. That is a concern going forward, but the talent is there. Not only is the talent there, but Cruz has one of the more electric arms in the system and is waiting to stay healthy and break out.
Best Cubs prospect most have never heard of?

Yovanny Cruz.

Kind of an old-school sinker-slider, tall-and-fall righty that broke out at age 18 in AZL last summer.

Lucky for us he got one start in Eugene (5 4 0 0 0 5), so here's video of the K pitches from that start. pic.twitter.com/JYOIv8GCCu

— Cubs Prospects - Bryan Smith (@cubprospects) January 29, 2019
It all starts with the heater that averages 94-96 but tops out at 99 MPH with relative ease. Not only does that fastball come with high velocity, but some sink also, which in return induces weak contact and tons of misses. Cruz shows an excellent feel to spin the ball, so there is the potential for a plus slider in there. His changeup could be a quality third pitch and is above average at this point.
What Cruz does better than most is generate high velocity and quality stuff without much effort. Not only does he repeat his delivery, but it is clean a fluid. Although he is years away from Wrigley at this point, Cruz does have the makeup to be a No. 3 or No. 4 starter.