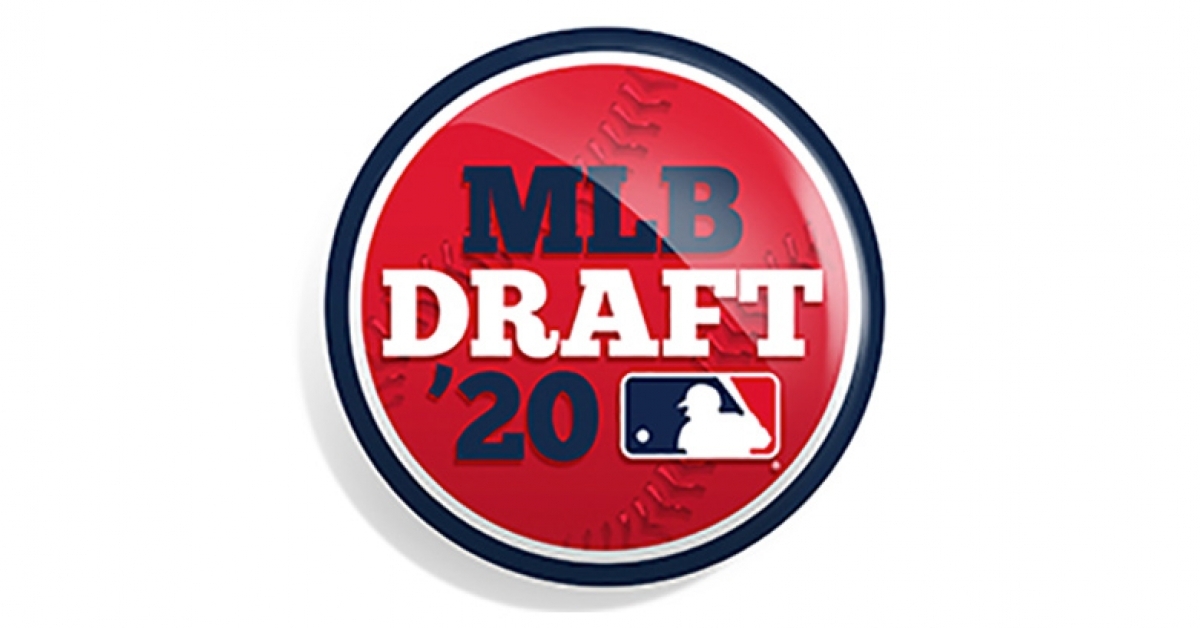 | | |
| --- | --- |
| Commentary: Don't blink, or you may miss this year's MLB Draft | |
---
| | | |
| --- | --- | --- |
| Saturday, May 9, 2020, 12:40 PM | | |
For those who enjoy watching or listening to MLB's June Amateur Draft, you won't need to set aside near as much time this year for the festivities (ironically, this almost fits right in with Rob Manfred's pace of play mantra…). Instead of having to wait until the end to hear that the Orioles drafted Jonny No-Name from the University of Podunk, this year's draft should be over faster than usual.
As MLB and the MLBPA continue to bicker back and forth about everything under the sun, the 2020 June Amateur Draft has become the latest casualty. The COVID-19 pandemic just about caused the draft to be canceled this year, but somewhere along the line, the two sides decided that the show must go on. Scouting rules were tweaked to include social distancing, limiting scouting efforts to video and video chat, and there was never any question that the draft would be shortened – but shortened to just five rounds?
There remains a significant divide within the team side on the draft. A majority of front offices were pushing for a longer draft, recognizing the value reaped even in later rounds can be immense. Pushback to keep the draft as short as possible from some owners was strong.

— Jeff Passan (@JeffPassan) May 8, 2020
As MLB and the players union continued to exchange demands and counteroffers about how the draft would be conducted, the commissioner of MLB once again made a unilateral decision, shortening the draft to just five rounds. Just like everything else these days, that decision was favored by the owners, as fewer rounds mean less players, hence less paid out in signing bonuses.
Wild, but true: Multiple scouts, execs and agents believe we'll see many players signing a) with their hometown/favorite teams and b) in package deals with their friends.

One scouting director: "If we draft a kid in the 4th round, do we have a better shot at signing his buddy?" https://t.co/VFh2pBmTzu

— Chris Cotillo (@ChrisCotillo) May 8, 2020
With signing bonus caps limited to $20k in the later rounds, owners can now consider the draft to be like shopping at Sam's Club, as they may find themselves in a position to go bulk shopping for cheap. Just to clarify – by "later rounds" MLB means anyone not selected in the first five rounds. If you're not a person who generally watched the June Draft, late-round picks quite often receive far greater than twenty-grand as a signing bonus.
For team owners, the draft is always kind of a crapshoot. Quite often, top picks can wash out – either due to injury or an inability to be able to cut it at levels higher than NCAA. Once that signing bonus is agreed upon between the team and prospect, it's a done deal – and that means whether or not the draftee ever makes it to the big leagues.
While top draft picks sometimes serve as nothing but money pits for the owners, lower round picks may end up being stars. Take Brandon Kintzler, for example. Kintzler was a 40th-round draft pick – twice. Yes, twice. He was drafted in the 40th round one year but never came to contractual terms with the team that drafted him. The following year, Kintzler was redrafted in the 40th round, that time reaching a deal worth signing.
Players who aren't signed may choose to play in leagues like the Atlantic League. The pay isn't nearly as good as what they'd be paid if drafted, but there is a slight advantage: Any team can sign those players, as they aren't under contract with an affiliated Major League club. This is the same upside I see with MLB's plan for contracting the minors.
Under part of MLB's proposed plan for contraction, players who end up playing for MiLB teams that end up losing their MLB affiliates may, in some cases, ultimately stand a better chance of being signed to an MLB deal. In the current atmosphere, once a team drafts a player, he's their property – just ask Kris Bryant, who just went through his ordeal with service time manipulation. For those who play for unaffiliated teams – as is the case with all of the Atlantic League – payers aren't obligated to just one team, but rather form a sort of labor pool that leaves them available to the highest bidder. Yes, there's uncertainty, but there's also no promise that a first-round draft pick would ever set foot on the grass at Wrigley Field.
With the revisions to this year's June Amateur Draft, many prospective players are opting out, choosing to stay in college another year to keep themselves eligible for next year's draft. In other cases, players are signing off on their dreams to play professional baseball, while still others are choosing to attend Junior colleges.
In talking to scouts in preparation for a five round draft I heard some concerns. Notably unless they come from money a player signing for $20K or less will likely need to work full-time in offseason. Won't be able to train in offseason same as a player receiving even $100k.

— JJ Cooper (@jjcoop36) May 8, 2020
Agent Jeff Berry on cutting the draft to five rounds (via https://t.co/X4AqXDNJw3) pic.twitter.com/QYLjjYTng1

— Mike Axisa (@mikeaxisa) May 9, 2020