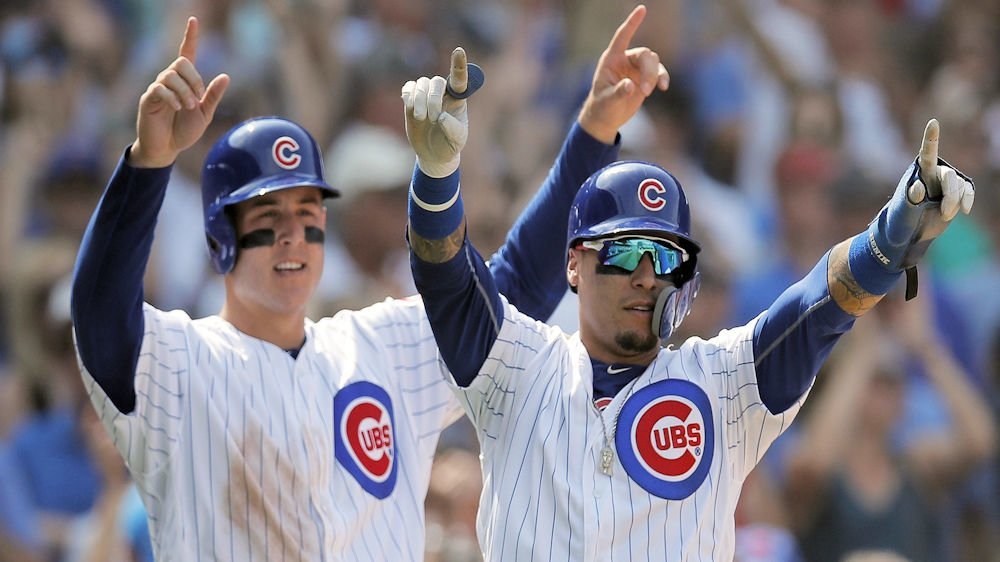 | | |
| --- | --- |
| Commentary: MLB does a terrible job making games accessible, marketing their stars | |
---
| | | |
| --- | --- | --- |
| Saturday, March 6, 2021, 8:34 AM | | |
One of the most common misconceptions that occur is that baseball is boring.
Football has overtaken baseball as the National Pastime. Many believe that is because, over the years, baseball has become a harder-to-watch game with less action — a boring game. The numbers partially back that up because, over the last 20 years, baseball has seen an uptick in strikeouts, home runs, and walks (the three true outcomes) and a major decrease in balls-in-play, meaning a decrease in action.
Baseball has tried to combat this by deadening the baseball to increase balls in play and decrease home runs. In addition to that, baseball has implemented limits on mound visits, the time between pitches, the time between innings, and the time to decide to challenge a play. The MLB has even made a rule on the number of batters a pitcher must face to limit pitching changes and speed up games.
But these changes might shave off a minute or two of a game here and there — not enough to make much of a noticeable difference or reverse the trend that has lead to a downfall in young baseball fans and a decrease in ratings and attendance nationwide.
But the reason baseball has struggled to capture more fans in this generation is not a watchability issue but rather an issue of marketability.
It's not that fans can't watch baseball because it's boring; fans literally can't watch.
Baseball is the only major sport that plays more than 100 games in a season. In fact, a regular-season features 162 games — or 162 chances to watch your home team or favorite team or favorite players. The issue with baseball is that the power to broadcast their teams is in each team and each market.
Some teams have their own networks — think of the LA Dodgers, the New York Yankees, or the Chicago Cubs and their brand new Marquee Network. The issue with these networks is that the team — whose only goal is to make money — controls the deals in place with service providers, and watching these teams can get very expensive.
Then there are the teams in small markets that have their games broadcast on channels and networks that are not very well known.
And unlike the NFL — who has at least three primetime games per week and shuffles who gets to play in primetime throughout the season — the MLB has just one (ESPN's Sunday Night Baseball) and has been very bad at allowing each team to be showcased on ESPN.
ESPN released the Sunday Night baseball schedule for 2021 late last year, and just 10 teams are slated to play (Chicago White Sox, Chicago Cubs, Atlanta Braves, Philadelphia Phillies, Los Angeles Dodgers, Los Angeles Angels, San Diego Padres, Boston Red Sox, New York Yankees, and New York Mets).
Oh, well, then maybe the MLB has its Network and streaming service in place to make watching favorite players easier, right? Wrong. MLB Network is an add-on feature of multiple streaming services and blackout games to people in the market of any team in the game.
In the era where streaming services are taking over many of the young generations' TVs — including opting not to have cable and selecting services like Netflix or Hulu — many people opt to buy MLB's streaming service MLB.TV. Except for people in Illinois or Iowa and select parts of Missouri, the Cubs, Cardinals, and White Sox are off-limits. The MLB makes it so difficult to watch favorite teams and players.
Imagine being from Des Moines, Iowa, and buying MLB.TV to see the Cubs. Not only can you not watch the Cubs, but you also can't watch the up-and-coming White Sox, Nolan Arenado and the St. Louis Cardinals, the up-start Royals, Christian Yelich, and the Brewers, or the Minnesota Twins and their loaded lineup.
Not only does the MLB do a terrible job of making their games accessible, but they also do not market their stars effectively. Mike Trout is the best player the league has seen in more than a decade — and not nearly enough people know who he is. Javier Baez, Fernando Tatis, Ronald Acuna Jr., Mookie Betts, Francisco Lindor, Nolan Arenado, Aaron Judge, Pete Alonso, Cody Bellinger, and Christian Yelich join Trout as some of the league's best players or biggest faces — but they are not nearly as marketable as the faces of the NFL or NBA like Lebron James, Stephen Curry, Tom Brady or Patrick Mahomes.
This is why the MLB has struggled to capture the young generation of fans and compete with its peers. The MLB has hired multiple people to try and brainstorm rules to increase the pace of play — but what they should do is make the sport and the stars that play it easier to watch, appreciate and fall in love with.