| | |
| --- | --- |
| Commentary: No new Hall of Famers, the right choice? | |
---
| | | |
| --- | --- | --- |
| Friday, February 19, 2021, 8:07 AM | | |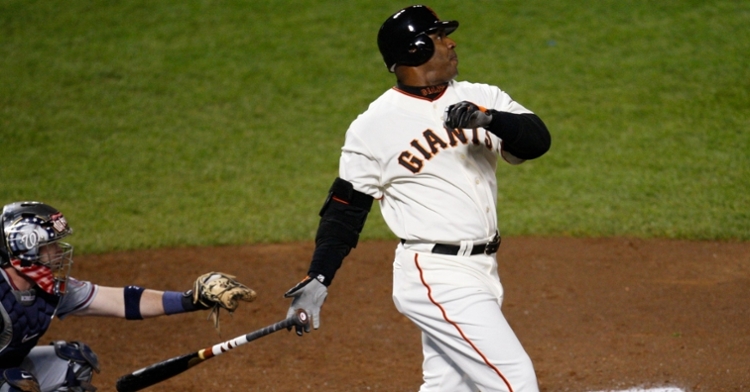 The baseball Hall of Fame is one of the highest individual honors any baseball player could ever achieve. There is a reason that getting elected to the prestigious club is considered baseball immortality, it is where the legends reside.
According to SpotsRec: "Each Hall of Fame candidate must have been retired for at least five seasons and have played at least ten seasons in major league baseball. Inductees are selected by careful examination of their qualifications, including their playing record, character, and integrity. Each inductee must receive 75 percent of the vote to be a successful candidate. A separate Veteran's Committee selects candidates who retired at least 21 years ago."
The baseball writers of America voted this year, and no player reached the 75% threshold to enter the Hall of Fame — there will be no Hall of Famers in the class of 2021.
There are multiple players still on the brink of making it to Cooperstown — some of which undoubtedly would if their reputations hadn't been tainted by their involvement in performance-enhancing drugs or with domestic incidents.
Here's how the results came in:
PLAYER VOTES PERCENTAGE
Curt Schilling 285 71.1%
Barry Bonds 248 61.8%
Roger Clemens 247 61.6%
Scott Rolen 212 52.9%
Omar Vizquel 197 49.1%
Billy Wagner 186 46.4%
Todd Helton 180 44.9%
Gary Sheffield 163 40.6%
Andruw Jones 136 33%
Jeff Kent 130 32.4%
Manny Ramirez 113 28.2%
Sammy Sosa 68 17.0%
Andy Pettite 55 13.7%
Mark Buehrle 44 11.0%
Torii Hunter 38 9.5%
Bobby Abreu 35 8.7%
Tim Hudson 21 5.2%
The players who received less than 5% of the vote are not on this list, nor will they be on the ballot next year. The closest to making the hall was Curt Schilling, with Bonds and Clemens close behind.
If you look at numbers, there are many reasons that Schilling, Bonds, and Clemens should be Hall of Famers — but they do not quite check off the boxes of character and/or integrity.
Bonds and Clemens were known users of Performance Enhancing Drugs in their careers. Although they have seen their cases grow over time, they are still nearly 15% away from making the Hall of Fame, due especially to their disrespect to the game of baseball by cheating.
This is also the same reason Sammy Sosa, Mark McGwire, and Manny Ramirez have struggled to garnish votes. It is an issue that may plague Alex Rodriguez and David Ortiz on next year's ballot. Some may wonder why if they all cheated, some people vote for Bonds and Clemens and not a player like Sosa — but the argument many writers stick to is the idea that Bonds and Clemens were on track to be Hall of Famers before they used steroids. In contrast, steroids aided a player like Sosa or McGwire to make their Hall of Fame cases.
On the other hand, Schilling and Omar Vizquel represent borderline Hall of Fame careers — but it appears unlikely that they get into the Hall of Fame due to their off-the-field actions.
Omar Vizquel has been the subject of recent domestic violence cases, and Schilling has been put on blast for controversial comments he has made.
For some players, it was decisions that impact their integrity on the field. For others, it has been actions that tarnish their character off the field. If judged simply off of baseball ability — all of these players with curious cases would likely get in.
In general, we have seen older voters look past the off-field issues and still vote for Schilling and Vizquel, the same way we have seen younger voters be able to look past steroids and vote for Bonds and Clemens. But the bottom line is none of them will be getting in this year.
The MLB may have some decisions to make.
Maybe the MLB needs to modify its requirements. Who is a baseball writer to judge the character of another baseball player anyway? Or maybe baseball immortality should include being a good person off the field and one that acts with integrity on it? Maybe the MLB should add a steroid wing to the Hall of Fame — to honor the great players like Bonds, Sosa, Clemens, McGwire, Ramirez, and Rodriguez (AND MORE) who may have cheated, but did help to revive baseball?
If I was voting, I would not argue with not electing anybody to the Hall of Fame this year. I especially would've felt it insulting to elect the home run king who cheated — Bonds — the same week the real home run king — Hank Aaron — passed away.
As it stands right now, the 2021 Hall of Fame class will be empty — we'll check back in next year.