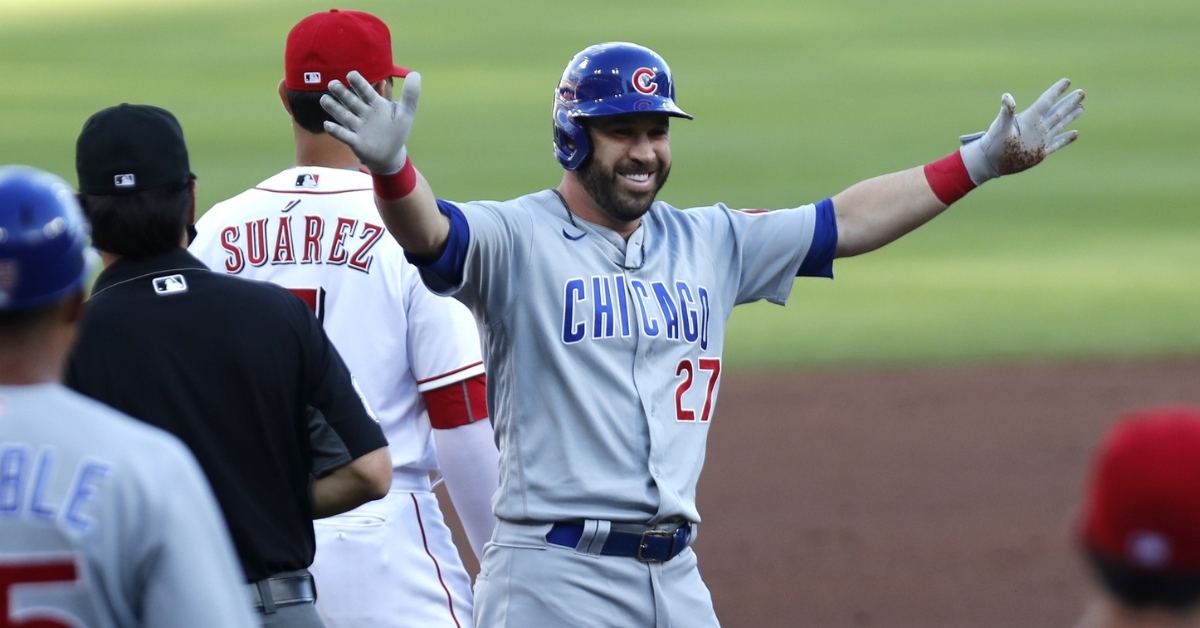 | | |
| --- | --- |
| Could a Jason Kipnis reunion be on the table for Cubs? | |
---
As the miserable 2020 year is over and the calendar has now turned to 2021, let's hope for better things ahead. For the Cubs, it is not just a new year, but what looks to be a new beginning for this franchise as new team president Jed Hoyer has already started a massive roster turnover.
Fans may have thought non-tendering Kyle Schwarber was perhaps the most significant move that would be made. However, a much bigger move was soon to follow when Yu Darvish and Victor Caratini were dealt to San Diego in exchange for Zach Davies and four prospects. That leaves fans wondering what is next for this team as they continue to go through a dramatic makeover.
Looking back on the Darvish deal and you will see lots of mixed reviews on the trade. On the one hand, it made sense why the Cubs did the deal as they probably felt they were not going to contend this season for a World Series, so why not sell high on Darvish.
On the other hand, did the deal make sense?
The Cubs were already down three starters from last season's team, but losing Darvish means they will now be down four starters. They did acquire Davies in the Darvish trade, but can Davies be trusted to deliver Darvish's level over his past 30 starts knowing that Hendricks and Mills are the only starters returning from the 2020 rotation.
Looking a bit more into the Padres trade, I think fans are more upset about the return than anything. Prospects are one thing, but it would have been nice to receive at least one big-league ready position player to fill at least one of the Cubs holes. The one name that repeatedly came up was that of utility man Jake Cronenworth who could fill a void in left and at second base.
Not only did the Cubs not acquire Cronenworth, but it appears the teams never really discussed his name, which is a bit puzzling to me. Jed Hoyer has said he plans to field a competitive team this season and be a player in free agency. He also said that the team doesn't plan to spend too much, so something has to give.
If the Cubs aspire to be a competitive team this season, they need to add pieces from outside the organization, meaning trades or free agency. Hoyer may not want to spend a lot because of the Ricketts, but he does need to spend something. With holes in left field, and overall infield depth, especially at second base, Hoyer knows this team's needs, and he needs to act on those needs sooner rather than later.
Perhaps, the Cubs have other ideas in mind instead of adding Cronenworth. One idea that the Cubs could be considering is bringing back hometown veteran Jason Kipnis for a second season in Chicago. Kipnis was signed as a minor league free agent last offseason and was invited to spring training. When the news broke that the Cubs would be signing him, I was excited and felt he would fit the Cubs perfectly.
After a strong showing in spring, Kipnis earned an opening day roster spot where he was set to platoon at second base with Nico Hoerner. What started as any every other day or matchup role for Kipnis turned more into the primary second baseman as he took over the starting second base job as the season went on.
Hoerner is still the future at second base, but Kipnis would be a great player to have as a bench or platoon player once again in 2021.
Kipnis may not have knocked the cover off the ball last season, hitting just .237 with three homers and 16 RBIs, but you know what to expect with him. He was one of the team's better hitters out of the gates but cooled off as the season went on like much of this roster did. Kipnis is a former all-star who is not at that level anymore but can still play.
Many fans don't realize that Kipnis' defense is pretty steady at second base. He isn't going to be flashy, but he makes the plays you expect him to make and is as reliable as they come.
Jason Kipnis, Gold Glove first baseman. pic.twitter.com/hc4IY1SxII

— Jordan Bastian (@MLBastian) September 27, 2020
Kipnis may never be the player he was during his time in Cleveland, but he can still bring a lot to the table. He is a left-handed bat who brings a contact first approach to a team desperately needing more contact hitters. He has a veteran presence in the clubhouse that young guys can look up to.
Finally, he would know his role on this team and wouldn't be mad if he was more of a reserve player than a starter.
The Cubs really could have used some major league ready player in the Darvish deal, but what is done is done at this point. Now the Cubs and focus on filling the holes they have left. Kipnis serves one of those holes and would come at a much more reasonable price than most would.