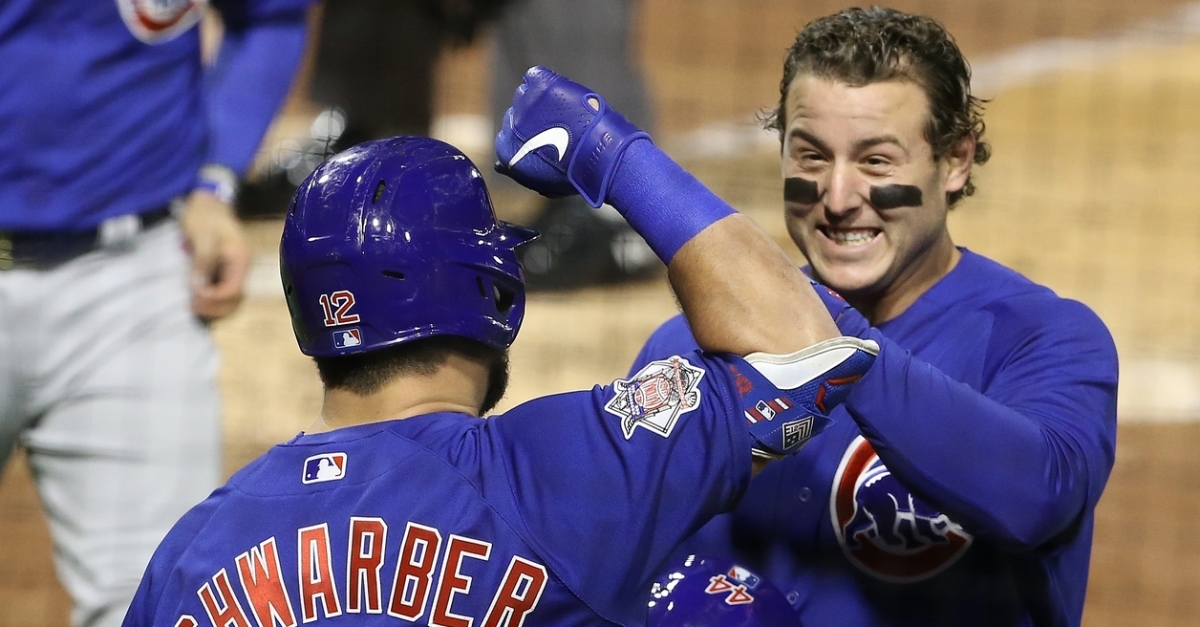 | | |
| --- | --- |
| Cubs Corner: Fan questions about Cubs, 2021 roster, MLB economic landscape, more | |
---
On this edition of the Cubs Corner, presented by Coach's Bar and Grill, Anthony answers questions from fans as the Cubs enter this offseason.
For the fourth season in a row, the Cubs have made disappointing exits in the playoffs — and in most of those years, the offense has been the biggest issue. That trend of course proved to be true this postseason where the Cubs were swept out of the playoffs by the Miami Marlins at Wrigley Field after scoring just one run in 18 innings.
Anthony offers his solution, and how he thinks the roster may be constructed in 2021 and beyond. Anthony also gives his opinion on analytics as well as the launch angle approach to hitting.
As the podcast continues, Anthony talks multiple times about bridging the gap between this good Cubs team, and the next one to follow. With that, he discusses who he believes the Cubs may target to extend, trade, or hold on to out of the core five players.
Another point Anthony makes very clear is that the uncertain economic landscape of the game as a whole will impact roster decisions and organizational decisions from the Cubs and the entire league, so these predictions are even more difficult to make.
That and more on this edition of the Cubs Corner.
As always this episode is available on Soundcloud, Apple Podcasts, and CubsHQ.