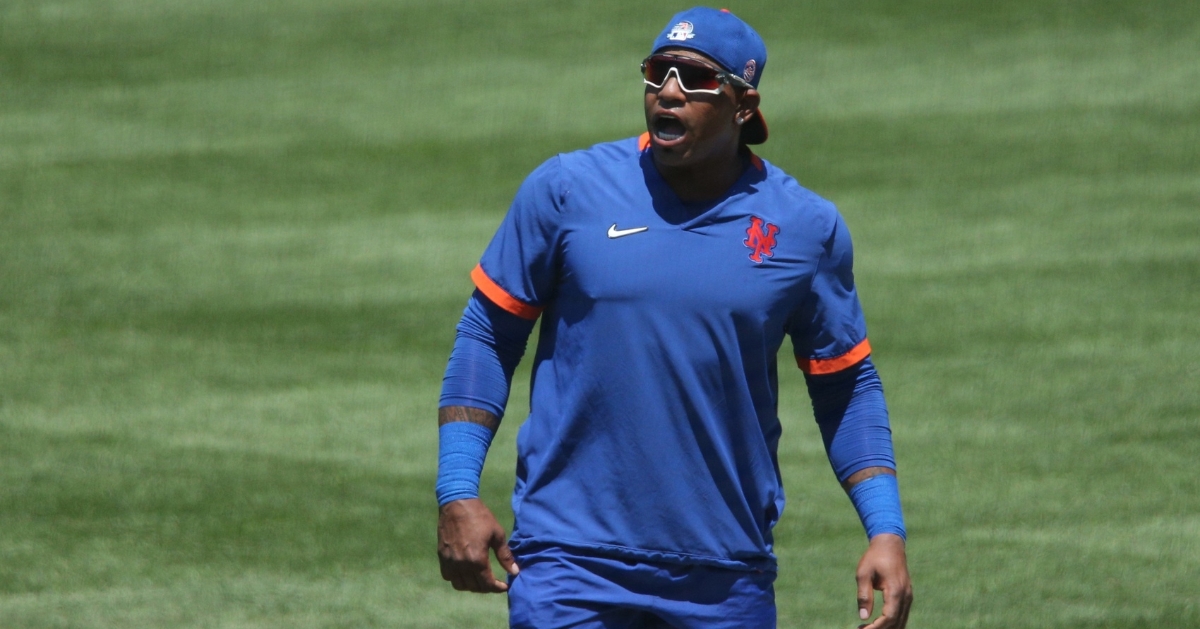 | | |
| --- | --- |
| Cubs among teams that scouted Yoenis Cespedes at FL showcase | |
---
| | | |
| --- | --- | --- |
| Wednesday, March 3, 2021, 10:07 AM | | |
Six years ago, Yoenis Cespedes was arguably the top free agent player on the market. Not only was he a massive star, but he was at his peak and was putting up numbers not seen by many Cuban players before him.
Cespedes had it all, a bit bat that not only could hit for power but contact, a strong, accurate throwing arm, played above-average defense, and wasn't afraid to take walks. In essence, he was precisely the type of star teams wanted to build their rosters around.
From 2014-16, Cespedes logged a slash line of .277/.326/.506 while posting 126 WRC and a +13 WAR rate. He was on pace to become the best Cuban-born major leaguer, and no one would argue that. Then, 2017 came, which is when the downfall began. Not only did he get injured, but the injuries took over his career, limiting him to just 127 games across the next four seasons. With his little brother Yoelqui getting signed as an international free agent, it appears Yoenis isn't ready to hang it up as he seems prepared to make a comeback.
At this stage of his career, there is no telling what Cespedes can even offer a team as his health will be the biggest question. It seems like Cespedes is trying to prove to teams, he is worthy of a prove-it deal as the Cubs were one of seven teams at his showcase on Tuesday. My question is, Why?
The Cubs already have their outfield locked with Joc Pederson, Ian Happ, and Jason Heyward while having a few other guys capable of holding down the backup spots. Not only did Cespedes looked as jacked as ever, but given his past success, if he is healthy, he will be enticing to any team. Even with all the injuries, he still made solid contact and hit the baseball, so the bat was never an issue.
The Cubs have a very thin outfield in terms of depth, so to see them on the list of teams scouting him doesn't surprise me. However, I don't see why
Cespedes is willing to take on a minor league or platoon type of role with the Cubs or anyone for that matter. Cespedes may be better suited as a DH at this stage in his career, and with the NL getting rid of that this season an American League destination makes sense. The Yankees, White Sox, Rays, Tigers, and Blue Jays were all in attendance on Tuesday, so they thought the same way.
Yoenis Cespedes impresses at Fort Pierce workout. ?????? pic.twitter.com/xP9m7Wg6aD

— Héctor Gómez (@hgomez27) March 3, 2021
If you look at his numbers since arriving in the league in 2012, 2013 was the only season in which he had less than a 260 averaging when playing more than 100 games. He was also a guy who averaged roughly 27-28 homers per season to go with around 85 RBI's up until the injuries hit. To say he wasn't productive is an understatement.
Cespedes has also logged a walk rate of nearly 10% and a strikeout rate of 21 % for his career. The strikeouts are primarily inflated due to horrendous performances in 2018 and 2020. As intriguing of fit and player Cespedes is, does this move make sense at all for Chicago, considering how thin they are in the outfield?
If the NL had a DH, I would be totally on board with this signing as you would be adding a big-time bat to the lineup. Without the DH, it makes sense in one way, but would that be enough to entice Cespedes to come to Chicago. Certainly, Cespedes isn't going to require a big-pay day, and from all accounts, it looks like he will get a one-year prove-it deal or even a minor league deal to prove he is healthy.
Let's say the Cubs are in on that thinking and decide to offer him a contract. Would Cespedes even consider it knowing he won't be getting regular at-bats? With his history and current situation, I would like to think Cespedes would take any deal given to him, but he may be looking to sign somewhere with a real opportunity to play.
That won't happen in Chicago unless one of their outfielders is lost with an injury. However, adding Cespedes to be the team's DH when they go to American league parks makes a ton of sense, and when they play National League teams, you would have a big bopper on the bench ready to contribute whenever.
Essentially, the Cubs could use him in a platoon role with both Pederson and Heyward to give those guys days off against left-handed starters. Neither Pederson nor Heyward has the best track record when it comes to hitting lefties. Cespedes certainly doesn't have that problem, and he would be great to have ready to deploy against lefties.
The possibility of having Cespedes join the Cubs is certainly exciting and would immediately make this team better. It is up to the Cubs to sell Chicago to him, especially if his showcase was as good as they say.