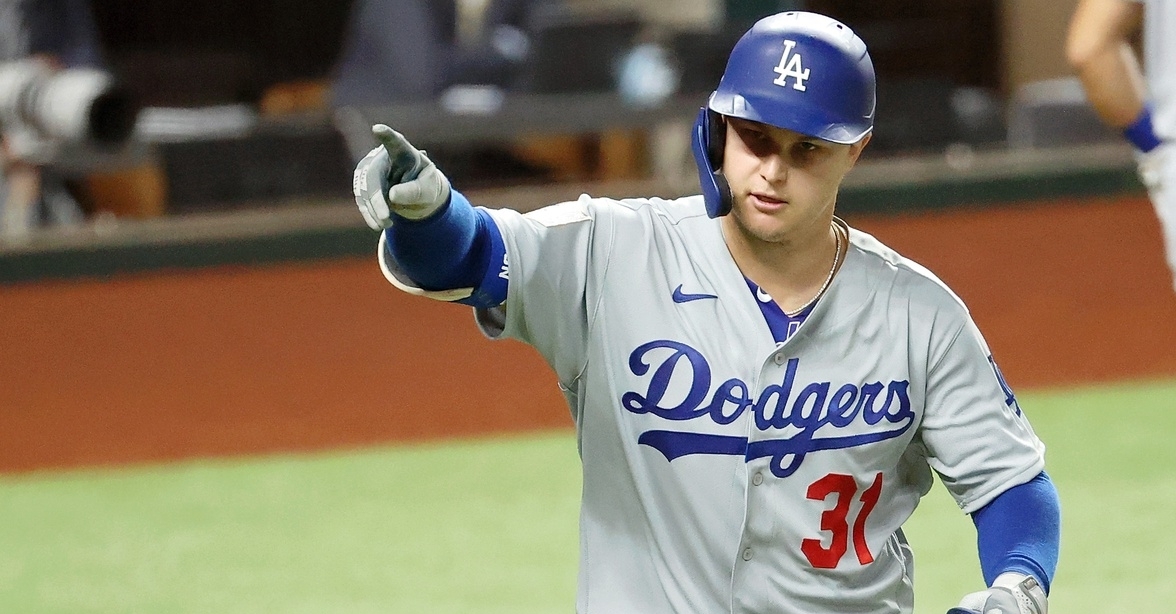 | | |
| --- | --- |
| Cubs should consider free agent Joc Pederson | |
---
| | | |
| --- | --- | --- |
| Tuesday, January 12, 2021, 10:51 AM | | |
Alright, Cubs, enough playing around.
It is time for you to make your move and show you want to be competitive in 2021. This is now the third straight offseason in which the Cubs haven't been as active in Free Agency as fans hoped they would be, and it is hurting this team. As Chicago continues to deal players and release some of the critical pieces to their roster to free up money, they have not done much to replace those holes, leaving fans to question the direction.
While the Southside team has been making the most noise this offseason by signing Lance Lynn and Liam Hendriks to free-agent deals, the Cubs continue to be quiet while figuring out what to do not only this season but next year. Jed Hoyer plans to put a competitive team on the field, but given what fans have seen this offseason, his message doesn't seem to be realistic at this point.
The Cubs are fortunate by playing in the NL Central, which appears to be the worst division in baseball. No one in that division has done much this offseason, and the Cubs realistically could win now with what they have. However, the Cubs could make one or two moves that could put them over the top, and neither of them must break the bank in the process.
If the Cubs want to make their move and prove they are here to compete, one move will revolve around the left-field spot, which is still a problem that needs to be solved. Since releasing Kyle Schwarber, the Cubs are down a left fielder, and a left-handed power-hitting left fielder. If the season started today, speedster Ian Miller would be the front runner for left, but he is a far cry from Schwarber.
One option the Cubs could have that not only fills the left-field need but gives the Cubs a power-hitting left-handed bat in the process is former Dodger LF Joc Pederson, who is still a free agent.
From a cost side of things, Pederson might cost more than Schwarber, so financially, it may be out of their price range. However, with MLB announcing yesterday that they plan to play not only a 162-game season but start spring on time, this could play into the Cubs' favor.
The longer these free agents go without a deal in place, the less they will get when it comes time to sign. Knowing what happened to the season last year, many of these players won't risk sitting out and hoping for the best deal that they could settle on something to play. That is something the Cubs could bank on when it comes to Pederson.
The longer Pederson sits waiting for an offer, the better it is for the Cubs as they could offer him a one-year deal similar to Schwarber. Pederson could very easily refuse that offer, but would he be smart to do that given the financial state of the league.
Pederson is coming off a season where he hit just .190, but he came up clutch when it mattered most. For his career, Pederson is one of the rare breeds that hits better in the postseason than he does in the regular season. Pederson has mustered just a 230-career average for his career and has yet to hit 250 in a season. His 130 homers are a pleasant sign, which includes a career-high 36 in 2019.
Pederson is a much different hitter in the postseason and happens to be one of the best hitters in the clutch. Pederson has put together a solid .272 average in his postseason career for his career, including a ridiculous 382 this past postseason.
He has hit .250 plus in four of his five years in the postseason, including two seasons where he hit north of .300. When you look at the Cubs lineup and the overall struggles they have had in the postseason, Pederson would be a great addition to this time, especially when it comes to the postseason.
Fans will have mixed feelings on a Pederson signing given what his career batting average is and his high strikeout rate. However, his power can't be denied, and with Schwarber no longer in the picture, they need left-handed hitters. Not only that, but they need left-handed power hitters as Anthony Rizzo is the lone true lefty in this lineup capable of hitting 30 homers. Ian Happ does get more swings from the left side, but he isn't a natural lefty.
If both the Cubs and Pederson can settle on a deal somewhere in the 10 million per year range, it would be foolish not to bring him in to replace the departed Schwarber. It would give the Cubs stability while molding Brennan Davis to succeed him in left.