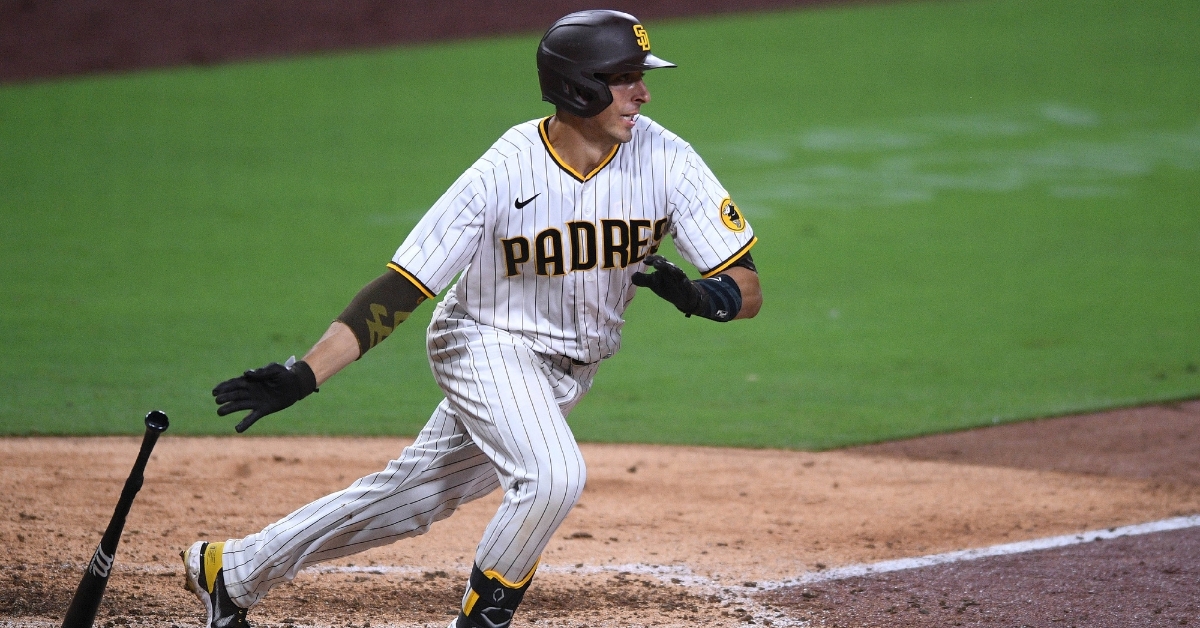 | | |
| --- | --- |
| Cubs still looking for a backup catcher, Miguel Amaya raking in Winter League | |
---
| | | |
| --- | --- | --- |
| Wednesday, January 13, 2021, 11:10 AM | | |
After a slow and frustrating offseason for the Cubs thus far, it appears there may be some light at the end of the tunnel. Rob Manfred lets teams know his plan for the 2021 season, expect teams to start spending a little bit more, and put themselves in a position to succeed come spring.
The Cubs continue to freeze any excessive spending, but they know they still have enough talent to compete. With Victor Caratini in San Diego, Willson Contreras is the only catcher on the Cubs roster so finding a backup for him is crucial. That is if he is in Chicago come opening day.
Of all the players who have been rumored to be in on trade talks this season, Contreras' name appears to be the most active right now, with several teams reportedly calling the Cubs about him. I understand he may net Chicago the largest return, but without Caratini or a back up on this roster, it wouldn't be wise to let him go.
The Cubs are likely holding on to Contreras, and they plan to bring in a backup catcher. With JT Realmuto and James McCann as the cream of the crop in terms of free-agent catchers, Yadier Molina would be next in line, but he is not a backup nor someone that anyone could see in a Cubbie uniform.
One name that is continuing to surface around the Cubs in the rumor mills is that of journeyman backup catcher Jason Castro.
Not only would Castro be the perfect backup catcher to Contreras in 2021, but he could serve as a mentor to guys like Miguel Amaya should Contreras be dealt at some point this season. Castro is a 10-year veteran who has been around the game for a long time. Much like what David Ross brought to the table when he came in as a backup, Castro would offer a similar approach and would come at a cheap cost.
Take away his .188 average in 2020, and Castro is a .230-career hitter, which is league average for a backup catcher. However, his 88 homers is a pleasant surprise as he provides more power than some might expect. Castro has six seasons with 10 or more homers with a career-high 18 in 2013. What makes this move make sense for the Cubs is his cost and what he brings to you behind the plate.
It is no secret that Contreras has struggled when it comes to framing pitches until last season. Granted, he was much better in 2020 than years prior it still isn't where it needs to be with a staff that features three pitchers with the lowest fastball velocity. On the other hand, Castro is one of the better framers in the game, ranking in the top 25 in pitch framing percentage.
Castro is not someone who would be expected to start coming to Chicago. He knows exactly what his role on this team or any team would be, and he could be had for around two million or less per year.
That should be right in the range of what the Cubs are looking to do and could ultimately lock him up for a year or two, helping pave the future.
Miguel Amaya is raking in Winter Ball
Speaking of the future, maybe it is closer to arriving than we thought as Amaya is starting to make a name for himself in winter ball. Listed as the Cubs No. 3 prospect, a top 100 prospect in baseball, and a top 4 catching prospect, Amaya has struggled a bit with his development at the plate. Playing with Criollos de Caguas of the Venezuelan Winter League, Amaya has but his team on notice that his bat will be a legitimate threat in the majors.
While they await their opponent for the Roberto Clemente Professional Baseball Final (Puerto Rico), Amaya is coming off a huge game four of the previous series. The 21-year-old went 2-3 in the game with two doubles and three RBIs and has been on a tear all winter. Across just 10 regular-season games, Amaya hit .261 with two homers and 11 RBIs. The RBI total landed him fifth in the league, but his .553 on-base percentage ranked No.1, and his 1.161 OPS, which landed him second, stood out.
Looking at Amaya's minor league career and you could always see the potential to be a 15-20 homer threat capable of driving in runs. The problem has always been his average as he continues to hover around .250. While Amaya may never be a high average guy, hitting in the .265 range should be very doable.
As long as his ability to get on base by drawing walks continues, the Cubs have a great catcher lined up for the future. His defensive ability will ultimately make or break him as that has continued to get better every season. Should he have a great spring with the team this season, it wouldn't shock me at all to see him make the opening day roster if the Cubs pass on signing a veteran backup.
Amaya is the future, and he could be coming sooner than later.