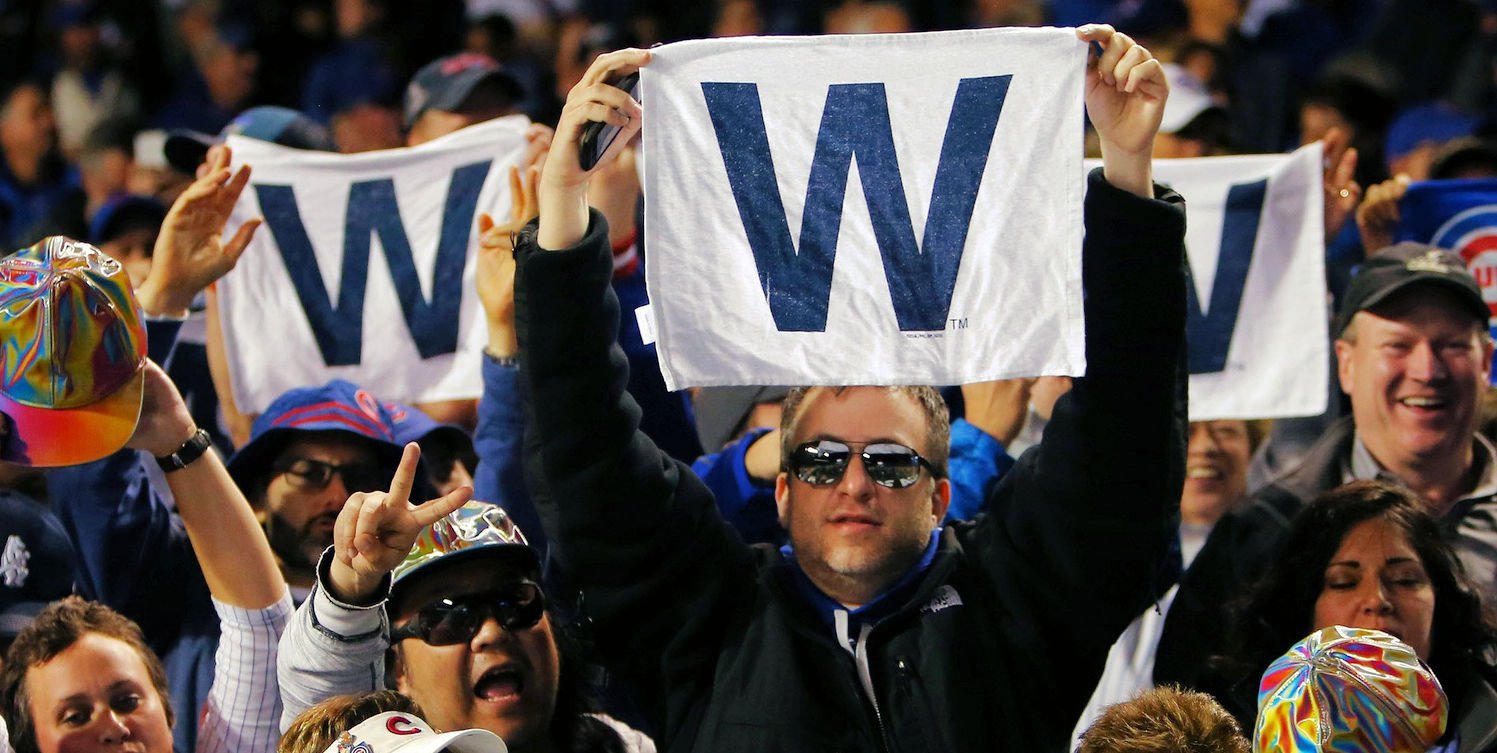 | | |
| --- | --- |
| Dan's Take: MLB Network is #1, PECOTA projections, and more | |
---
| | | |
| --- | --- | --- |
| Thursday, February 14, 2019, 6:02 PM | | |
For those people who don't live in the Chicago media market, yours truly included, the best lifeline to Cubs baseball information is the MLB Network (besides CubsHQ of course). The added bonus is that you get a lot of information on all teams and baseball, in general, every day.
The network starts you off in the morning with MLB Central during the season and the Hot Stove in the offseason. They recap the previous night/day games, and information, and have guests stop by to talk baseball — a great way to get caught up each morning.
Throughout the day during the season they might have a doubleheader or tripleheader of games while interspersing daily shows like High Heat, Intentional Talk, MLB Now, and a nighttime wrap up show MLB Tonight.
All the shows are interesting and informative, but it is MLB Tonight where you will get live drop-ins to games in progress along with highlights of games played earlier. The former players on the network are informed, engaged, and entertaining. They have an incredible knowledge of each team, and when things slow down, they head off to studio 42 to offer tips and breakdowns of players.
The network is currently airing, this week, their annual Top 100 in baseball list, and it is interesting and maddening to see where they have ranked players. If you are not watching the MLB Network daily, you are missing out on the best channel on television for baseball fans.
I read with amused interest that the online stats company PECOTA has projected the Cubs will win only 80 games and, not only finish 5th in the Central Division but will be the 4th worst team in the NL in 2019. This is why all the stat nonsense is dangerous.
Regular readers know that I have little interest in the new wave stat onslaught, and this is a perfect example of why. There is not one person who has played baseball in the past 30 years who thinks the Cubs are going to finish 5th in the Central including players that hate the Cubs like most of the St. Louis Cardinals.
Many around baseball expect the Cubs to have another solid season as they fight for first place with the Brewers and try to hold off a resurgent Cardinals and Reds teams. Some have hinted that 100+ wins might not be out of the question. PECOTA has lost any trust they might have had with this projection.
Consternation over proposed rule changes announced last week has been even more insane than I would have predicted. The announcement was made, and it included phrasing that said these were not going to take effect in 2019 necessarily but were merely a starting point for discussions of a new CBA in 2021.
You would have thought the world was ending based on the reaction of fans around the country. Look, baseball is just about the most perfect game invented and many of us are traditionalists who want things to remain as is, but there is no denying that some things need to be tweaked to meet today's players skills and fans interest.
I'm not going to get into each proposal here, but there is nothing wrong with putting crazy stuff out there if it leads to positive results eventually and, more importantly, no work stoppage in 2021.
Pitchers and catchers have reported, and that means baseball is just around the corner and that is a wonderful thing. As a country, we need an escape from the daily insanity going on all around us. Anything that can get the national dialogue away from the hate and vindictiveness that is swirling around and back onto something that binds us all together is great news.
Baseball is still what America stands for, and it is great to see it starting up again.