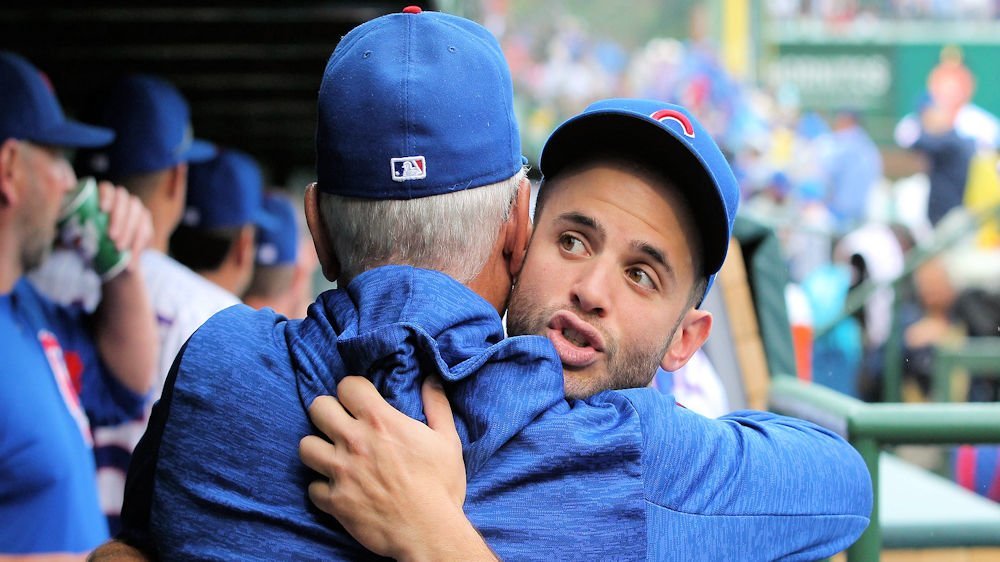 | | |
| --- | --- |
| Free agent options: Which players could help the Cubs in 2021? | |
---
| | | |
| --- | --- | --- |
| Thursday, December 17, 2020, 12:31 PM | | |
We are now six weeks into the MLB offseason but are just starting to get into the free agency period. With the Virtual Winter Meetings now come and gone, this is the time when you start to see free agents get scooped up by opposing teams.
The league has already seen what the market may look like this season as several players have already signed with new teams for Multi-year deals.
Granted, some of those signings were more money than I would have thought, the free agency class this season is in a difficult spot because of COVID.
Whenever a player enters free agency, they hope to get the best deal possible. Having a great agent helps with that, but their play on the field goes a long way. Given that COVID not only forced Billions of dollars in lost revenue this season, but a lot of players struggled during this shortened season. That could affect the type of money they make in free agency.
For the Cubs, that could either be a good thing or a bad thing for signing players. The Cubs lost money just like everyone else, but they have some money to spend, with nearly 60 million dollars coming off the books. The problem is Chicago is trying to stay under the luxury tax for at least one more season, so they need to be careful with who they target.
Essentially, that would put the Cubs out on guys like Trevor Bauer and George Springer. Still, there are several intriguing names the Cubs could target significantly if the market is watered down due to COVID. While most of the positions are taken care of on this roster, the Cubs do have some holes, and
here are some names to potentially watch the next few months.
CATCHERS: Kurt Suzuki, Wilson Ramos, Yadier Molina, Mike Zunio, and Tyler Flowers. The catcher list class is JT Realmuto, but the Cubs are not going to pay for what he is asking. Right now, the catcher position is the least of this team's needs, but what happens if Willson Contreras is traded. His name has come up in trade talks all offseason and would net a pretty solid package in return.
If he is dealt, Victor Caratini would be the primary catcher with the Cubs in the market for a backup. Miguel Amaya may be the future, but he isn't ready yet. Look for names like Suzuki, Ramos, Zunio, and Flowers as potential backups to Caratini. The Cubs could also make a big splash by going after Molina and inserting him to replace Contreras as a starter if they see fit.
SECOND BASE: This is a huge question mark on the roster, but not necessarily a position of need. The Cubs have David Bote, Nico Hoerner, Ilderamo Vargas, and others who can play second base, but there is no clear front runner about who the starter could be. In a perfect world, DJ LeMahieu would return to the organization that drafted him and be the leadoff hitter this team lacks.
On a practical side of things, LeMahieu is out of their price range, and should the Cubs target infield help, it would be more so a utility infielder who can play multiple positions. Guys like Tommy La Stella, Jonathan Villar, Cesar Hernandez, Kolton Wong, or even Jason Kipnis again are all names that come to mind which should be valuable platoon players.
THIRD BASE: By all accounts, it looks like Kris Bryant is staying put this season and will be on the roster through opening day. That takes care of the third base spot for now. However, his name is still in trade talks around the league, and should the Cubs get an offer they can't refuse, and he won't stick around. Knowing that is a possibility, who are some short-term options to fill that void.
Justin Turner would be a perfect option, but at 36 years old, this team would look to get younger. Marwin Gonzalez, Maikel Franco, and potentially Travis Shaw could be reasonable options as they all bring power and a left-handed bat to the table.
LEFT FIELD: The most significant position of need on this team right now is left field. With Cameron Maybin testing free agency and the Cubs releasing Kyle Schwarber, they have no left fielder on the roster at this moment. I posted a while ago that the Cubs could move Ian Happ to left and pick up a guy like Whit Merrifield. Not only can Merrifield play center, but also left, and he bats leadoff. With Schwarber gone, a Merrifield trade would be hard to pull off.
Free agency wise, the left-field market is not only loaded but loaded with power hitters and left-handed bats that the Cubs could use. Guys like Joc Peterson and Eddie Rosario come to mind as both were inline to make similar wages to Schwarber. Jurickson Profar is another name to watch. Should the Cubs go right-handed over left-handed, Ryan Braun is available, but Adam Duvall could be the one to have at the right price.
CENTER FIELD: With Albert Almora not being tendered, the Cubs at the very least need outfield depth on the roster. Brennan Davis and Cole Roederer appear to be the future of this team, but both are years away from the show. Reiterating trading for Merrifield and moving Happ to left is an option, but the Cubs don't have the pieces to pull that off.
Essentially, adding outfield depth is critical for this team, but it depends on what they value more. Do they feel Happ is a legitimate center fielder and focus on left, or do they move Happ to left and focus on center. Should Happ move to left, several reasonable options can be had for this team. Jackie Bradley Jr's name is popping up a lot with the Cubs, as has Kevin Pillar. Delino DeShields would be another great possibility given what he brings to the table.
Part 2 of this article will be posted tomorrow as we discuss a few pitching options for the Cubs.

Tags: Cubs Baseball
,
Willson Contreras
,
Victor Caratini
,
Miguel Amaya
,
David Bote
,
,
Tommy La Stella
,
Kris Bryant
,
Kyle Schwarber
,
Ian Happ
,
Albert Almora
,
Cole Roederer
,
Adbert Alzolay
,
Alec Mills
,
Yu Darvish
,
Kyle Hendricks
,
Tyler Chatwood
,
Jon Lester
,
Jose Quintana
,
Cole Hamels
,
Jason Adam
,
Rowan Wick
,
Kyle Ryan
,
Craig Kimbrel
,
Jeremy Jeffress
,
Wade Davis
,
Hector Rondon
,
Mike Montgomery