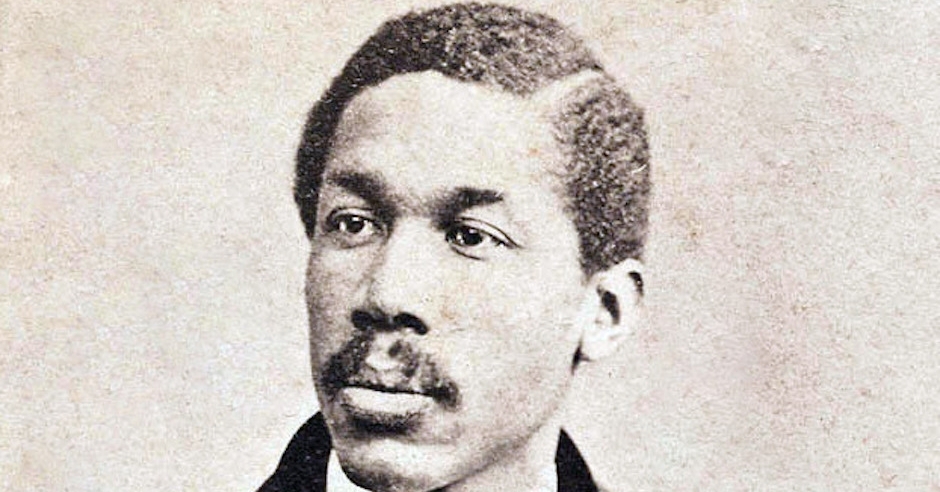 | | |
| --- | --- |
| Honoring Negro League Greats: Octavius Catto | |
---
| | | |
| --- | --- | --- |
| Wednesday, February 3, 2021, 1:09 PM | | |
Yesterday we started our Honoring Negro League Greats series to celebrate Black History Month in America. We continue that series today with the great Octavius Catto. Unlike some of the people we will be covering during this time, Catto wasn't known as a player. Instead, he was known as an activist, Educator, Abolitionist, and player. Catto was also the founder of the Pythian Base Ball Club of the Negro Leagues.
Catto wasn't just an abolitionist, but to many, he was a black baseball pioneer. The respect for what he has brought to this game is on full display in the city of Philadelphia, where there is a 12-foot Bronze statue of him just south of city hall. That statue was constructed in 2017 and was dedicated to the great Catto himself for being a baseball activist and a civil rights activist and baseball pioneer.
Catto was born in 1839 in Charleston, South Carolina. He was born in the heart of slave country but was born a free man raised in Philadelphia. He graduated from the Institute of Colored Youth, which later became the nation's first all-black university Cheyney University. Following his graduation, Catto performed some graduate studies in Washington D.C. but returned to Cheyney a short time later and was hired as a teacher.
Being an inspiration to many people stems from his father, who himself was also a great man. Before moving to Philadelphia, Catto and his family spent time in Baltimore, where his father was an ordained Minister. His father had plans to leave for Liberia as a missionary. It was later discovered that his father wrote a letter to Charleston discussing his feelings about slaves in that area. In danger of being arrested, the Catto family fled north to Philadelphia, where Catto's dad eventually became a minister to ensure his family had full freedom.
Once the Civil War started, Catto was heavily involved as he was a member of the Pennsylvania National Guard and served on the Committee that recruited the soldiers. Shortly after his time on the Committee, Catto joined forces with Frederick Douglass and other black leaders to fight for abolishing slavery as we know it.
Catto liked to be involved with many things, and in 1865 got involved in baseball. Along with fellow activist Jacob C White Jr, Catto founded the Pythian Baseball Club of Philadelphia. The team mainly comprised middle-class professionals from the Washington D.C., Philadelphia, and New York areas. Not only was Catto the founder of that team, but he was the team captain as his love for the game was on full display.
The way Catto went about his daily life, his enthusiasm for the game, his desire for equal rights and justification for all races led to many people falling in love with this organization. Not only that, the Pythians were an extremely talented group of players that were capable of beating any team filled with white players. They just wanted to be considered equal on the same playing field.
Not only did Catto use baseball to gain racial equality, but he used it as a sense to gain extra wealth. His thought process was the sooner that blacks and whites became equal, the more credibility they would get. In a sense, it would allow him to promote his team to play teams made of White players, bringing in financial gain.
After working hard to promote racial equality, the challenge was accepted in 1869 by the Philadelphia Olympics, the city's oldest baseball team. Catto was hoping that playing this team would change the way whites would view his group whether they won or lost. The Olympics dominated the Pythians 44-23, but Catto's team won the battle. Despite the loss, they proved to not only themselves but to everyone watching that they were more than worthy to face white clubs.
That was the beginning of it all as the Pythians went on to play white clubs both locally and regionally shortly after. A white team even agreed to sponsor the Pythians, which was history in the making. Even though his team was finally being treated as equals, Catto still had lots of work to do. Catto never gave up and went about doing his business from being turned down to gaining admission to the National Association to threats of the team being disbanded.
Catto's dream may have been lived, but the Pythians team was disbanded when he passed, but the team name continued to live on. The team name Pythians went on to become a Charter Member of the short-lived National Colored Baseball League, and Catto's legacy will never be forgotten.