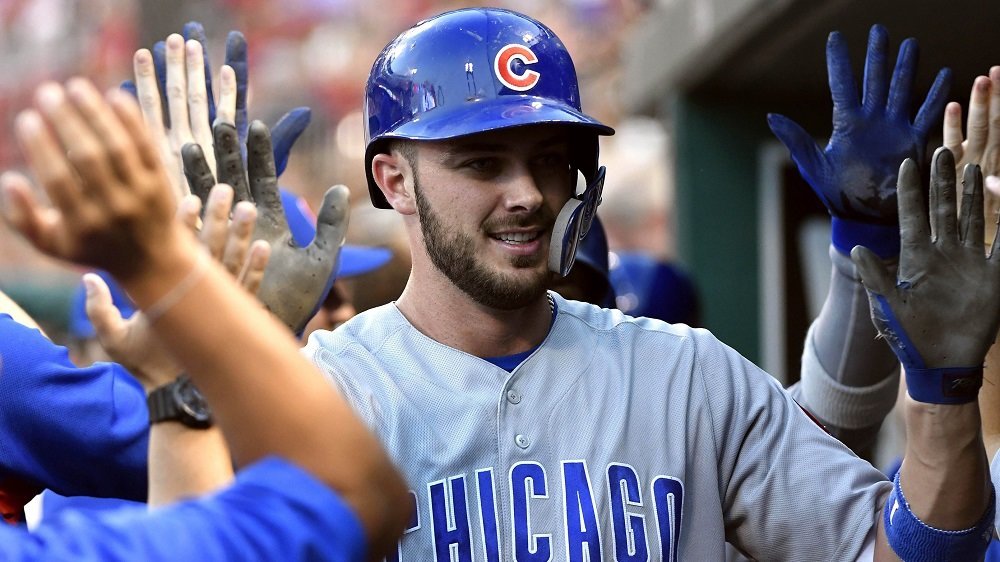 | | |
| --- | --- |
| Cubs News: Latest news and rumors; Bryant, Hamels, Harper and more | |
---
| | | |
| --- | --- | --- |
| Monday, November 19, 2018, 6:01 PM | | |
2019 Cubs' Opening Day: 129 days away. (You have to love when the "tens" place changes.) Good news for those of you who have trouble seeing the Cubs' games due to blackouts or geographic location, ESPN will be televising the March 31, 2019 game (Sunday) at 3:00 PM central.
Harper/Bernstein/Cubs: I was among the first to call Dan Bernstein out for saying that the Cubs were "in" on Bryce Harper, and it would now appear as though I have more support. Matt Snyder (CBS Sports) said Saturday, "The Cubs may be simply floating this as misdirection to make other teams think they are involved in the Harper bidding, and to avoid backlash from the fanbase. Furthermore, Bernstein isn't a known news-breaker, and his report hasn't been confirmed by any local or national reporters of note."
Bryant for Syndergaard rumors: Once Buster Olney (ESPN) opened the "Bryant is for sale" can of worms, I knew it would only be a matter of time before the prognosticators stumbled up a "Bryant for a starting pitcher" trade scenario. While I'm standing by my statement that the Cubs need another right-hander, I'm not sure that Syndergaard for Bryant works. KB for Jacob deGrom? Maybe.
Cole Hamels: MLB.com is already ranking Cole Hamels as the Cubs' top free-agent in 2020. Pretty impressive when you consider he'll be in the company of Petro Strop, Ben Zobrist, Steve Cishek, with others including Brandon Kintzler and Brian Duensing.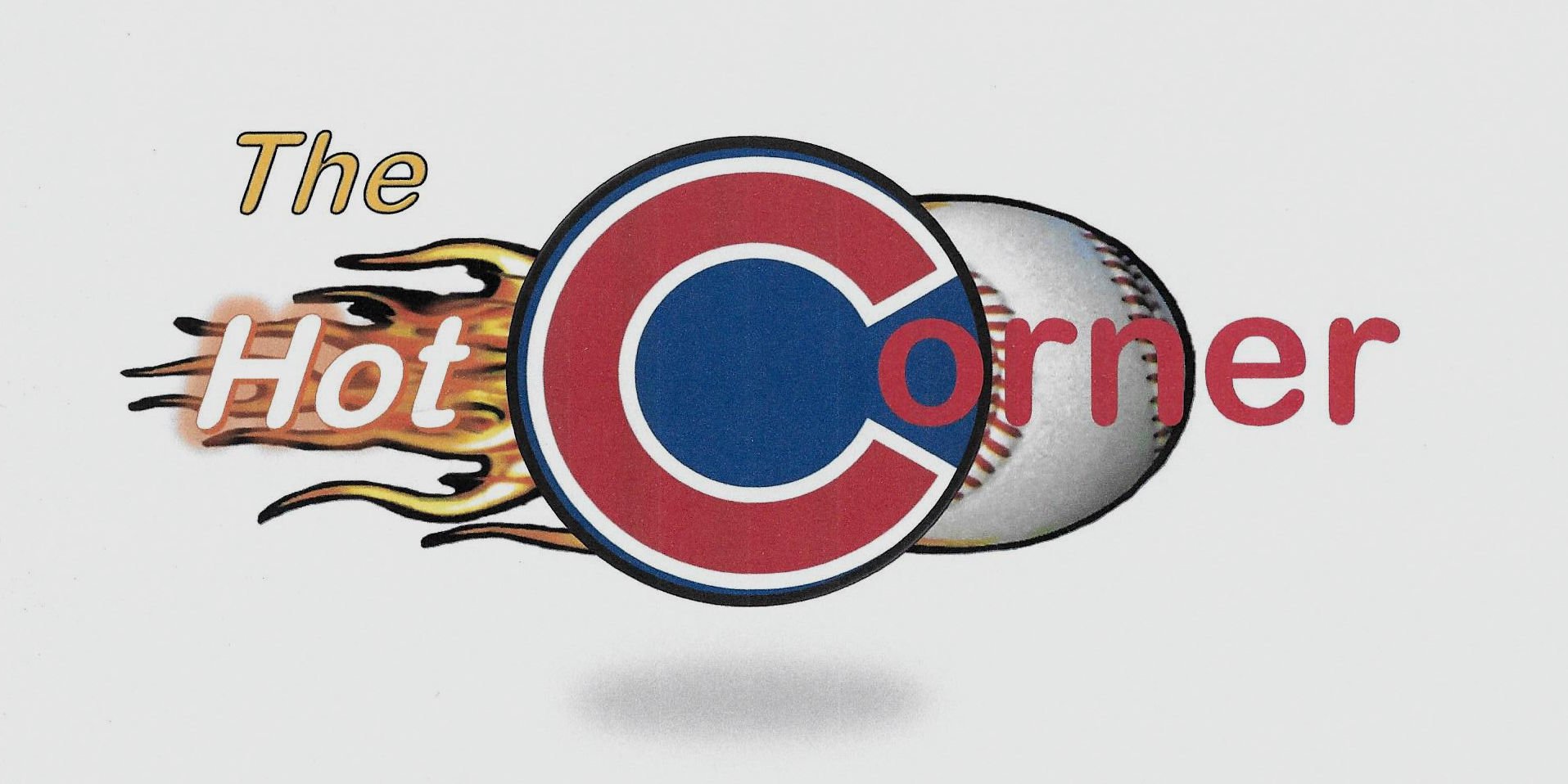 Cubs remain silent to start the week: Another day has passed with the Cubs remaining silent on both the trade and free-agent fronts. There is little question the Cubs will be making a move; the question is when?
Harper… Again: In other Harper-related news, the Cardinals and the Braves are now being rumored as additional teams showing interest. Some speculated Atlanta might have interest, but St. Louis' name has appeared out of nowhere. It's possible that the Cards are throwing up a smokescreen if they truly believe the Cubs are actively pursuing him.
Four former Cubs make HOF Ballot: Former Cubs players Ted Lilly (2007-2010), Fred McGriff (2001-2002), Juan Pierre (2206) and Sammy Sosa (1992-2004) will be added to this year's Hall of Fame ballot. I think the only thing that saved Sosa here is that he never admitted to using PEDs. Had he admitted so, he may have found himself as banned as Pete Rose, and I'm sure even Rose would bet on that.
Cubs may have missed out again: If the Cubs planned on signing a veteran, backup catcher to act as a mentor for Contreras, they've missed out again, as Kurt Suzuki signed a two-year, $10M deal with the Nationals, pending a physical. Suzuki will be paid $4M for 2019 and $6M for the 2020 season. Another backup-backstop option was lost this weekend, as Jeff Mathis signed with the Rangers.
Sosa being sued: Sammy Sosa was named in a lawsuit alleging that Sosa's company, Riverhead Homes, LLC of Miami, failed to make good on a deal to rent a home in the ski resort town of Aspen, Colorado last year. The house was to rent for $9,500.00 a day, and the suit seeks $161,500.00 in damages from Sosa and his company.
Ken Rosenthal: Ken Rosenthal reports that per the Mets, getting deGrom in trade would require a "lopsided deal." The Mets are willing to listen, maybe even willing to sell, but deGrom isn't going cheap.
Indians: The Tribe acquired right-hander Chih-Wei Hu from the Rays today in exchange for minor-league infielder Gionti Turner, bringing Cleveland's 40-man roster to 36.
Astros: Houston has reportedly offered RHP Charlie Morton a one-year deal to stay with the club (with an option for the second year), however, details of the proposed salary offer have not been released.
Cardinals: The Red Birds were busy building up their farm system today, signing nine players to minor league contracts.
Yankees: In addition to seeking Harper, Machado, and Corbin, you can now also add the name James Paxton to the list. The southpaw pitched to a 3.76 ERA for Seattle in 2018 (28 starts).
UPDATE: According to Jeff Passan, the Yankees have traded for Paxton moments ago.
Jim Hendry: Former Cubs' GM, Jim Hendry, reveals that the Cubs were about to sign slugger, Jim Thome before the 2003 season. Instead, the Cubs went all-in on Hee-Seop Choi, a failed first-base prospect, who flunked out of MLB before age 27.
The Hawk: Thirty-one years ago (yesterday), Andre Dawson became the first player to win an MVP Award while playing for a last-place team. The Cubs in last place? My, how times have changed.
Look for additional Hot Corner updates as the Hot Stove continues to heat up, and please visit CubsHQ.com for more news and commentary.