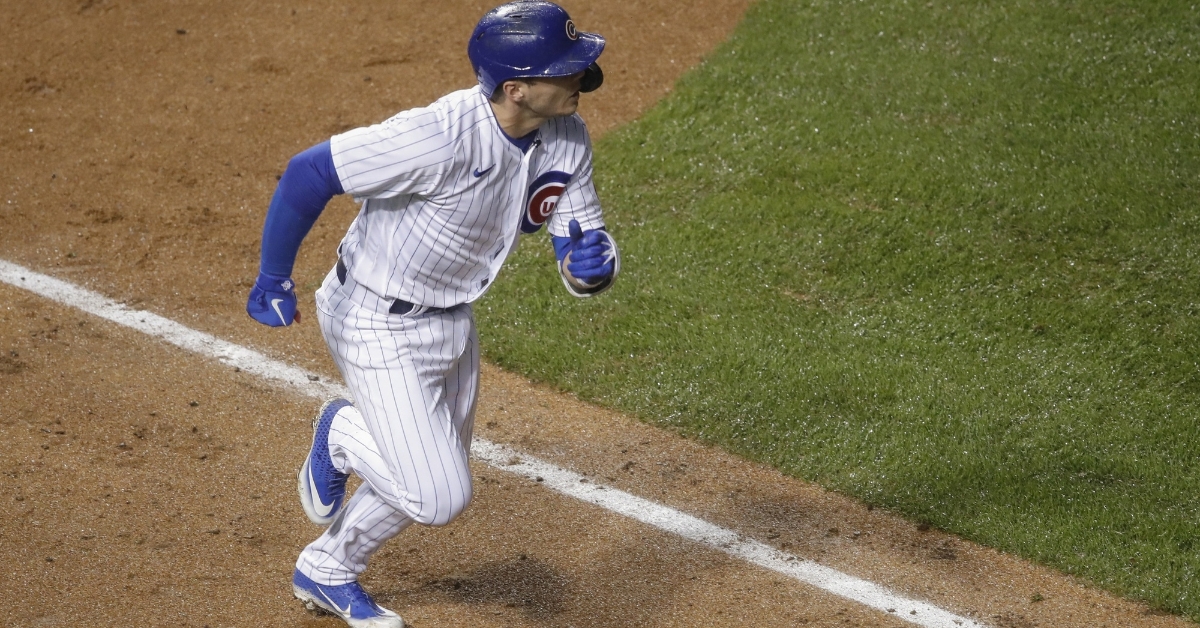 | | |
| --- | --- |
| Second base depth still a question for Cubs | |
---
| | | |
| --- | --- | --- |
| Monday, February 8, 2021, 10:52 AM | | |
After being extremely quiet all offseason, the NL Central has suddenly woken up and started making moves. It began with the Cubs getting Joc Pederson to replace Kyle Schwarber. Then attention shifted to the Cardinals and trading for Nolan Arenado. Milwaukee has gotten in on the fun by bringing in Kolton Wong, and now the Reds look like they are about to sign Jonathan Villar.
For the most part, I expect the Cubs roster to stay close to the way things are right now. They have four if not five outfielders that will be given big league time, their entire infield will be returning this season, and by adding Trevor Williams to the rotation, the Cubs have five starters and can now focus on plugging the rest of the holes.
As much as fans don't want to admit this, second base is still an option the Cubs are considering. Nico Hoerner is ultimately the future at second base, and maybe he needs to be trusted with an everyday role in 2021. However, the kid hasn't even played 150 professional games at this point of his career, and many think he needs more time in the minors to develop.
Chicago has some in house options in David Bote and Illderamo Vargas, but neither of them has shown the ability to play an everyday role at a set position. Adding Sergio Alcantara gives the team more infield depth, but once again, he is a guy that hasn't shown the ability to fill a position on an everyday role basis. With Wong off the board, Villar soon to come, and Jason Kipnis appearing out of the Cubs price range, what options do they have at this point at second base.
There isn't a lot of high market second basement left, but some veteran players could fill the position in the short-term and transition to platoon players by midseason. Joe Panik and Eric Sogard are two players that immediately come to mind, and the Cubs are very familiar with both.
Let's start with Sogard.
Coming off a 2019 season in which he hit 290 with 13 combined homers between the Rays and Jays, the Cubs showed tons of interest in him last offseason. The career journeyman middle infielder has had a long career despite hitting just a 246 in the process. Perhaps the most success he has endured as a player has come only 90 miles north of Chicago in Milwaukee.
When the Brewers signed him in 2017, they were awarded a .273 season with three homers and 18 RBIs across 94 games. The thing that stood out the most that season was his 45 walks and 37 strikeouts, showing the ability to reach base at an elite clip. He followed that up with a 134 season in 2018 while battling injuries before posting a .209 average with the Brewers again this season.
Sogard is someone who can play all over the infield and even the outfield if you give him a chance. In other words, he is similar to Ben Zobrist without the power. Sogard has also proven to be a solid leadoff hitter, which is something the Cubs have been searching for across the past four seasons.
Chicago had an interest in him last season, so I wouldn't be surprised to see them show some interest in him again over the next few weeks. Sogard wouldn't ask for a ton of money and is someone who would accept any role you would give him.
The next name that comes to mind is Joe Panik, formally of the San Francisco Giants and New York Mets. Panik is coming off a down season himself in which he just .225 but has been a productive hitter for his career. The 30-year-old will be entering his 8th professional season this year and has posted a .269-career average. That includes three years of hitting .288 plus. Panik has never been a power-hitting type of player but has shown the ability to hit 10-15 homers and drive in 60 runs. He is also someone who knows how to make contact as he has totaled 239 walks and just 280 strikeouts.
Cubs are familiar with him, given his tenure with the Giants. Panik always seemed to hit the ball well against this team, especially at Wrigley Field. Panik has always been a top of the order bat, but he is best suited in either the No. 2 spot or No. 7 spot. I like him hitting in the top two spots in the order mainly because of his approach.
He is the exact opposite of what this lineup is, which is precisely what the team needs. Panik is a contact hitter that doesn't strike out much and takes walks. He puts the bat on the ball and does the little things that make teams better. Last season, Panik signed for less than four million dollars. There is a chance the Cubs could get him for the same price point for 2021.