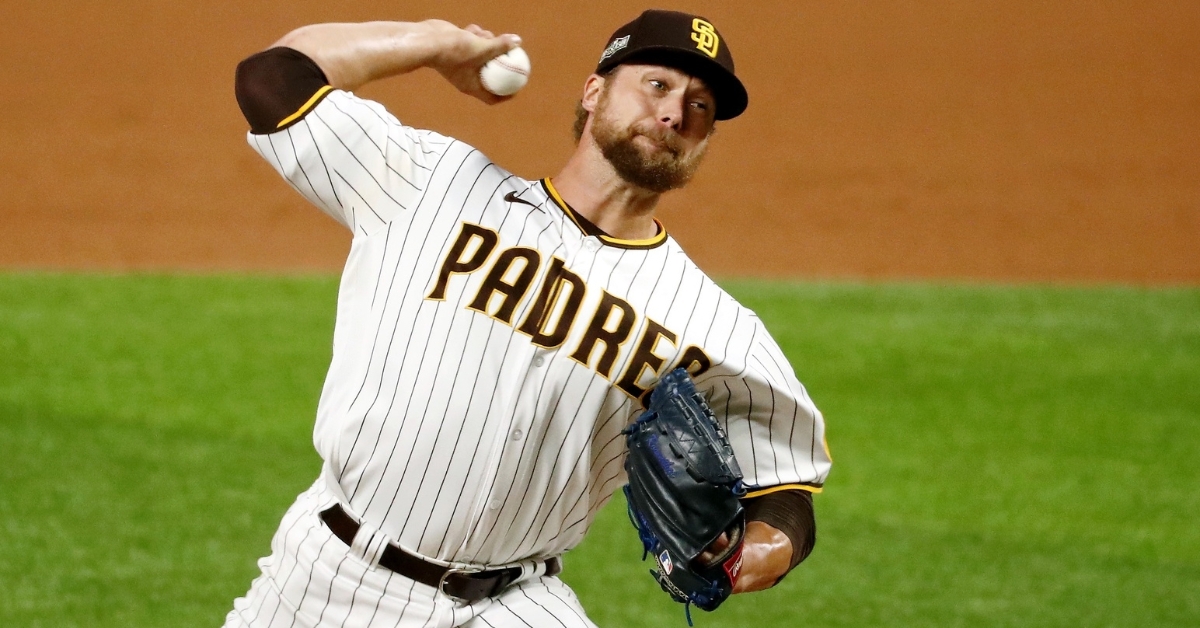 | | |
| --- | --- |
| Should Cubs make a play for Trevor Rosenthal? | |
---
We are getting to the point in the MLB offseason where things should start to pick up action-wise. With the winter meetings generally on the horizon, this would be the time when a lot of trades are made or critical free agent signings coming to fruition. With the Non-Tender deadline set for Friday, there could be more free agents added to the pool as teams need to decide who is worth sticking around for another season.
So far, free agency has gone extremely quiet, but there have been a pair of moves made recently. Former Rays starter Charlie Morton inked a one-year 15-million-dollar deal with Atlanta, while Mike Minor (who was on the Cubs' radar) signed the first multi-year deal this offseason with Kansas City. The money is a lot less than I expected, but given the state of the financial side of sports, it isn't surprising to see.
Focusing back on the Cubs again, and once you sort through the trade rumors and non-tendered players, you will get a sense of how Cubs will operate this winter based on their money. We have covered lots of potential free-agent options for the Cubs, that although some are getting up there in age, the money and years could be what they are looking for.
Bullpen help is always a key focus for everyone, and the Cubs are no exception as they will be looking to add to what ended up being a surprisingly good pen last season. One name to consider or watch would be Trevor Rosenthal, who has opted into free agency. Last season, Rosenthal spent time with both the Royals and Padres, where he seemed to rejuvenate his career.
The 30-year-old back end reliever has had a strong career, going back to his days with the Cardinals when he was a rookie in 2012. Even though his career record is just 12-25, Rosenthal has compiled a respectable 3.36 ERA, with a season of 13.50. Take that season out of the equation, and his ERA would have been in the 2.90 range.
Chicago is all too familiar with Rosenthal as they got the best he could offer until Tommy John took him from an elite closer to a valuable late-inning arm. Across his career, Rosenthal has accumulated 49 holds with a career-high 29 in 2013. That was the year before he became the Cardinals full-time closer after 3-8 in saves that year.
Trevor Rosenthal, K'ing the Side. pic.twitter.com/TrjUiwqX64

— Rob Friedman (@PitchingNinja) October 3, 2020
Along with his 49 holds comes 132 saves as Rosenthal was quite the reliable closer for years. His first season came in 2014, where he saved 45 games in 51 attempts despite posting an ERA in the 3.20 range. The next season, Rosenthal surpassed 40 saves again, notching a career-high 48 in 51 chances posting a 2.10 ERA. That ERA was a career-low for a full season.
Since notching 93 saves in two seasons, Rosenthal has failed to pick up more than 14 in a season. That doesn't mean he hasn't been successful in the process. After posting a 4.46 ERA with 14 saves in 2016, Rosenthal added 11 more saves in 2017 with a 3.40 ERA. While those numbers are decent, having Tommy John at the end of the season was not a good sign as he would miss all of 2018.
Following his time off, Rosenthal returned in 2019 to post the worst season of his career. In 22 games, Rosenthal failed to record a save and added just one hold to his name. The thing that stood out was his ERA posting a 13.50 for that season. Many thought the best days of Rosenthal were behind him, but after last season, he proved plenty left in the tank.
Coming off that rough season, there weren't too many suitors for Rosenthal. Kansas City proved to be one of them, signing him to a minor league deal ahead of camp. Rosenthal made the roster and proved to be one of the best relievers in the game even after being dealt to San Diego in August. For the season, Rosenthal appeared in 23 games, going 11-12 in save chances. His eight walks and 38 strikeouts were also his best strikeout to walk ratio of his career, as was his 1.90 ERA.
The Cubs were in on Rosenthal last season as they couldn't reach an agreement with Kansas City as to what a trade would look like. Now a free agent again, the Cubs may look to pick up Rosenthal this season and have him in the back of their pen. Once a pitcher who hit 98-100 MPH consistently, Rosenthal has always had the stuff to be a great reliever.
Sure, his velocity is down slightly, but he is still hitting 96-98 MPH and could probably touch 99 plus a few times. His secondary pitches have gotten much better over the years, especially his changeup. Rosenthal's one big downfall has been his command as he isn't one of those closers putting up lights out numbers. His command was often sketchy, leading to higher than average ERA. However, if last season is a sign of things to come, Rosenthal may have figured out his command, and that could once again make him one of the best late innings arms in baseball.