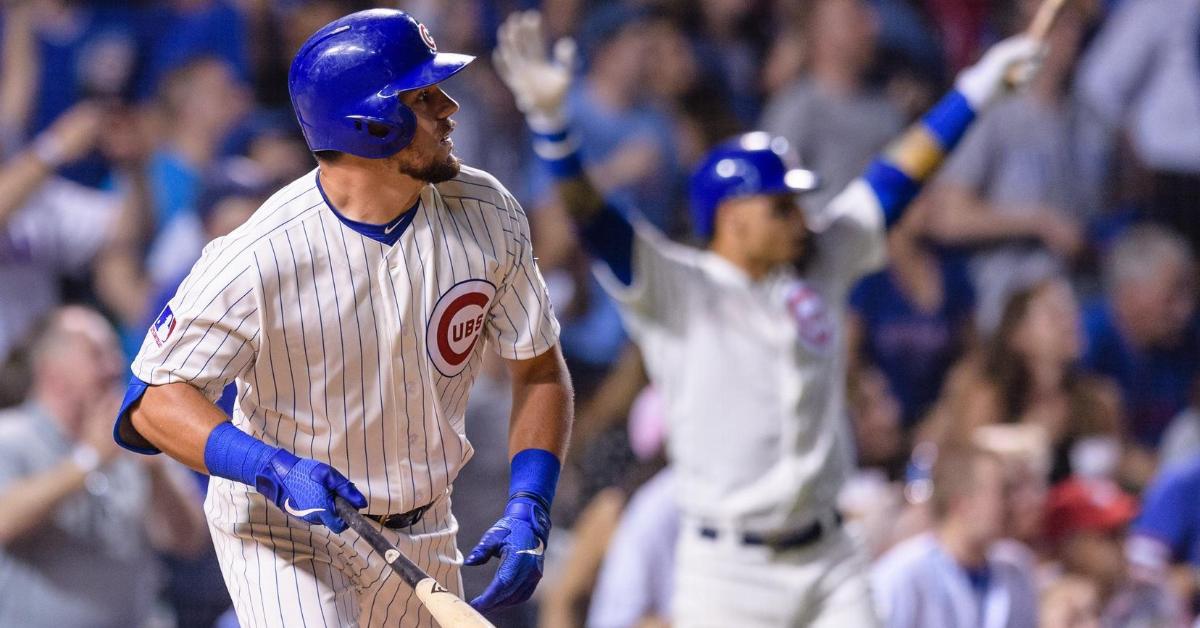 | | |
| --- | --- |
| The Top Cubs moments of 2019 Part 2 | |
---
| | | |
| --- | --- | --- |
| Wednesday, October 9, 2019, 8:19 PM | | |
No. 7 Cubs moment - Kyle Schwarber walks off the Reds
The Cubs used Kyle Schwarber in almost every spot in the batting order, and the slugger enjoyed his best season as a pro. The Cubs' left fielder launch 38 dingers and tallied 97 RBIs in the 2019 season.
He came into the year as one of the Cubs' question marks and left the year as the team's most consistent player and debatable MVP.
His most memorable hit came July 16th against the Reds, when he lifted a walk-off home run to left-center field.
We'll take this dinger to go, please.#Walkoff #EverybodyIn pic.twitter.com/LXsaCKzuHA

— Chicago Cubs (@Cubs) July 17, 2019
No. 6 Cubs moment: Kyle Hendricks pitches a Maddux
In an early May weekend series against the Cardinals, Kyle Hendricks delivered one of the most dominant performances in Cubs history.
Hendricks has always been lauded for his ability to pitch well despite his below-average velocity, and that quality is similar to that of Hall of Famer Greg Maddux.
The Cubs' starter never looked more like Greg Maddux than in that dominating game against the Cardinals.
Hendricks shut-out the RedBirds in just 81 pitches.
9 innings
0 runs
81 pitches
63 strikes
2:28 time of game
1 W

Class dismissed. #EverybodyIn pic.twitter.com/GfO5DwAY6k

— Chicago Cubs (@Cubs) May 3, 2019
No. 6 Cubs moment: Nicholas Castellanos rejuvenates Cubs
On July 31st, just seconds before the trade deadline, Theo Epstein pulled the trigger on a trade that sent two minor leaguers to Detroit and brought Nicholas Castellanos into the thick of a playoff push on the Northside of Chicago.
Little did Epstein know that Castellanos would be the best midseason acquisition in the MLB.
In just 51 games, Nicholas Castellanos hit .321 with 16 home runs and 36 RBIs.
Castellanos also added 21 doubles to equal a league-leading 58 doubles.
Castellanos' Cubs run was highlighted by his "every day is opening day" attitude and the passion he brought to the field.