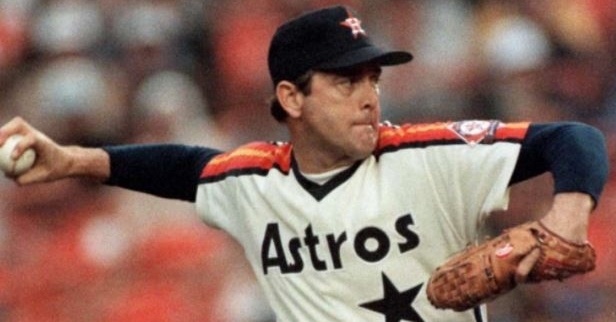 | | |
| --- | --- |
| Cubs News: Who is baseball's GOAT? Pitcher's edition | |
---
| | | |
| --- | --- | --- |
| Sunday, February 28, 2021, 8:55 AM | | |
When it comes to sport, the argument of greatest of All-Time comes about on a regular basis. When talking about soccer or basketball, a few key debates come to mind. When the mind thinks of football, tennis, swimming, running, or hockey — each of those sports seem to have one key player that is revered as the greatest.
But when you ponder baseball — the sport with the richest history of them all — there is no instant debate that comes to mind or anyone player that shines above the rest… so who is the greatest baseball player of all-time?
The last time we did this, we outlined just hitters — and we were still able to come up with a list of nearly 15 players. Today, we focus on the players who touch the ball on every pitch…because they're pitching.
To me, the name that first comes to mind is Nolan Ryan. The original Fire Baller threw in the triple digits and has an MLB record of 5,714 strikeouts plus over 300 wins to show for it. Ryan somehow never won a Cy Young award but was able to win the ERA title twice, and he holds the MLB record for no-hitters.
And when you ponder pure pitchers, Greg Maddux comes to mind. A Maddux fastball was probably 10 miles-per-hour slower than a Ryan one, but somehow Maddux still won over 300 games and had over 3,000 strikeouts. Maddux won a record 18 pitching Gold Gloves and was also a four-time Cy Young and ERA title winner in his illustrious career.
Then there's a guy who pitched at the same time, but with a totally different style. Randy Johnson was nicknamed the Big Unit for a reason, as his six-foot ten-inch frame and left-handed arm slot created an impossible recipe to hit for opposing hitters. Johnson won over 300 games, struck out 4,875 hitters, and has won five Cy Young awards and four ERA titles in his Hall of Fame career.
I've mentioned the Cy Young award multiple times now. It is the award given out to each league's best pitcher each season. That award is aptly named. Cy Young's career started in the 1890s, but he still has records that have not only not been reached but may not ever be reached. Young was a workhorse, as he started a record 815 games, winning a record 511 of them. Not to mention, he accounted for over 7,000 innings pitched in his 22-year career.
Dating back to the olden times, Christy Mathewson was a lethal pitcher who was elected into baseball's first-ever Hall of Fame class. Mathewson had a career 2.12 ERA in his 17-year career. Mathewson won five ERA titles in his career and won the strikeout title for pitchers five times — adding up to over 2,500 career Ks for baseball's first Hall of Fame pitcher.
Strikeout kings Walter Johnson (3,509 strikeouts) and Gaylord Perry (3,534 strikeouts) deserve some thought in this discussion as well. Johnson was a two-time MVP, and he also holds the MLB record for shutouts. Johnson won over 400 games in his Hall of Fame career. Perry won 314 games in his career that included 2 Cy Youngs.
Sandy Koufax can not go without a mention in this discussion, as the Dodger great won an MVP, three Cy Youngs, and five ERA titles in just 11 full seasons in the Big Leagues.
And if looking at numbers alone, Roger Clemens is certainly a choice. Clemens has an MVP, seven Cy Young awards, seven ERA titles, 354 wins, and 4,672 strikeouts to his name. What damages Clemens' reputation in this debate is the fact that he was a known user of performance-enhancing drugs and, for the reason, is not in the MLB Hall of Fame — and also not the GOAT.
Then there is Pedro Martinez, who put together some of the best individual seasons we've seen from a pitcher in recent member. Martinez won just 219 games in his career but finished with a career ERA below 3. Pedro won three Cy Young awards and five ERA titles in his 83.9 WAR career
The list can go on with Steve Carlton, Tom Seaver, Bob Gipson, or even the MLB saves leader Mariano Rivera, but as was the case with the hitters, baseball is a sport with too rich a history to decide this debate.
While it may be difficult determining which pitcher is the best of all-time — I have no problem saying which sport is: baseball.