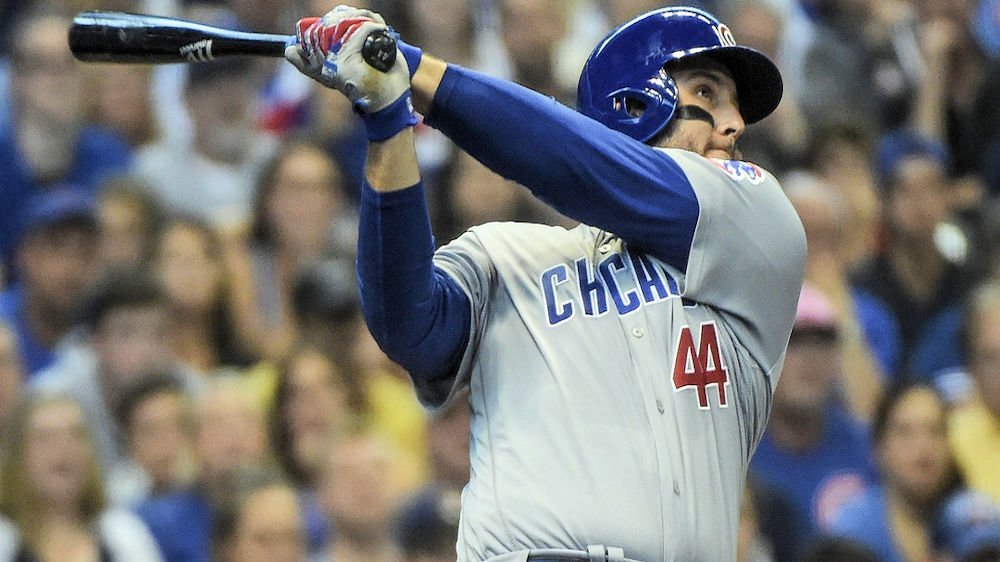 | | |
| --- | --- |
| Breakdown of Cubs scoring with wins and losses | |
---
| | | |
| --- | --- | --- |
| Tuesday, September 25, 2018, 3:03 PM | | |
Another one-run effort by the Cubs' offense Monday night led to yet another loss to Pittsburgh. The Cubs had the chance to clinch a playoff spot last night with a win (assuming the Rockies had also lost to the Phillies), but squandered the opportunity.
CubsHQ columnist, Dan Marich, wrote an article this morning about those pesky, one-run efforts by the Cubs when playing the Bucs, pointing out that it has happened in eight out of sixteen games, so far, this year. Ironically, when the Cubs do manage to get the best of the Pirates, their offensive efforts average 5.5 runs per game.
Obviously, no team can sustain a winning record by scoring only one run per game, but I began to wonder about how the Cubs performed based on the number of runs scored.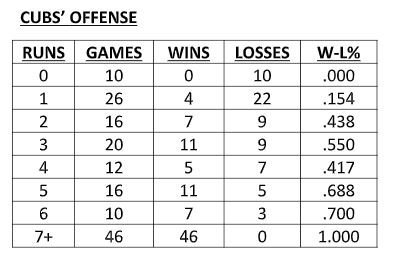 With a 4-22 record when only scoring once, and a 4-32 record when scoring once or less, the Cubs better figure out a way to score at least a pair a day for the next five days, or they may be in some serious trouble.
It's also interesting to note that for some reason, scoring four times a game seems to be some sort of Achilles heel for the Cubs. Their winning percentage drops from .550 when scoring three runs, to .417 when scoring four, but rebounds to .688 if they can manage that fifth run.
I also took the time to examine how the Cubs fared based on their opponent's offense. To no one's surprise, the Cubs have managed a 49-11 (.817) record, when allowing two or fewer runs, but once the opponent hits five, it's all pretty much downhill from there.
Again, certain anomalies seemed to occur based on the opponent's offense. Statistically, if the Cubs are going to give up a third run, they may as well give up a fourth, and if the opponent should score five times, the Cubs are better off if they allow a sixth. (Where is Tyler Chatwood when you need him?)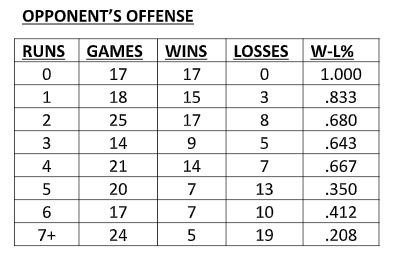 Scoring early also seems to be one of the keys for the Cubs, as the North-Siders rank 27th in the league when their opponents score in the first inning. The Cubs have gone an abysmal 15-26 when trailing after one inning of play, and almost equally as bad, our boys in blue are just 22-33 when training after two.
With just six games remaining, nobody is rolling over and playing dead to help the Cubs out. Milwaukee is hungry, St. Louis is ready, and Colorado is on the prowl. The time for depending on outside help is just about over for the Cubbies; if they want it, they'll have to go out and get it for themselves.